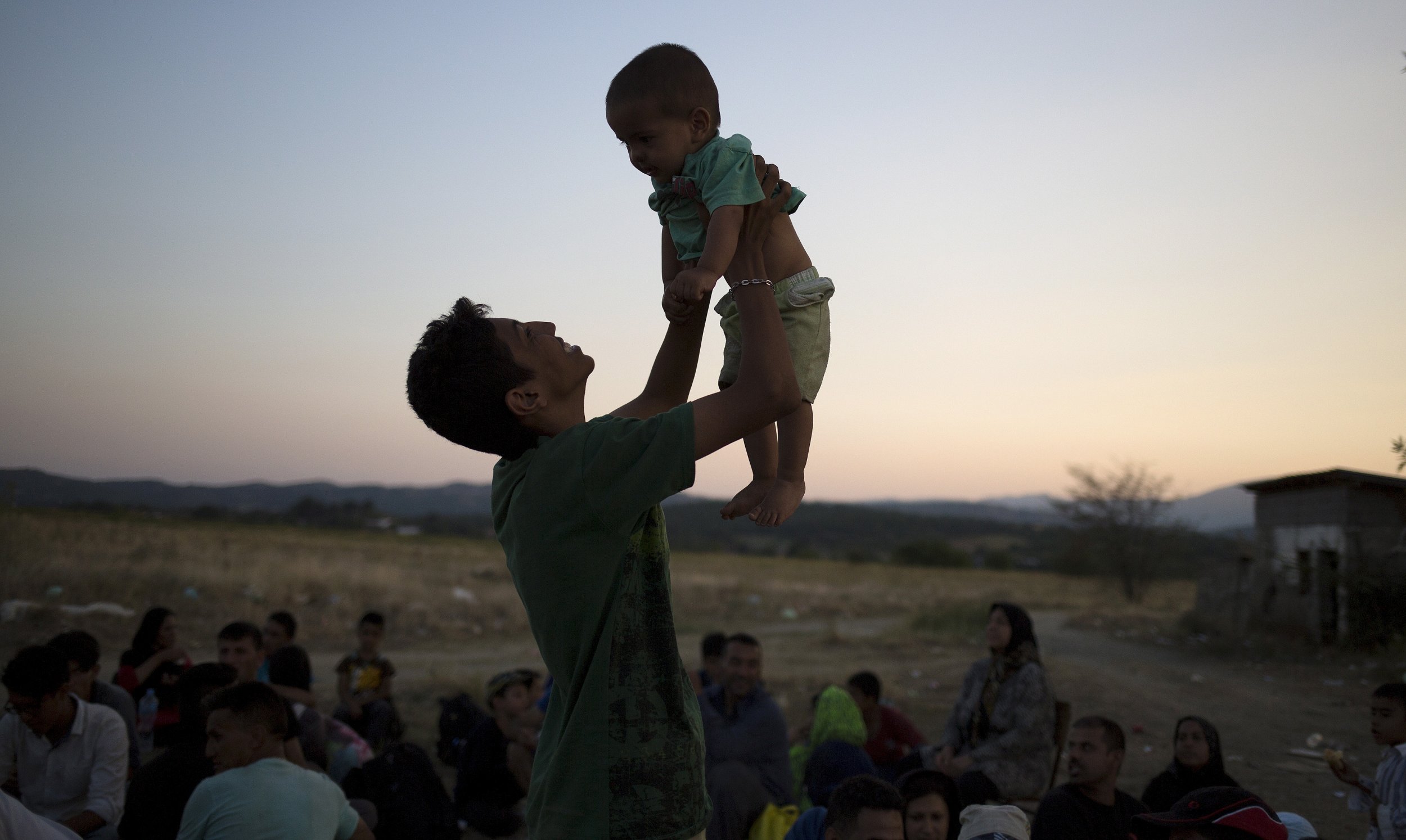 Last week a drowned Syrian toddler became a galvanizing symbol for the refugee crisis in Europe. As European Union leaders consider emergency measures, they must address the drivers of migrancy—the forces of war and economics that have created one of the greatest mass movements of people since the Second World War.
But they must also accept that not all refugees are homeless exiles fleeing burning villages. Many, especially those from Afghanistan, are fleeing something more fundamental: the death of hope.
According to Human Rights Watch, Afghanistan is the second largest source of refugees in the world, topped only by Syria. But unlike their Syrian counterparts, whose lives are in a state of constant peril by militant extremism, the Afghans turning up on the borders of the European Union are largely refugees of opportunity—young men in their late teens or early twenties fleeing dead-end lives and a society that they feel has failed them.
The Kabul neighborhood of Karte-Char where I live boasts four indoor swimming-pool complexes within a ten-minute walk of each other. Each is staffed by a dozen or so young men who put in ten-hour shifts, seven days a week for around $120 a month. The work they do—handing out towels, monitoring the locker room—isn't particularly difficult, it's just tedious. Given the tough job market in Kabul, most are glad to have a job at all, even if it brings in only four dollars a day.
This summer, five of the boys who work at the Lajaward Swimming Complex disappeared. Rumor had it that they were on their way to Europe, but how was that possible? After dropping off the radar for a week or two, their photos began popping up on Facebook—expressions radiant, clothes ragged, offering a victorious thumbs-up against gleaming blue seas.
With a price tag starting at around $7,000, such an odyssey might seem out of the reach of a humble pool boy. But as one I'll call Murtazza explained to me, their parents and extended family see the money as an investment against future returns.
"My family was saving this money for my wedding, but they decided this was a better idea," he wrote from an immigrant processing center in Greece. "In a year or two I'll be able to pay them back. Besides, there is nothing for me in Kabul except a life without a future."
It's a common refrain among the under-24 crowd, which comprises nearly two-thirds of the Afghan population. And while worsening security is certainly an issue, it's this sense of hopelessness that drives many to cancel their weddings and undertake the deadly journey.
This week one of the cashiers at the supermarket where I shop mentioned that he was leaving; his father just sold a large parcel of farmland so that he could join the exodus to Europe. He knows the risks, but he says it's better than facing a "life without tomorrows."
Like the pool boys, he too works long hours, making only $150 a month. He'll be traveling to the Iranian border where a trafficker will take him and several others in a refrigerated truck across the remote eastern border of Turkey and on to Greece. In preparation for the trip, he joined an online community of Afghan migrants sharing tips and encouragement.
So far, the pool boys from Lajaward have made it only as far as Greece, but their colleagues are jealously following their progress online. Eighteen-year-old Amin spends his days stationed by the pool entrance. Slumped in boredom, he clicks through the Facebook posts of Murtazza and other émigrés, plotting his own escape.
"My father has been saving money for me to go to college," he told me. "But what good is a degree when there are no jobs? All my friends are trying to get to Europe. I don't care what I have to do, I'm not going to be left behind."
While Syria and Iraq are in a state of siege, Afghanistan is in a state of paralysis. These young men are not fleeing war as much as a crushing sense of hopelessness. Their immediate concerns are shared by young people everywhere—a job that pays real money, falling in love, owning a car. All of which can be had for the price of a wedding and a life-or-death journey that many are all too willing to undertake.
Will Everett is a journalist and aid worker living in Afghanistan. He's the author of the forthcoming novel We'll Live Tomorrow (Galatea Press)