'I Vowed I'd Never Marry, Here's Why I Finally Said "I Do"
My daughter got engaged on a mountaintop just after the new year in 2019, a deeply romantic moment, but she waited a day before letting me in on the news.
"I know how you feel about marriage..." she offered during the video chat, after showing me her ring.
It was a reasonable assumption, that I was not the sort of mom who would excitedly jump up and down at news her daughter was asked, by surprise, to make a lifetime commitment.
That's because, more than a decade back, I had announced to the world, via Newsweek, that I saw no reason for my beloved Jeff and I to tie the knot.
Falling in love seemed like the icing on a life well lived, not one spent searching for some happily ever after. After a few years together we had bought a house, where we both imagined growing old. Then, in 2007, Jeff suggested we marry.
I loved him dearly, but I didn't want to become a "wife", or give credence to a wedding culture that often sees women waiting on a ring, dressing up in virginal white, and being given away by their fathers. Besides, we had merged our finances and weren't planning on having children together—did we need to get married?
And the very act of asking the church or government to sanction one's personal relationship also didn't feel moral, since both institutions were denying our gay friends the right to marry at the time. However, being only one half of the decision and wanting to honor Jeff's earnest request, we met in the middle.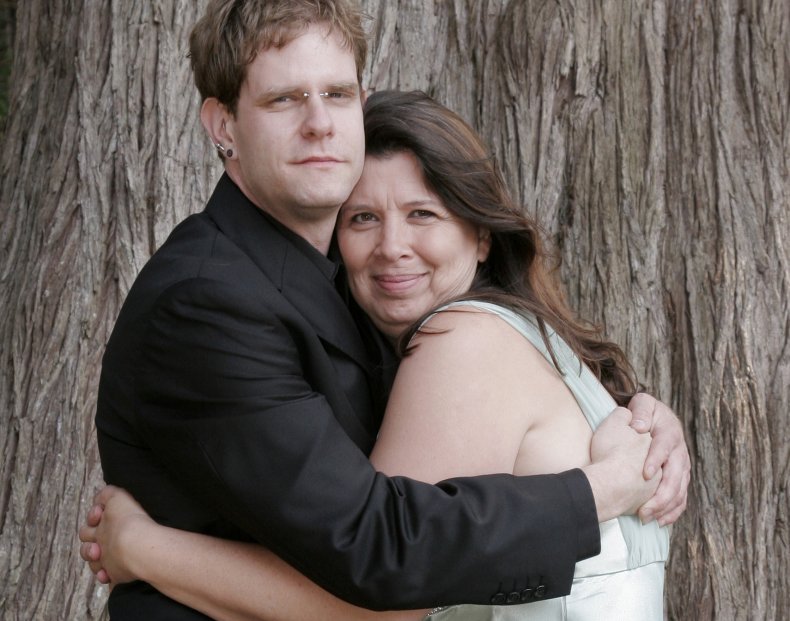 In July 2008, before more than 100 loved ones on a beautiful day in the Northern California headlands—without prayers or paperwork—we made a public pronouncement of togetherness.
It was not a marriage, but a joining of partners—made all the more special by the presence of family members who flew in from different parts of the country to share in our joy and less-than-conventional coupling.
After the rented furniture and tableware was returned, the presents opened, and thank you notes sent out, our days returned to familiar routines.
But here's my confession: that public articulation of love and commitment in front of friends and family had a resonance and power I had not anticipated. And surprisingly, it even altered my views on marriage.
Because life interrupts. There were job changes and uncertainties, tough discussions about what mattered to us most and how to financially weather those storms. Fears and imperfections surfaced for both of us while navigating life's unknowns.
I lost a job and Jeff's work as a visual effects artist in the film industry took him to different parts of the world for months at a time.
After living this way for a few years, a great opportunity for him meant quitting a job I loved on a local newspaper and a move that left us far away from my daughter and the community we'd nurtured in Northern California.
Then my father died in 2017, filling me with unresolved grief about whether my independent spirit had made me a less-than-ideal daughter.
When I was on my own, I learned to take care of myself. But with Jeff, I came to rely upon that shared promise to work in tandem. We traded sacrifices during those years as we focused on common aims.
After more than a decade together, Jeff remains the amazing rock I lean on when emotions throw me off balance, the thoughtful partner with whom I discuss important concerns, and the loving life-companion who keeps me laughing.
I've also admired the ease in which he slipped into the role of step-parent, loving and supporting our beautiful daughter through those years when she went off to college and then made her way into adulthood.
So, while I still don't believe matrimony is a choice everyone needs to make, my resistance to marriage has subsided. So much so that, in the wake of legal progress affording the protections of marriage to all couples, Jeff and I decided to take them for ourselves.
In January 2017, 13 years after we'd first met, Jeff and I got married.
Interestingly, we thought we could just get a license that said we were married, but the state of California requires couples to go through a ceremony to make it official. So we signed up to have an officiant appointed by the state take us through the required ritual at Beverly Hills City Hall. We didn't dress up or even invite friends or family. For an extra 20 bucks, the state provided us with a witness.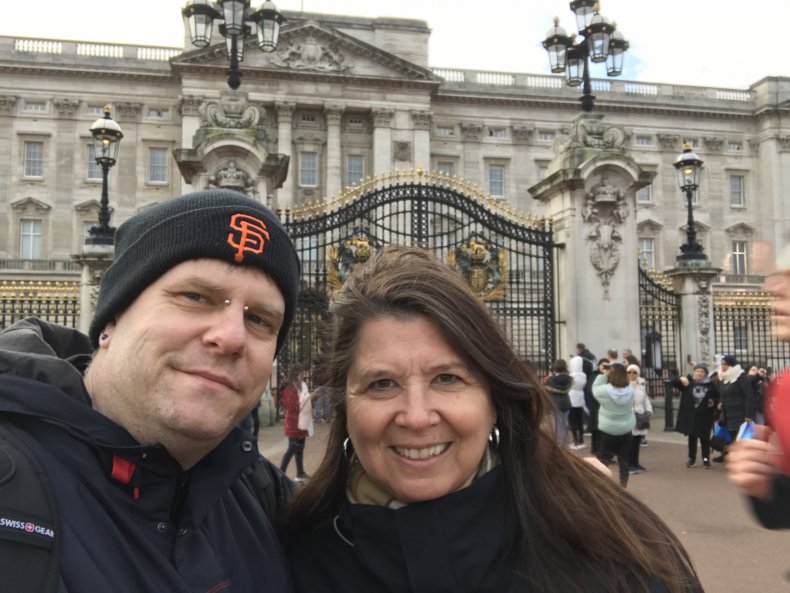 The man who married us was a retired UCLA dean who now officiates non-denominational and interfaith wedding ceremonies, and who also played the part of a minister in the 2009 movie, The Hangover.
But he took his job seriously, despite our saying we didn't need or wish for a lengthy or solemn ceremony. When he began with, "today is a celebration of love," Jeff squeezed my hand.
Our decision that day came because we had learned, over the years, the benefits married couples often receive over those in committed relationships. For example, after I quit my job to move to another part of California for Jeff's work—a scary sacrifice in itself— I was denied unemployment benefits I would have been entitled to as his wife.
Such considerations have come into sober focus now that we are in the disquiet of a global pandemic.
In early 2019 we packed up our household and got on a plane for a new adventure, living and working in England. We're getting good at this, tackling challenges together.
And while last year this time, we were exploring our new surroundings, we're currently both working from home in our London flat, Jeff's computer set up in the living room, me in the side room. The ultimate togetherness for a couple.
But we're also part of something larger, trying to hold back a virus with the rest of the country, clapping for carers and our National Health Service (NHS) workers on Thursday nights and delivering groceries to community members in need.
Then there's the small moments, when Jeff pops into my side room "office" to quietly deliver me a mid-afternoon snack, like some crunchy vegetables he's cut up or freshly roasted nuts, kissing me on the head before he gets back to his work.
Ultimately, it's love that sustains us.
So while I'll never be the sort of mom who gets gleeful at the sight of a ring, my heart is full of happiness to see the love and joy shared between our daughter and her fiancé.
And as they take this next step in their own incredible life journey, I'll be the first to raise a glass at their wedding in congratulations.
Bonnie Eslinger is a journalist and a California native with more than a decade of experience working for print and online publications. She is currently a legal news reporter for Law360, living in England with her husband Jeffrey Johnson.
The views expressed in this article are the writer's own.