Proof Pedro Cheated on Chantel? '90 Day Fiancé' Video Shows Pedro With Another Woman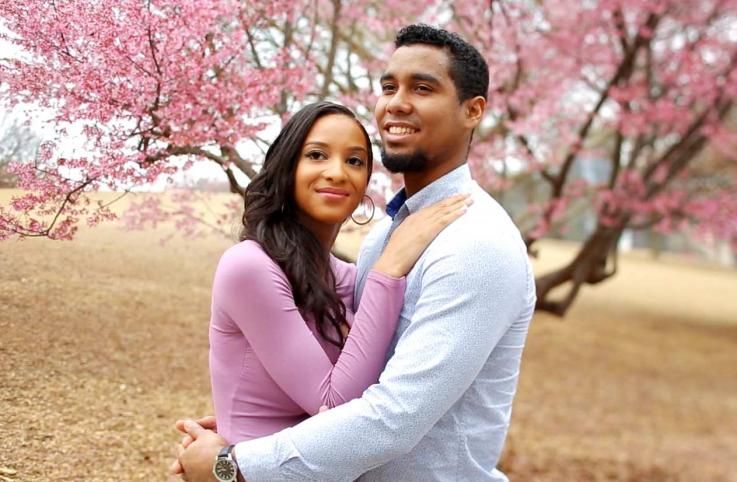 Pedro Jimeno and Chantel Everett arguably have one of the most tumultuous relationships on Season 4 of 90 Day Fiancé: Happily Ever After?, which is saying a lot since most of the couples on the TLC series exhibit some type of dysfunction. For most of the season, Chantel has not been able to forgive Pedro for fighting with her brother, River Everett last season. Now, Pedro might have made it even harder for her to forgive him. A clip for Sunday's episode shows him dancing with another woman after leaving Atlanta for the Dominican Republic for an undetermined amount of time.
Based on teasers promoting Season 4, Chantel was not happy when she found out. Pedro had been ignoring her calls that night and she felt ashamed after finding out that he danced with someone other than his wife. "I can't believe you're gonna embarrass me like that. You wanna play games with me?" she said. Chantel hasn't directly accused Pedro of cheating since he seemingly only danced with another woman.
90 Day Fiancé co-star Ashley Martson, however, accused her husband, Jay Smith, of cheating on her after she discovered he downloaded Tinder and started talking to another woman. They never met in person, since Ashley thwarted the dated, but she considered the betrayal cheating.
Questions about Pedro and Chantel's relationship have swirled since last year, especially after River, posted a family photo to Instagram that was missing Pedro. "A lot has changed since this picture," he wrote. At the time, most fans assumed it meant Pedro was out of Chantel's life, though based on the way Season 4 has been going, it could have meant that he is not as close with Chantel.
While Chantel doesn't post new photos of her and Pedro together, aside from plugging the TLC reality show, it's unlikely that they've split. TLC announced last month that they would be getting their own spinoff, centered on their many highs and lows as a married couple. Fittingly, the show is called The Family Chantel, which is what Pedro famously calls his in-laws.
"Our fans can't get enough of Pedro, Chantel, and their larger-than-life families," Howard Lee, president and general manager of TLC, said in a statement. "For a brand known as the destination for love, relationships, and family shows, The Family Chantel hits the bullseye."
There isn't just drama between Pedro and River, there is also tension between Chantel and her sister-in-law, Nicole. She recently took to Instagram to slam Pedro's sister.
To find out what happens next, don't miss 90 Day Fiancé when it airs Sunday at 8 p.m. ET on TLC.