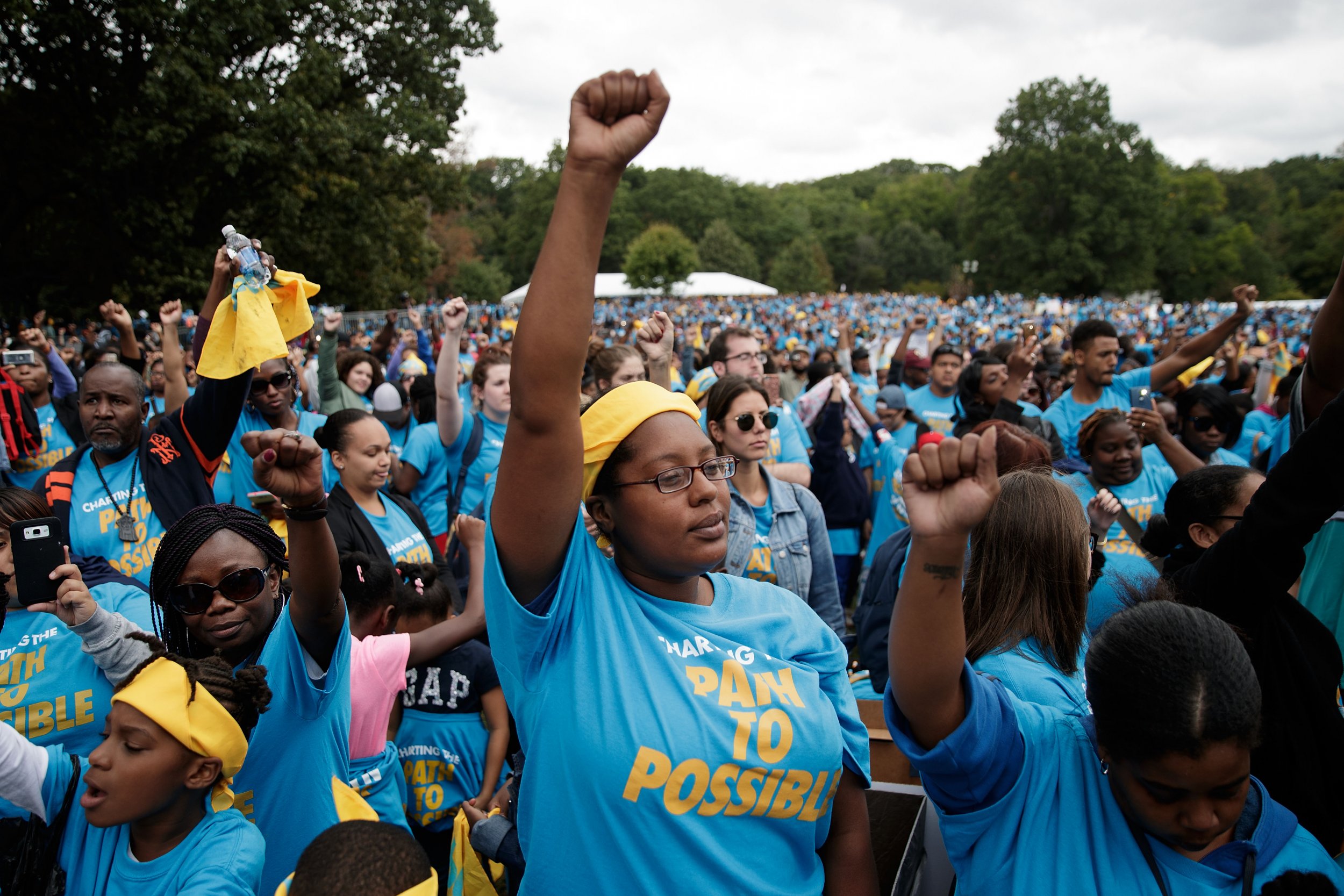 In the many debates about American public education, there is no shortage of flash points to ignite passions and heat up the rhetoric. Funding. Testing. Teacher Performance. Seniority Rules.
But of the many controversial topics, the one that feels like it burns the hottest is the issue of public charter schools.
To opponents, the spread of charter schools means nothing less than the demise of public education or, as they will tell you, "real" public schools.
To supporters, including the parents of the more than three million children who attend charter public schools, charters represent the best in public education. Thanks to their freedom to innovate, these schools offer a high-quality education, in many cases in neighborhoods where district public schools have failed. This is especially true for kids of color and kids from low-income households.
As fiercely as this debate has raged, the evidence has been steadily building that in fact it is the supporters of charters that have the better case to make. Now we have the final pieces of evidence to end this debate once and for all.
Last week, the Washington Post released its ranking of America's Most Challenging High Schools. Those are the schools where graduating seniors took the highest percentage of Advanced Placement, International Baccalaureate and Cambridge tests, which the paper says is a better indicator of school success.
Charter public schools filled out 9 of the top 10 spots, led by 2016 Broad Prize winner IDEA Public Schools.
This comes on the heels of the new, 2017 US News and World Report rankings of the country's best public high schools.
And guess what? Charter schools dominated that list, too.
For the first time ever, the majority of the top 10 public high schools are charter public schools. Equally impressive is the fact that 60 percent of the top 100 high schools are public schools of choice – either charter or magnet.
That's it folks; the debate is over. Charter high schools are equal to or better than their traditional peers. That's a fact.
It's a reality that is widely supported by other research. A Stanford University study found that charters do a dramatically better job educating children of color than traditional public schools. They do this while meeting the same curriculum, oversight and financial standards as traditional public high schools.
One more bit of evidence to help make the case: this year's national Teacher of the Year is a charter public school teacher.
It's time to recognize the validity of evidence like this so that we can get beyond the pro-con debate about charters. It's been a fierce debate, but it hasn't been a particularly productive one.
Above all, this debate has obscured what unites us when it comes to public education. As supporters of public schools, we believe in the fundamental importance of high-quality, free public schools.
Whether those public schools are charters or magnets or district schools isn't the main point. The main point is that all kids should have the equal chance to enjoy the fundamental promise of public schools: the opportunity to receive an education that challenges them and pushes them to use their natural born talents to the fullest.
Charter public schools all across the country have shown that they can deliver on this promise. This is a fact that shouldn't divide us. It is a fact that should unite us. It is something that we should celebrate. It is something that we should learn from.
As we do, we should take the lessons charters have taught us and apply them to all of our public schools, so that every kid has a chance to learn and succeed.
Howard Fuller is Founder and Director of Institute for Transformation of Learning and Distinguished Professor of Education at Marquette University.
Nina Rees is the president & CEO of the National Alliance for Public Charter Schools.