Prop 19: What's Next for Marijuana Legalization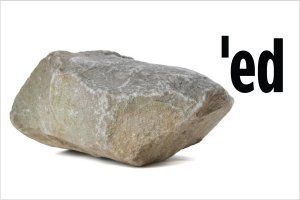 When advocates of marijuana-law reform descended upon the National Mall last weekend for the Colbert-Stewart rally, it was easy to imagine what most of them would be wearing: hoodies, Birkenstocks, maybe even a few bell-bottoms amid the mostly Gen-Y crowd. But for the 300 or so supporters who rode in on buses provided by the Drug Policy Alliance, a New York–based nonprofit, there was a different dress code. "We had them in suits and ties at 5 a.m.," says the group's organizer, Yair Tygiel. "The idea was that this isn't just an issue for tie-dye-wearing hippies anymore. The fight to legalize marijuana is as mainstream as it gets."
But not mainstream enough—yet. On Tuesday, despite last-ditch advertising efforts and a generous donation, the California initiative to legalize pot squeaked to a stop—garnering just 46 percent of the vote. The measure would have allowed for personal possession of up to an ounce of pot, small-scale cultivation, and the ability for local governments to tax the sale of the drug. Yet despite Prop 19's failure, the first-of-its-kind measure received the highest level of support to date for a statewide legalization initiative. Advocates say victory or failure, this election will go down in history as a turning point in the fight for pot reform—and one that changed the national discourse for good. "Prop 19's loss was incidental compared to its monumentally positive role in elevating and legitimizing the national debate," Ethan Nadelmann, the executive director of the Drug Policy Alliance, tells NEWSWEEK. "This thing has transformed the dialogue about marijuana, here and around the world."
The failure of Prop 19 has reignited the debate among some supporters that 2010 was simply too soon to put pot on the ballot. But others may call it the Year of the Bud. A new Gallup poll shows national support for marijuana legalization at an all-time high of 46 percent—a figure that's expected to rise by 2 percent each year. Out of a total of 160 diverse ballot measures in 37 states on Tuesday, Prop 19 drew worldwide attention, along with unlikely support from parties as diverse as police officers, Republicans, and the former surgeon general. The strongest support, however, came from the young—61 percent of 18- to 29-year-olds back legalization nationally, according to Gallup. Mainstream-media coverage reflects that shift: a quick survey finds that the top 50 newspapers published 1,800 stories about pot over the last six months, a 62 percent increase over coverage surrounding Nevada's failed 2006 legalization measure, and 50 percent higher than California's successful 1996 medical-marijuana initiative. "People used to giggle, smirk, turn their backs—they wouldn't even bring us onto TV to talk about [marijuana legalization]," says Rob Kampia, the executive director of the Marijuana Policy Project. "If nothing else, Prop 19 has made [the fight for marijuana reform] respectable."
It's also heightened its profile. Pot proponents watched exit polls in Arizona closely Wednesday morning, where a measure to legalize medical marijuana was still too close to call. A similar initiative failed in South Dakota, while Oregon voters rejected their state's measure to license and tax medical marijuana clinics their state already has in place. (Oregon is one of 14 states, plus the District of Columbia, where medical marijuana is legal; California was the first to authorize such a measure, in 1996.) Looking ahead, there are at least three Western states where legalization initiatives are likely to make the 2012 ballot: Colorado, which regulates medical-marijuana dispensaries already; Oregon, where one state representative has vowed to introduce a legalization bill to the legislature; and Washington, where the annual Seattle Hempfest has become the largest marijuana-related event in the world. Fifty-two percent of registered voters in Washington support pot legalization, according to a recent poll. "This is going to be the majority opinion soon, if it isn't already," says Paul Armentano, the deputy director of the National Organization for the Reform of Marijuana Laws. "This isn't going away."
In California, the real barrier may have had more to do with legal language than with mere objections to the drug. While supporters argued Prop 19 would reduce the influence of violent cartels and bring in billions in tax revenue, opponents questioned the regulatory chaos that could result from having each of California's 478 cities and 58 counties come up with their own rules on growth and sale. Sen. Dianne Feinstein called the measure a "legal nightmare." "If we were going to have all the downside of legalizing marijuana, we needed more upside than that," says Roger Salazar, a spokesman for the No on 19 campaign.
For pot advocates, California may be a disappointment—but they still have high hopes. "I think people will look back on Prop 19 and 2010 as a turning point in this discussion," says Nadelmann, of the Drug Policy Alliance. "The shift is happening now. So whether it's two years, four, or six, this will be the decade." In other words, they're going to keep stirring the pot.
With Eve Conant in Washington
Prop 19: What's Next for Marijuana Legalization | U.S.