Prop Masters' Union Says No Members on Set When Alec Baldwin Fired Fatal Shot
The prop gun used by Alec Baldwin during Thursday's accident that resulted in the death of a cinematographer and injury of the film's director contained a "live single round," according to union covering prop masters. The union also noted that none of its members were present on the set during the incident.
Indie Wire obtained an email sent from the International Alliance of Theatrical Stage Employees (IATSE) Local 44 to its members, which called the incident an "accidental weapons discharge."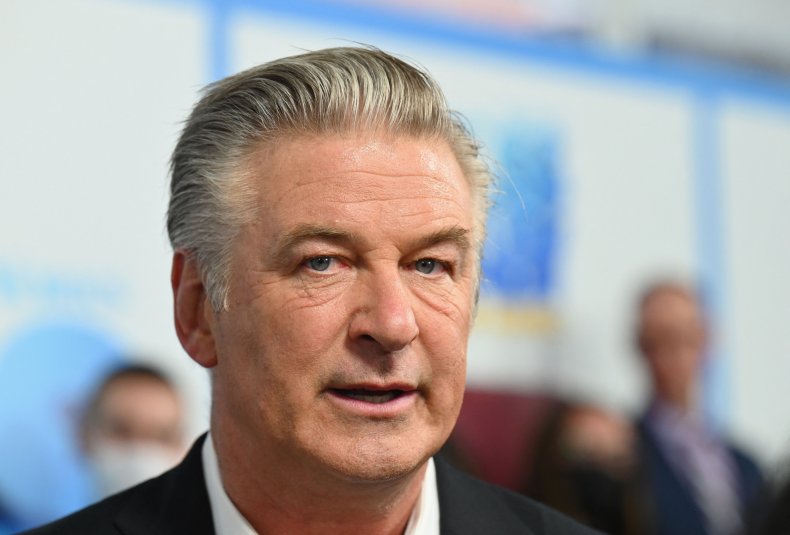 Director of photography Halyna Hutchins was killed in the mishap on the set of the Western film Rust, while writer/director Joel Souza was treated for injuries at a hospital and later released.
"A live single round was accidentally fired on set by the principal actor, hitting both the Director of Photography, Local 600 member Halyna Hutchins, and Director Joel Souza," the email from IATSE union Secretary-Treasurer Anthony Pawluc said. "Local 44 has confirmed that the Props, Set Decoration, Special Effects, and Construction Departments were staffed by New Mexico crew members. There were no Local 44 members on the call sheet."
On Thursday, Screen Actors Guild-American Federation of Television and Radio Artists (SAG-AFTRA) President Fran Drescher and National Executive Director Duncan Crabtree-Ireland issued a joint statement about the incident.
"We are devastated by this tragic news. Our hearts go out to the family of Director of Photography Halyna Hutchins who has passed away and to Director Joel Souza who is injured and hospitalized," they wrote.
"This is still an active investigation and we do not yet have all the facts," the statement continued. "We will continue to work with production, the other unions and the authorities to investigate this incident and to understand how to prevent such a thing from happening again."
The International Cinematographers Guild also released following statement about Hutchins' death.
"The details are unclear at this moment, but we are working to learn more, and we support a full investigation into this tragic event," the Guild's statement read, in part. "This is a terrible loss, and we mourn the passing of a member of our Guild's family."
Production of the film has been halted. Santa Fe law enforcement authorities are currently investigating the incident, but no charges have been filed. Baldwin was questioned by investigators and released.
Santa Fe County Sheriff's Office spokesman Juan Rios told The New York Times on Thursday that the department was still "trying to determine right now how and what type of projectile was used in the firearm."
Update 10/22/21 11:35 a.m. ET: This story has been updated to include statements from SAG-AFTRA and the International Cinematographers Guild, as well as comments made from Santa Fe County Sheriff's Office spokesman Juan Rios to The New York Times.