Robin Bullock, a self-proclaimed "prophet," doesn't recognize President Joe Biden as being duly elected and accused him of being aligned with Satan.
Religious leaders who prophesied former President Donald Trump would win the election have been under pressure to retract their predictions. Some have apologized for their failed predictions, but others, such as Bullock, maintain that Trump won the election and Biden is not God's choice of leader.
In a message posted on YouTube on Tuesday, Bullock said the Lord spoke to him during Biden's "fake inauguration." He told viewers God said the office of the president was "vacated" and there was a "jackal sitting in the seat of the president in the Oval Office." Bullock added that Biden "clearly lost" the campaign for the presidency.
"He lost enough to tell him, 'nobody likes you Joe.' I mean he lost enough to know that. It was so bad, if they would show him the real numbers the man would be ashamed," Bullock said.
Biden secured the presidency with 306 electoral votes compared to Trump's 232, and official results have him winning by about seven million votes. There was a record voter turnout and Trump frequently touts his historic 74 million votes, which he's used to back up his unfounded claims that he was the proper winner of the election.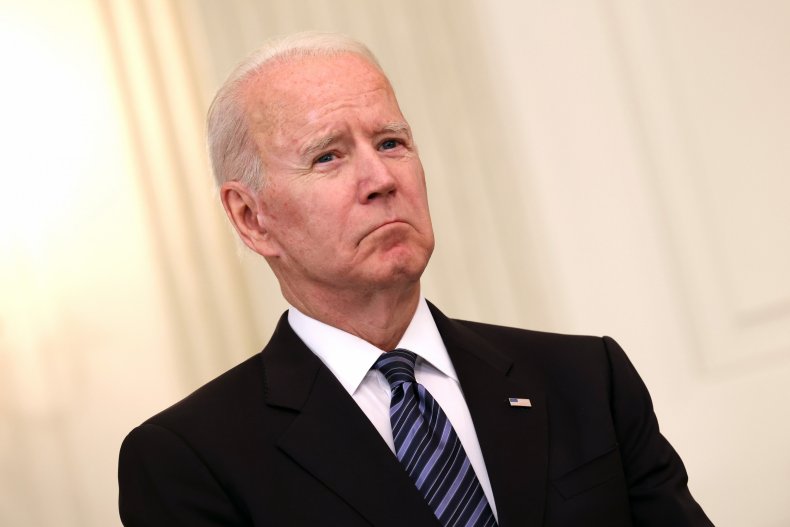 The former president denied that he ever conceded the election and has said that information will come to light exposing corruption in the last election. So far, his attempts to show widespread fraud that would have changed the outcome of the race have been unsuccessful.
Bullock also accused Biden of having slotted "serpent's pupils." He said he first saw it during a debate between Biden and Trump when the Democratic candidate let out a "demonic" growl.
"He shows up more than once with that slotted serpent's eye," Bullock said. "It's because we're back at that place where Satan is trying to offer the world that their eyes may be open but it's not King James anymore, it's 'woke.'"
Bullock took particular issue with recent calls to redesign the American flag. Singer Macy Gray penned a recent op-ed advocating for a new design because the current one is "tattered, dated, divisive and incorrect." She took issue with the lack of stars for Puerto Rico and Washington, D.C., and the white stripes being representative of purity and innocence.
"It no longer represents democracy and freedom. It no longer represents ALL of us. It's not fair to be forced to honor it. It's time for a new flag," Gray wrote in MarketWatch.
Bullock, who referred to Gray as "the woman," characterized the push to redesign the flag part of an attempt to "cause a whole nation to fall" and "bring it into tyranny and bondage."
Advocacy for being "woke," Bullock said, was likened to the Garden of Eden when the serpent tempted Adam and Eve to eat the forbidden fruit.