Proposed New York Congressional Map Creates GOP Super Districts for Stefanik, 2 Others
New York's proposed new political map would create three Republican super districts upstate but offer Democratic candidates an advantage in 22 of the 26 districts during the 2022 midterm elections.
One of the super districts is represented by the third-ranking House Republican, Representative Elise Stefanik. But the map could make it challenging for the GOP to win anywhere else but upstate, according to the Associated Press.
New York's redistricting process is being watched nationwide because it is one of the few states where Democrats can offset Republican gains since Democrats could pick up three House seats, AP reported.
The new map would force several incumbent Republicans to run in redrawn Democrat-friendly districts, AP reported.
Representative Nicole Malliotakis, who is in the 11th congressional district, would run in a district that includes some of Brooklyn's most liberal neighborhoods. Additionally, the new map would put Representatives Andrew Garbarino and Lee Zeldin, both Republicans, into the same district, according to AP.
The central district, narrowly won by Representative Claudia Tenney in 2020, would be spread into different districts if the new proposed map is adopted. Tenney would run against Democratic Representative Antonio Delgado.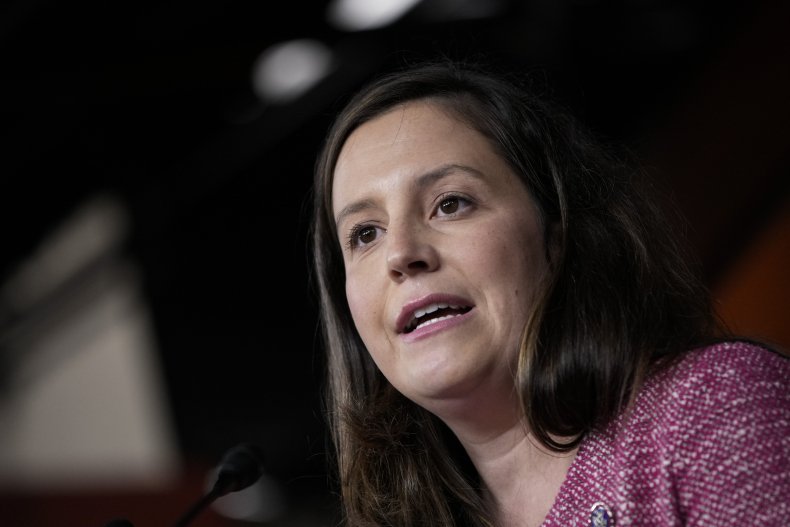 In addition, Republicans are likely to lose a fourth seat because the state had a smaller population growth than others, losing one seat in the House.
The new map, which is redrawn every 10 years, was supposed to be created by a bipartisan commission, but after a consensus could not be reached, the Democratic-controlled Legislature took over.
Nick Langworthy, the state GOP chair, told AP that the Republican Party is "reviewing all of our legal options."
"For all of their phony protestations about transparency and fairness in elections, what they're doing is textbook filthy, partisan gerrymandering that is clearly in violation of the New York State Constitution," Langworthy said.
However, according to New York Law School professor Jeffrey Wice, the New York map have a good chance of holding up in court since it reflects population changes. Additionally, any challenges could not stop the map from being used this election year, according to AP.
In 2014, New Yorkers voted to amend the state constitution to ban partisan gerrymandering, but the Democratic-controlled Legislature stepped in after the commission's efforts failed.
Newsweek reached out to Stefanik's office but did not hear back in time for publication.