Proposed Tax Credits Could Improve IAQ and Save Energy
New legislation in Virginia provides a model for other states and opportunities for building owners.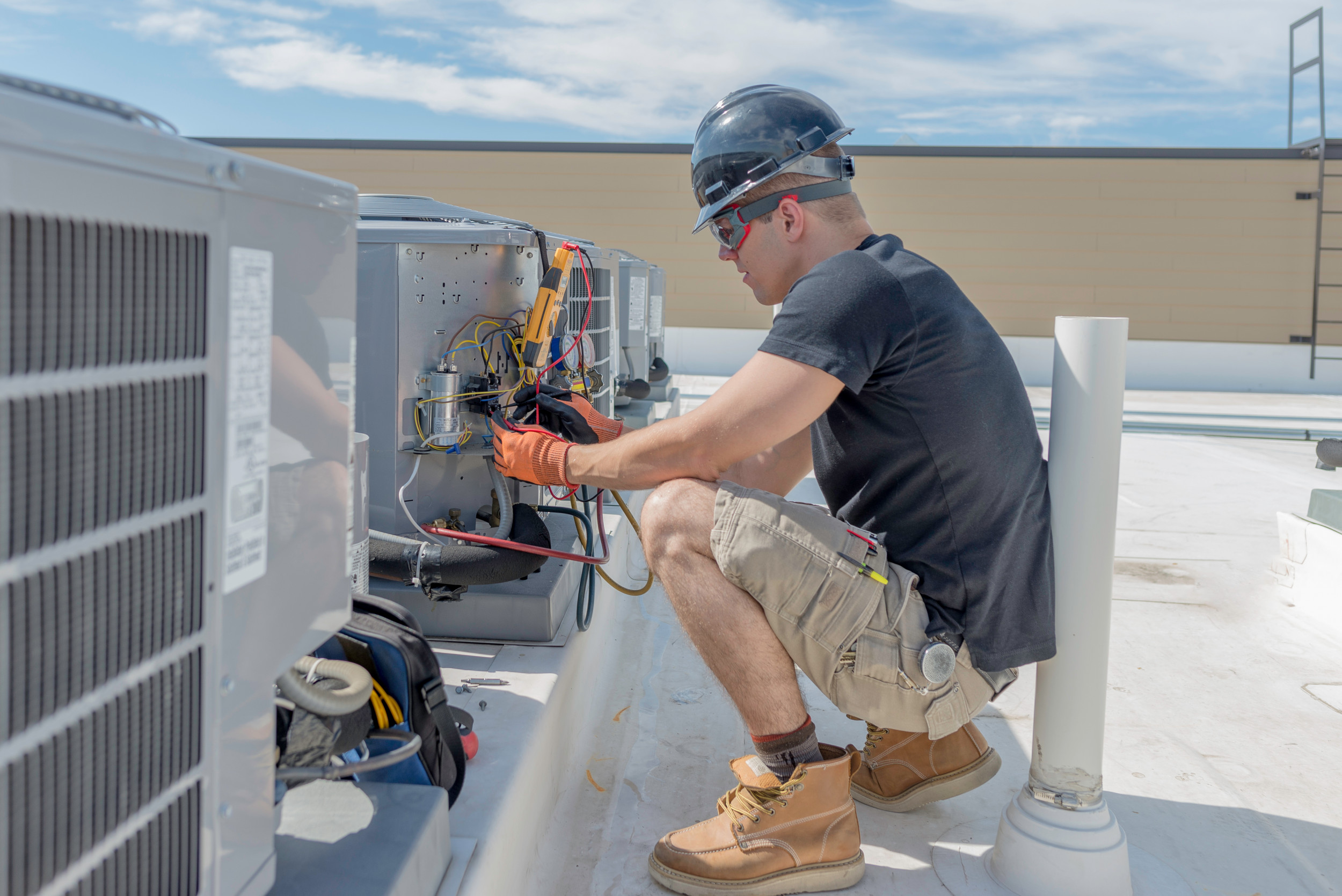 A huge part of running a successful business is keeping operating costs under control. The maintenance of mechanical HVAC systems is a key part of this consideration and is considered the building's number one asset. With the recent pandemic pushing indoor air quality (IAQ) issues to the forefront, maintaining proper indoor air quality is an additional challenge. Fortunately, improving IAQ through the maintenance and upgrading of HVAC systems helps lower operating costs. It also provides the benefit of creating healthy buildings and, thus, healthy people making IAQ a worthwhile investment.
The recent incentive sponsored by U.S. Congressman Representative Don Beyer (D-Virginia) in his Airborne Act legislation aims to help building and business owners improve their HVAC systems and IAQ. Rep. Beyer's bill provides tax credits to non-residential building owners who conduct IAQ assessments and upgrade their HVAC systems.
Tax Credits to Improve IAQ
An increase in staff returning to the workplace this spring was welcomed news in light of an otherwise shaky economy. However, it also increased the concerns about worker safety. Improving a building's IAQ and ventilation is a way to safeguard against the spread of viruses and bugs. It protects against COVID-19, but also the viruses that cause seasonal colds and flu. Better IAQ also lowers the number of allergens and pollutants in the air. This eases the discomfort of those who suffer from asthma and chronic rhinitis.
The bottom line is that clean indoor air can mean healthier employees and potentially a reduction in absenteeism among workers. It also has the potential to improve worker morale which increases productivity. Pair this with lower energy costs and fewer repair calls and improving HVAC systems can reduce operating costs significantly over the long-term.
Of course, better IAQ benefits visitors to retail establishments, restaurants, spas and gyms, but it also leads to higher cognitive functioning in students. For example, studies have shown that improving IAQ leads to higher test scores. The tax incentive offered in Beyer's bill makes it an even more attractive option for businesses that may be fearful of a volatile economy. Using the tax credits would be an investment in the health of workers as well as the future of the business.
Lower Operating Costs with Upgrades and Improvements
The IAQ tax credits will help offset the cost of HVAC assessments as well as upgrades and repairs to the system. It can ease the financial impact of cleaning and disinfection procedures too. For example, under the legislation, commercial building owners would receive an IAQ tax credit of $1 per square foot for IAQ assessments and $5 per square foot for buildings affected by air filters. An additional $50 per square foot is available for ventilation systems with the limit set at 50% of the total project cost.
Other provisions in the bill provide benefits to business owners as well. For example, the bill calls for the creation of a certification program for building owners who comply with the IAQ standards outlined in the ANSI/ASHRAE Standard 62.1, Ventilation for Acceptable Indoor Air Quality. Participation in the program is voluntary, but doing so shows employees and stakeholders that a business owner is serious about the health and safety of employees and other building occupants.
Putting the IAQ Tax Credits to Use
An IAQ tax credit can be used in several ways to improve the indoor environment. For instance, a Building Health Check would be performed which includes IAQ and HVAC assessment involving testing, analysis and reporting and creates a master plan for cleaning, restoration and upgrades.
Analysis of air and surface samples collected from the building would help in identifying potentially harmful contaminants, including but not limited to COVID-19. The result is a detailed report with recommendations for further action which includes cleaning, disinfecting and restoration. The Airborne Act would help offset this cost through a tax incentive.
After completion of the assessment, commercial building owners have options. The next steps involve cleaning and restoration, creating a new life for the HVAC system. For instance, a low-pressure system using steam generating up to 350 degrees is a method that forces dirt and debris through the HVAC system's evaporator coil, removing the latent debris and allowing the system to operate at design conditions. This helps save energy and money and improves IAQ conditions. The application of an anti-microbial, corrosion-resistant coating restores components of the AHU/RTU system. An ECM fan array retrofit optimizes the air handling unit, improves energy efficiency and takes motor and belt maintenance out of the equation. Hygienic duct cleaning and building disinfection provide further benefits in health and safety and lower operating costs.
After the assessment and cleaning and restoration, IAQ monitoring ensures that the indoor environment stays safe. A commercial grade monitoring system provides real-time readings of temperature, relative humidity, total volatile organic compounds (TVOC) and particulate matter and is accessible via the cloud anywhere in the world.
The Best Use of IAQ Tax Credits
Once the proposed bill becomes law, building owners would be wise to review their options and move forward with a plan to take advantage. The IAQ tax credits provide a way to help identify baseline IAQ conditions, provide a more prescriptive approach dealing with building IAQ deficiencies and help lower the costs of improving the ventilation system performance. It's not just an investment in mechanical systems, however. It's an investment in people and the future of the business as a whole.
The information provided here is not investment, tax or financial advice. You should consult with a licensed professional for advice concerning your specific situation.