Report Says Proposed U.S. Dietary Guidelines Aren't Backed Up by Relevant Science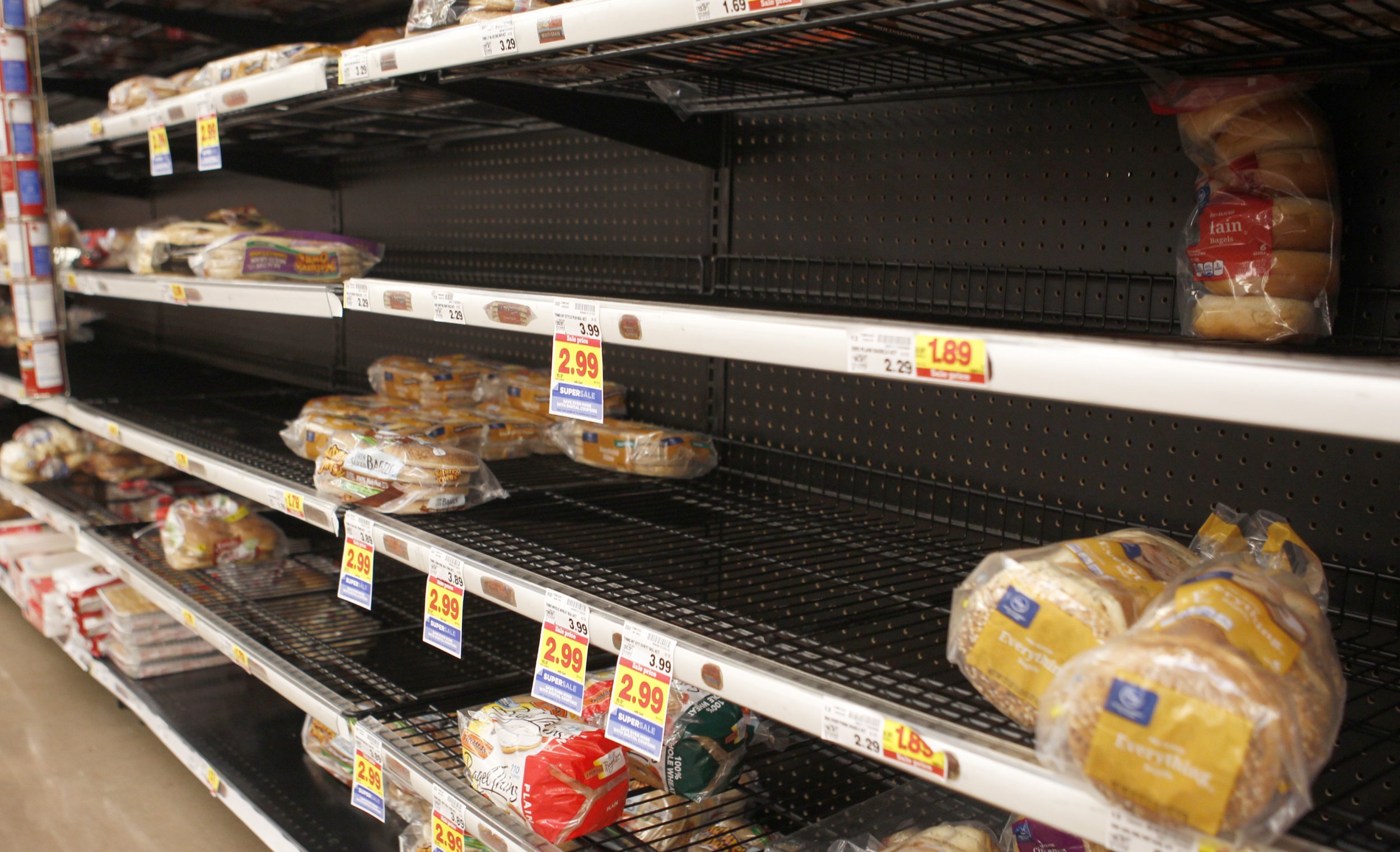 A new report published in BMJ on Wednesday suggests the latest U.S. dietary guidelines up for review are not based on sufficient and up-to-date scientific research of crucial topics, such as saturated fats and low-carbohydrate diets, and may even be fraught with industry biases.
The U.S. Dietary Guidelines for Americans are issued once every five years by a committee of government-appointed experts. The U.S. Department of Health and Human Services (HHS) and the U.S. Department of Agriculture (USDA) initially created the Dietary Guidelines Advisory Committee in 1985, an effort to keep up with scientific advances in food and nutrition.
The point behind government-recommended guidelines is to help millions of Americans wade through often confusing and conflicting research and hearsay when deciding what to throw in their shopping cart. But the BMJ suggests the panel ignored key pieces of new research in "a reluctance to depart from existing dietary recommendations."
Other critics have expressed concerns about the guidelines, which led Congress to schedule a hearing on them for this October. Approximately 29,000 public comments about the guidelines have been submitted this year, the highest in history since the committee's inception.
The last time the committee members drew up guidelines—in 2010—they used the Nutrition Evidence Library that was established by the USDA, which provides systematic analyses of research on various nutrition subjects, such as sodium and sugar intake. But the committee that worked on the 2015 guidelines didn't use that system for more than 70 percent of the topics, including some of the most controversial, according to Nina Teicholz, a New York City–based journalist and author of The Big Fat Surprise: Why Butter, Meat & Cheese Belong in a Healthy Diet, who wrote the BMJ report.
In the report, the committee states that there is a "strong" association between saturated fat consumption and heart disease. However, Teicholz says, the review of the science behind saturated fat consumption didn't include research from the last five years, including several notable papers that don't demonstrate a link between high saturated fat consumption and increased risk for heart attack and stroke.
She says the committee's review of different kinds of diets—including low-carbohydrate, Mediterranean-style, healthy vegetarian—is also deeply flawed. In the BMJ report, Teicholz says that in some instances, the committee based their conclusions on limited research or poorly designed studies, such as a single clinical trial of 180 people with metabolic syndrome, which found the Mediterranean diet was most effective for weight loss.
With low-carbohydrate diets, the committee claimed to find "only limited evidence" that skipping bread could be beneficial to health. However, upon closer look, Teicholz found that more than 100 studies on low-carbohydrate diets have been conducted since 2000, and at least 70 were randomized controlled trials, nearly half of which lasted for more than six months. She says that volume of research should be sufficient to make a more definitive statement about this type of diet.
"Given the growing toll taken by these conditions and the failure of existing strategies to make meaningful progress in fighting obesity and diabetes to date, one might expect the guideline committee to welcome any new, promising dietary strategies," she wrote.
According to Teicholz, the 2015 panel primarily relied on systematic reviews from health advocacy organizations, such as the American Heart Association and the American College of Cardiology. Organizations such as these receive funding from food and drug companies. Additionally, she points out that many members of the advisory committee have undisclosed conflicts of interest, such as one who received research funding from the California Walnut Commission and the Tree Nut Council, as well as vegetable oil companies Bunge and Unilever. Another committee member received more than $10,000 from Lluminari, which produces health-related multimedia content for General Mills, PepsiCo, Stonyfield Farm and Newman's Own, among other companies.
Barbara Millen, the committee chair, told BMJ that members were vetted by a counsel to the federal government.
In June, lawmakers criticized the committee for taking too many liberties when it came to deciding which research should be used to inform the final recommendations. Lawmakers have also taken issue with the committee recommending Americans consume less meat for environmental sustainability.
Teicholz agrees. "Although, as the report states, the environmental effects of food and drink production are considerable, they are outside the committee's formal mandate to provide the federal government with the 'current scientific evidence on topics related to diet, nutrition, and health,'" she wrote.