Is Coffee Good for You? New Study Shows the Drink May Help People Live Longer—Even if It's Decaf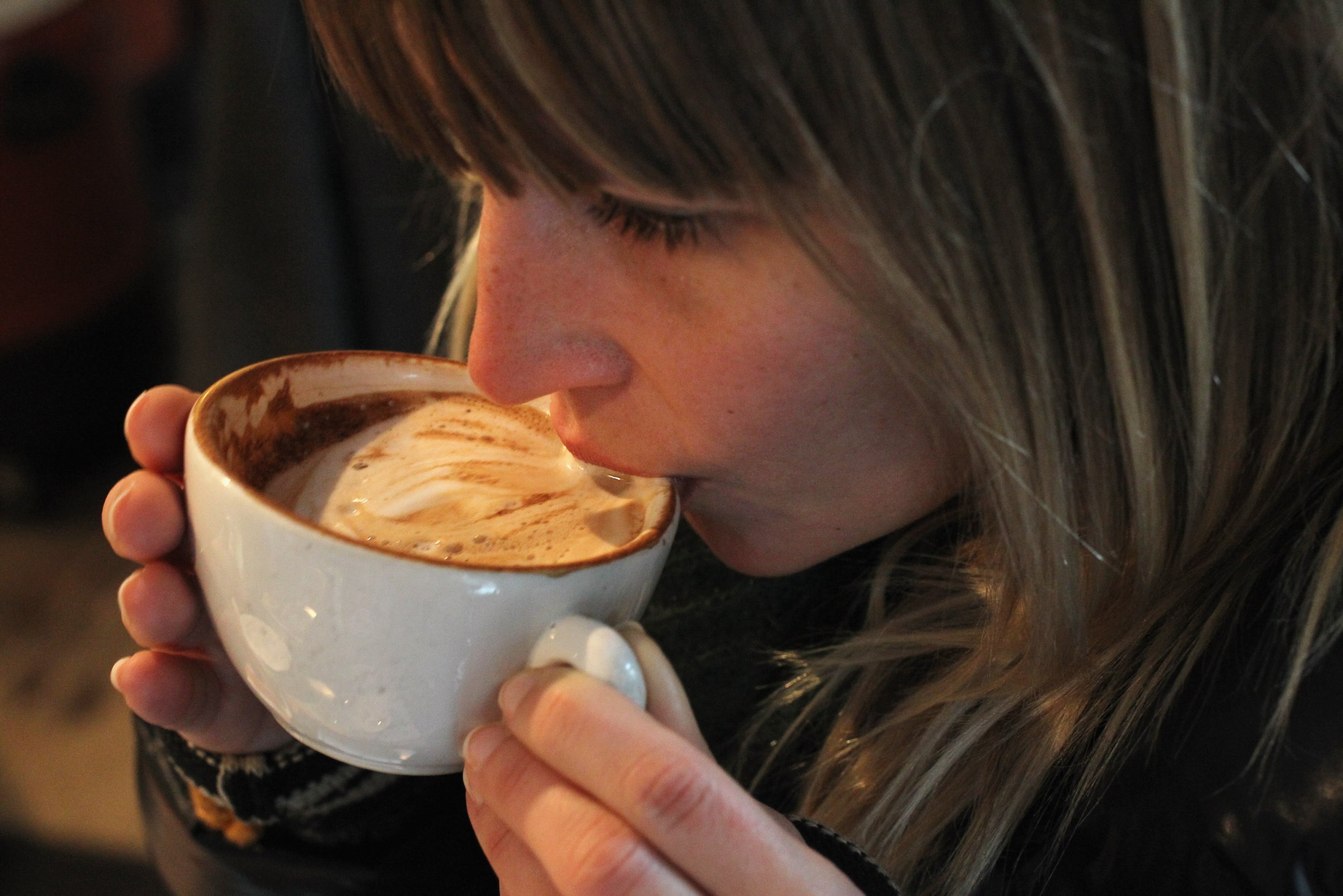 Don't feel bad about pouring yourself that extra cup of joe tomorrow morning—it could actually be good for you.
A study out Tuesday in the journal Annals of Internal Medicine found that people who drank a cup of coffee a day were 12 percent less likely to die from cancer, stroke and diabetes as well as heart, kidney and respiratory disease than non-drinkers. And the more java, the better: People who had up to three cups a day were 18 percent less likely to perish from those conditions, according to the study.
Related: Five cups a day linked to 50 percent drop in hepatocellular carcinoma
The research, conducted by the University of Southern California's Keck School of Medicine, the University of Hawaii Cancer Center and the National Cancer Institute, looked specifically at about 186,000 people who were black, Native Hawaiian, white, Japanese American and Latino. But at least one researcher suggested the findings could apply to other demographics, as well.
The study used data from the Multiethnic Cohort (MEC), a large research program funded by the National Institutes of Health and conducted by researchers at the University of Hawaii Cancer Center and the Keck School of Medicine at the University of Southern California. Between 1993 and 1996, the MEC study enrolled more than 215,000 people aged 45 to 75. A questionnaire upon enrollment gathered information about lifestyle, diet, health history and other personal details.
According to the report, MEC enrollees who drank more coffee, "were more likely to be younger, male and white and to drink more alcohol." Also, the more coffee people drank, the more they smoked: among those who drank four cups or more per day, just 26 percent had never smoked.
About 58,000 of the MEC study participants included in this report had died within an average 16 years of follow-up. Drinking four or more cups of coffee per day was linked to a higher risk for death from any cause. But after eliminating smoking and other factors, the researchers saw a surprising finding emerge: consumption of coffee—caffeinated or decaf—was "inversely associated with total mortality," the authors write. In other words, those coffee drinkers were living longer. Heart disease, cancer, respiratory disease, stroke, diabetes: all of these occurred less often among the coffee consumers.
"We cannot say drinking coffee will prolong your life, but we see an association," author Veronica W. Setiawan, of USC, said in a statement. "If you like to drink coffee, drink up! If you're not a coffee drinker, then you need to consider if you should start."
Coffee is more than an obsession—it's responsible for a roughly $48 billion market in the U.S., where 64 percent of people say they drink one or more cups a day, according to Gallup. Americans older than 55 are the biggest coffee consumers, drinking an average of four cups a day, but only 10 percent of people consider themselves to be addicted to the beverage.
As such, there's been a scramble in recent years to figure out just how good—or bad—coffee is for you. Research from 2014 found that drinking large quantities of coffee doesn't increase your cardiovascular disease risk, and a 2007 report revealed that coffee consumption could reduce your chances of developing liver cancer. Even the U.S. Department of Agriculture's 2015-2020 dietary guidelines say that drinking three to five eight-ounce cups a day "can be incorporated into healthy eating patterns" given "strong and consistent evidence showing that, in healthy adults, moderate coffee consumption is not associated with an increased risk of major chronic diseases (e.g., cancer) or premature death."
Although some advantages are linked to the caffeine coffee contains, the USC study found its subjects benefited even if they had decaf coffee. That discovery is one echoed in a 2015 analysis from the Harvard T.H. Chan School of Public Health.
"Although this study does not show causation or point to what chemicals in coffee may have this 'elixir effect,' it is clear that coffee can be incorporated into a healthy diet and lifestyle," Setiawan added in the release.
Bottom line? Grab your mug. It's time for a refill.