Prosecute ISIS War Criminals, Says Boris Johnson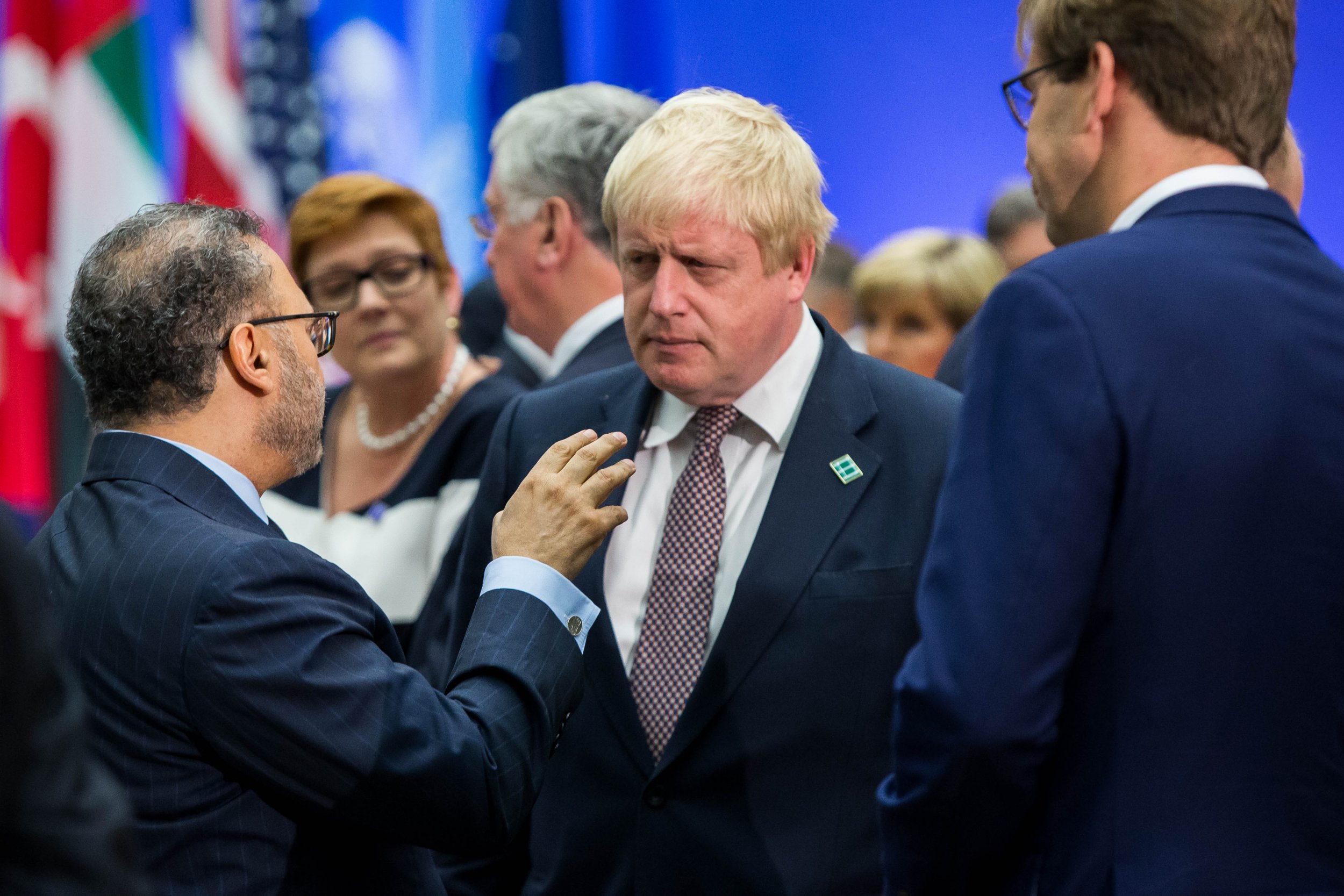 British Foreign Secretary Boris Johnson has said that more must be done to prosecute members of the Islamic State militant group (ISIS) for war crimes.
Johnson, who started his new job in British Prime Minister Theresa May's new cabinet after the Brexit reshuffle, was speaking at a meeting of foreign ministers in Washington focused on fighting the Islamist group.
The Brexit campaigner said that evidence should be collected and witnesses identified in regions lost by ISIS and proposed a U.K. summit to consider how to tackle new threats posed by the group, the BBC reported. The group's territory in Syria and Iraq has shrunk by 12 percent since January 2015 due to pressure from Iraqi and Kurdish forces in Iraq, the Syrian army and rebels in Syria, and U.S.-led airstrikes in both countries. ISIS has lost control of major towns and cities, including Ramadi and Fallujah in Iraq and Kobane in Syria.
U.S. Secretary of State John Kerry has previously said that ISIS is guilty of committing genocide against religious minorities—including Yazidis, Christians and Shiite Muslims—in Syria and Iraq, a sentiment shared by other international bodies including the European Union. The group has also destroyed cultural artefacts such as the ancient city of Palmyra.
Johnson also said in a later TV interview that Western allies must deal with the "cancer" of ISIS and "its ability to spread and to metastasize, to pop up all over the world," adding that countries must be prepared to prosecute foreign fighters when they return to their countries of origin.
The British foreign secretary has previously referred to ISIS members as "wankers" who indulge in pornography because they "are not making it with girls."But Johnson's position on the Syrian conflict has come under scrutiny—he has previously said the West should back Syrian President Bashar Al-Assad in fighting ISIS but U-turned on those comments in Washington, saying that the "suffering of the Syrian people will not end while Assad remains in power."
The Conservative minister also responded to comments by Republican presidential candidate Donald Trump regarding NATO's principle of mutual self-defence. Trump told the New York Times that, if he were elected U.S. president, the country would only come to the defense of other NATO members—such as the Baltic state—in the case of a hypothetical Russian attack "if they fulfil their obligations to us."
Johnson described NATO's mutual defense principle as "incredibly important" and said it is "something that the British government believes in absolutely fervently and something we stand behind four square."