Prosecutor Questions Kyle Rittenhouse's Claims He Was in Kenosha To Help, Not Hurt People
During Tuesday's opening statements, the prosecution in the Kyle Rittenhouse case questioned the defense's claims that the then-17-year-old was in Kenosha last summer to help people and protect local businesses.
Assistant District Attorney Thomas Binger poked holes in Rittenhouse's claims that the defendant traveled from Antioch, Illinois on August 25, 2020, to aid those in the Wisconsin city amid public unrest following the police shooting of Jacob Blake.
Binger questioned why despite carrying a medic bag, Rittenhouse's first instinct was to run away from the scene after he shot Kenosha resident Joseph Rosenbaum.
"One of the things that you will see in here, in this case, is that the defendant, throughout this entire evening, held himself out as an EMT, as a medic carrying a medical bag with him strapped to his body," Binger told the jury. "And yet in this time of Mr. Rosenbaum [being] there on the ground, injured, potentially dying, the defendant offers no aid, but instead runs."
In a police complaint, detectives said Rittenhouse fled after the shooting and that while he was running, told someone on the phone: "I just killed somebody." Rosenbaum died shortly after he was shot.
On Tuesday, Binger also compared Rittenhouse's behavior to others at the scene, including journalist Richie McGinniss, the chief video director at The Daily Caller, who is expected to testify in the case.
"When [McGinniss] saw Joseph Rosenbaum—shot and fall to the ground— he immediately ran up and attempted to treat Mr. Rosenbaum," the lead prosecutor said. "He took off his shirt. He used it to try and stem some bleeding. He rolled Mr. Rosenbaum over onto his back and he's attempting to administer first aid."
"That's what Mr. McGinniss does," he continued. "The defendant, after shooting Mr. Rosenbaum, gets on his phone, calls Dominick Black and says, 'I just shot somebody and starts running away."
Black is the 19-year-old boyfriend of Rittenhouse's sister who has been accused of buying the firearm Rittenhouse used to kill two people and injure another last August.
At the time of the deadly shootings, Rittenhouse was not legally permitted to buy or own an assault rifle under Wisconsin law.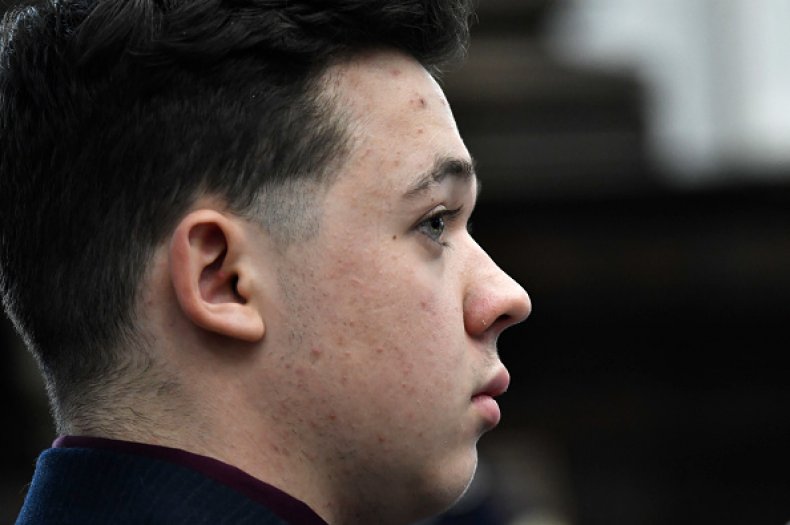 Shortly before the night took a fatal turn, McGinniss also interviewed Rittenhouse in a video that was later shared to social media.
In the clip, Rittenhouse tells the camera, "People are getting injured and our job is to protect this business, and part of my job is to also help people. If there is somebody hurt, I'm running into harm's way. That's why I have my rifle with me—because I can protect myself, obviously."
He also shows McGinniss his "med kit."
Binger acknowledged that the jury, which was selected in a single day on Monday, was not being tasked with deciding whether or not Rittenhouse murdered anyone that night, but whether he acted in self-defense.
"Most homicide cases—the elements that I need to prove—might be a little challenging. But here, there's no doubt there will be no dispute in this record that the defendant had that gun that night, shot eight bullets," Binger said. "Four of them hit Joseph Rosenbaum, two of them at an unknown individual, one into Anthony Huber's chest and one into Gaige Grosskreutz's arm. That will not be in dispute."
"The central issue in this case is going to be self-defense," he continued.
"Was it reasonable for the defendant to believe that the force was necessary to prevent imminent death or great bodily harm to himself?" he asked the jury.