Prosecutors Ask Federal Judge for 'El Chapo' to Forfeit His $12.7 Billion
Prosecutors on Friday asked a judge to order former Mexican drug lord Joaquin "El Chapo" Guzman to forfeit more than $12.6 billion in assets. El Chapo's attorneys say that kind of money left behind does not exist.
Prosecutors said the billions of dollars consist of property obtained and "facilitated" by El Chapo's operation of drug crimes and other assets gained through drug deals through both trade and murders. El Chapo's attorneys, on the other hand, call wanting that kind of money "insane."
"It's insane to think that Guzman would have all that money," said Mariel Colon, one of the attorneys for El Chapo.
Jeffrey Lichtman, another lawyer for El Chapo, said his client actually had money problems, despite claims in court from El Chapo's associates that drugs in New York sold for around $55,000 and $35,000 for heroin and cocaine, respectively.
"This is largely an academic exercise as the government has never located or identified even a penny of this $12.7 billion in proceeds supposedly generated by Mr. Guzman," Lichtman said in this CNN report.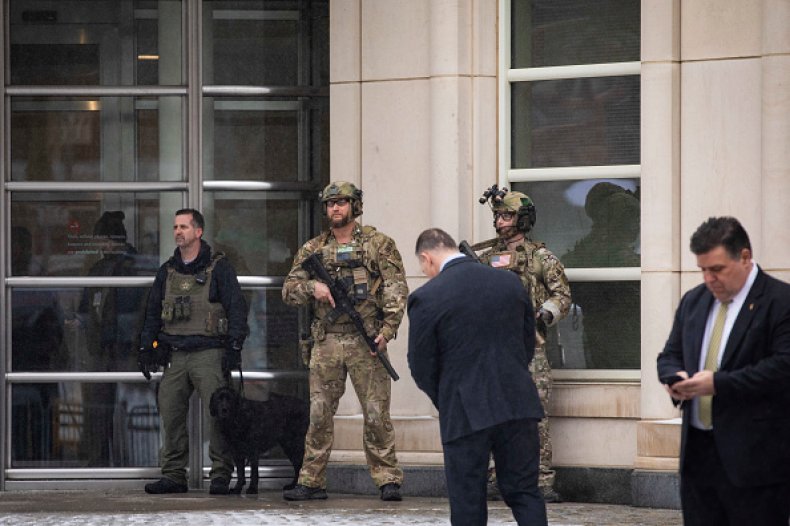 Prosecutors stated El Chapo can pay the sum because "criminal forfeiture is viewed as part of the sentencing process," according to the report.
El Chapo is the nickname for Joaquin Archivaldo Guzman Loera, the former kingpin of the Sinaloa Cartel. He was convicted in February — after a months-long trial and found guilty — and now faces life in prison when he faces a sentencing scheduled two weeks from now.
Late last year, Sen. Ted Cruz of Texas said the United States should seize El Chapo's money and apply it to funding President Donald Trump's proposed barrier along the U.S. southern border with Mexico. Cruz even made a Facebook video to accompany his message.
"We right now have an incredible flow of human traffickers, narcotics traffickers coming across the border and it endangers our national security and it endangers people's lives," Cruz said. "And how do you stop it? Well, the most natural thing to do, is we need to build a wall. We need a barrier that stops the traffickers in their path."
"El Chapo" Guzman is expected to face sentencing on July 17.