Prosecutors Close in on Donald Trump With Indictments of His Company and Its CFO
The Trump Organization and its chief financial officer Allen Weisselberg were reportedly handed criminal indictments by a New York grand jury on Wednesday.
The sealed indictments are believed to be related to alleged tax violations concerning benefits given to company executives, according to a report from The Associated Press that cites two people familiar with the matter.
The indictments represent the first criminal cases to emerge from a two-year investigation into the business practices of former President Donald Trump. The investigation is being led by Manhattan District Attorney Cyrus Vance Jr., who is a Democrat.
The AP and other news outlets previously reported that the same indictments would be handed down on Thursday. Trump's former senior adviser Jason Miller said that the move would be "politically terrible for Democrats" when The Wall Street Journal broke the news on Wednesday morning.
"This is politically terrible for the Democrats," Miller tweeted. "They told their crazies and their supplicants in the mainstream media this was about President Trump."
"Instead, their Witch Hunt is persecuting an innocent 80 year-old man for maybe taking free parking!" he added, apparently referring to Weisselberg, who is two years younger than Trump at 73.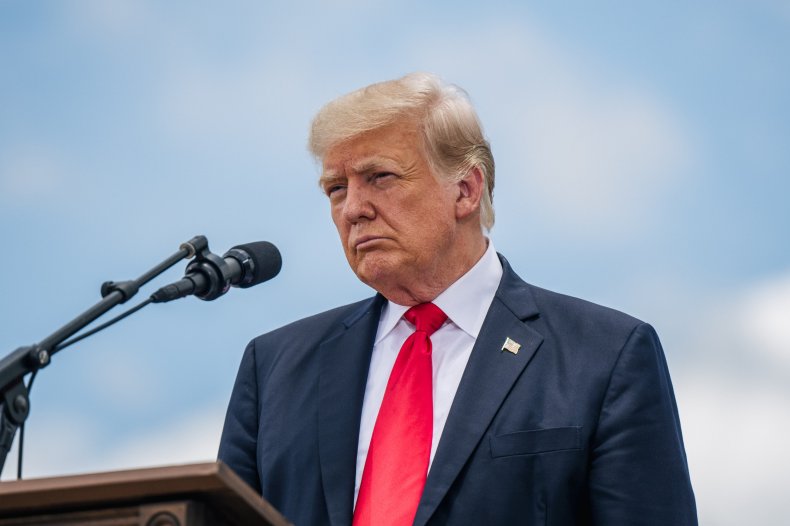 It is unclear whether or when any criminal charges might be filed against the former president himself. In addition to Vance's investigation, Trump is also facing a criminal probe from New York Attorney General Letitia James.
Further indictments stemming from the Vance investigation could come as late as November. While grand juries typically sit for one month, the grand jury convened by Vance is expected to sit for six months.
During a town hall event hosted by Fox News personality Sean Hannity on Wednesday, Trump did not mention the Trump Organization indictments but complained that he had been targeted by "New York radical left prosecutors."
Trump made similar remarks in a long statement issued on Monday, arguing that prosecutors were "totally biased in the way they are treating lawyers, representatives, and some of the wonderful long-term employees and people within the Trump Organization."
"They will do anything to stop the MAGA movement (and me), even if it involves prosecutorial misconduct and harassment of a political opponent, which they are using at levels rarely seen before," the former president said.
Weisselberg and the Trump Organization are expected to appear in court to answer the charges on Thursday.
Newsweek reached out to the Trump Organization and the office of Trump for comment.