Prosecutors in Harvey Weinstein Trial Fight Defense Efforts to Allow Testimony From 'False Memory' Expert
Attorneys for disgraced former film producer Harvey Weinstein are attempting to use an expert on "false memory" to discredit a witness at his upcoming trial, but prosecutors are trying to block the move.
Weinstein is set to go on trial soon in New York City for five counts related to alleged sexual assault against two women in 2006 and 2013. He has pleaded not guilty to the charges.
Prosecutors intend to use at least three additional "Molineux witnesses," or witnesses who can testify to a defendant's prior bad acts in order to boost the claims of the primary alleged victims in the trial. The three witnesses also claim Weinstein assaulted them, and the former Hollywood mogul has been accused of sexual assault by around 70 women, all claims that Weinstein denies.
Defense attorneys filed a motion October 10 suggesting one of the prosecution witnesses has undergone therapy to "recover" memories, and are attempting to discredit the witness on that basis, saying potential testimony would be "unreliable."
Weinstein's lawyers intend to call expert witness Deborah Davis, a professor of Psychology at the University of Nevada Reno specializing in memory. Variety states that Davis testified in a 2010 trial that she is paid $2,500 per day for her services as an expert trial witness.
The defense motion claiming the witness had "recovered" memory has been redacted in a way that obscures specific details, but Vulture claims Weinstein's defense team say their argument is "based upon her use of what appears to be suggestive psychotherapy to recover memories of the incident about which she would testify; that is, techniques that render testimony unreliable and thus inadmissible."
On Wednesday, it was revealed that prosecutors had responded to the defense motion on October 30, claiming that Weinstein and his legal team did not provide legal or scientific authority for the court to allow the proposed testimony of Davis.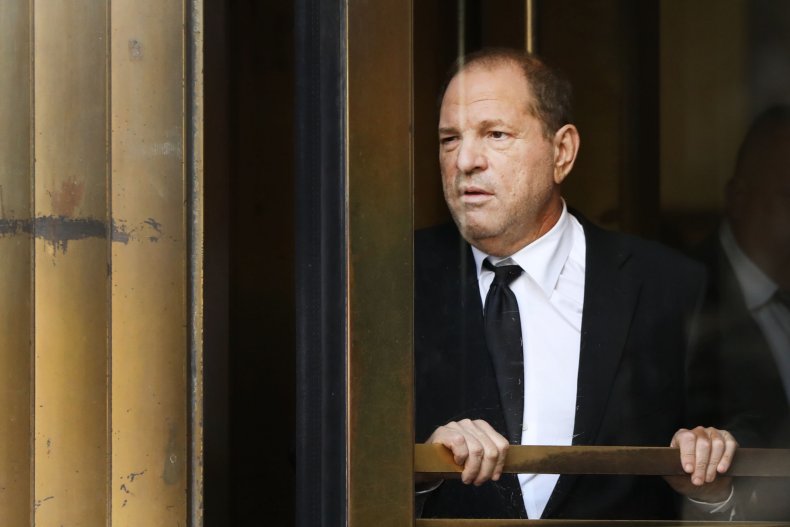 The premise of individuals forming false memories is not as far-fetched as some may imagine. The process of how memories form and remain in our brains is complex, but experts say that the "memories" people remember are taken from last time they remembered the memory, rather than being a "snapshot" of the original experience.
In that scenario, memories could be said to be formed in a game of "telephone" a brain plays by itself, with the accuracy of a person's most recent version of a memory becoming more questionable each time it is remembered. However, that does not necessarily mean that the memories people form are entirely "made up."
The issue of "recovered" memories is far more controversial. Some experts dismiss the idea that memories, typically traumatic memories, can be completely forgotten and then "recovered" by means of therapy or hypnosis. So far, only one claim relating to an alleged "recovered memory" has been publicly made in the Weinstein case.
If Weinstein's lawyers are successful in having their expert testify, and go on to discredit the witness due to an alleged "recovered memory," no similar claims appear to have been made about the memories of the other prosecution witnesses.
The prosecution also appears to have a potential pool of over 60 other women who claim Weinstein assaulted them, and no evidence has yet emerged that would suggest any of them have undergone "recovered memory therapy."
Weinstein's trial is set to begin January 6, 2020. If convicted, he faces the possibility of life in prison.