Prosecutors Question National Enquirer's David Pecker About Trump Organization's Alleged Hush Money Payments: Report
Chairman David Pecker of American Media Inc. [AMI], parent company of National Enquirer, has allegedly talked to federal prosecutors concerning AMI's connections to the Trump Organization and payoffs allegedly given to women who have claimed to have carried on affairs with President Donald Trump, according to CNN.
Pecker reportedly met with prosecutors from the Major Economic Crimes Bureau in October. Topics of discussion may have included payments given to adult film star Stormy Daniels and model Karen McDougal who agreed to receive hush money dispersed by former Trump lawyer, Michael Cohen.
Prosecutors have granted Pecker immunity in exchange for his testimony.
Reportedly, prosecutors are making an attempt to connect Trump with the payments made to the women. Pecker could also be called as a witness in future legal proceedings against Trump and the Trump Organization.
In December 2018, Pecker admitted that the National Enquirer suppressed a story that detailed Playboy model Karen McDougal's affair with Trump. Pecker also said AMI worked together with Trump's campaign to pay McDougal $150,000 so that it would not negatively affect voters' opinions of Trump. McDougal was also promised that photos of her would be on magazine covers.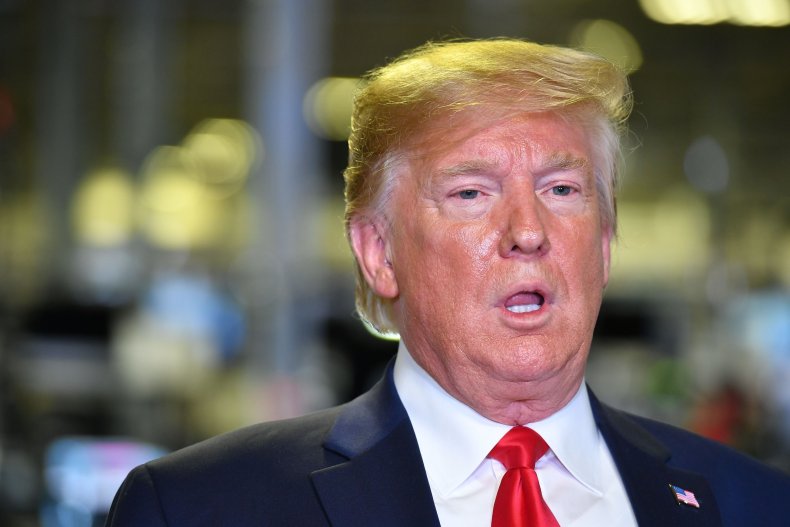 While she did the make the cover of some AMI magazines, McDougal's account of her affair with Trump was never published. After a lawsuit in April 2018, she was released from a contract with AMI which precluded her from discussing the affair.
"Despite the cover and article features to the agreement," prosecutors said at the time, "AMI's principal purpose in entering into the agreement was to suppress the model's story so as to prevent it from influencing the election."
Stormy Daniels made AMI aware of her intention to go public with her story in October 2016. Pecker apprised Cohen of the situation, leading Cohen to offer Daniels $130,000 in exchange for her silence. After payment was made to Daniels, Cohen was allegedly reimbursed by the Trump Organization.
President Trump has denied any prior knowledge of or agreement to the payments. During Cohen's testimony before Congress in February, Cohen presented a check for $35,000 signed by Trump. Cohen claimed that check and others from the Trump campaign were for reimbursement "for the hush money payments."
AMI has been accused of entering into a "catch and kill" deal with the Trump camp in August 2015, buying negative stories about Trump and then not publishing them, according to The Guardian.
During the 2016 election, the National Enquirer instead printed negative stories about Democratic candidate Hillary Clinton.
Cohen is currently serving a three-year prison sentence for tax fraud, making false statements to a financial institution, willfully causing an unlawful corporate contribution and making an excessive campaign contribution. Reports indicate Cohen is cooperating with the ongoing investigation.