Prosecutors in Trump Election Case in Georgia Have Heard Dozens Testify
More than four dozen people in Georgia have voluntarily testified in an investigation into whether President Donald Trump tried to illegally overturn results in the state for the 2020 presidential election, according to the district attorney working on the case.
In an Atlanta Journal-Constitution story published Tuesday, Fulton County District Attorney Fani Willis said at least 50 people have already offered up testimonies before prosecutors. Willis also said there are about another 60 people her team will contact in the upcoming weeks, and she added that she will try to subpoena an additional 30 other people who already turned down interview requests.
The probe into Trump launched 14 months ago after the former president called Georgia Secretary of State Brad Raffensperger and told the fellow Republican to "find" votes in order to overturn the election results. Earlier this year, Willis was granted approval for a special grand jury by a judge, and she has requested backup protection from the FBI, citing the January 6, 2021, attack on the Capitol as a reason for added security during the investigation.
Willis also told the Atlanta Journal-Constitution that she will wait until after Georgia's May 24 primaries to have witnesses testify before a jury. Part of her reason behind the decision to wait is to stave off potential criticism that her probe is a political effort to undermine Republican candidates.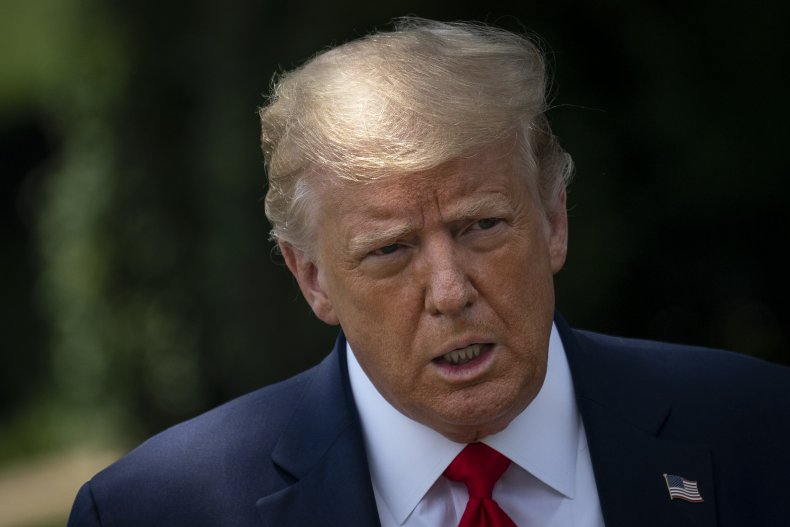 "I don't want anyone to say 'oh, she's doing this because she wants to influence the outcome of this upcoming election,'" Willis, a Democrat, told the newspaper. "The people will decide the outcome of this upcoming election. It will have nothing to do with this district attorney's office."
Among the people Wallis would likely seek to interview that are on the primary ballot include Secretary of State Brad Raffensperger, Governor Brian Kemp and Attorney General Chris Carr. The three men, all Republicans, reportedly received calls from Trump following the 2020 election results.
The selection of the special grand jury is scheduled to start May 2 but Willis indicated they won't hear from witnesses until June 1. Along with waiting for the conclusion of the primaries, Willis said another factor in the month-long break is that it would allow jurors more time to approve subpoenas for witnesses and for her office to deliver the subpoenas.
According to the Atlanta Journal-Constitution, Willis has a team of 10 prosecutors and investigators working on the probe into Trump's efforts to interfere with Georgia's election results.
Newsweek reached out to Willis and Trump for comment.