Prosecutors Urge Alabama Judges to Issue Gay Marriage Licenses Despite Order From Top Justice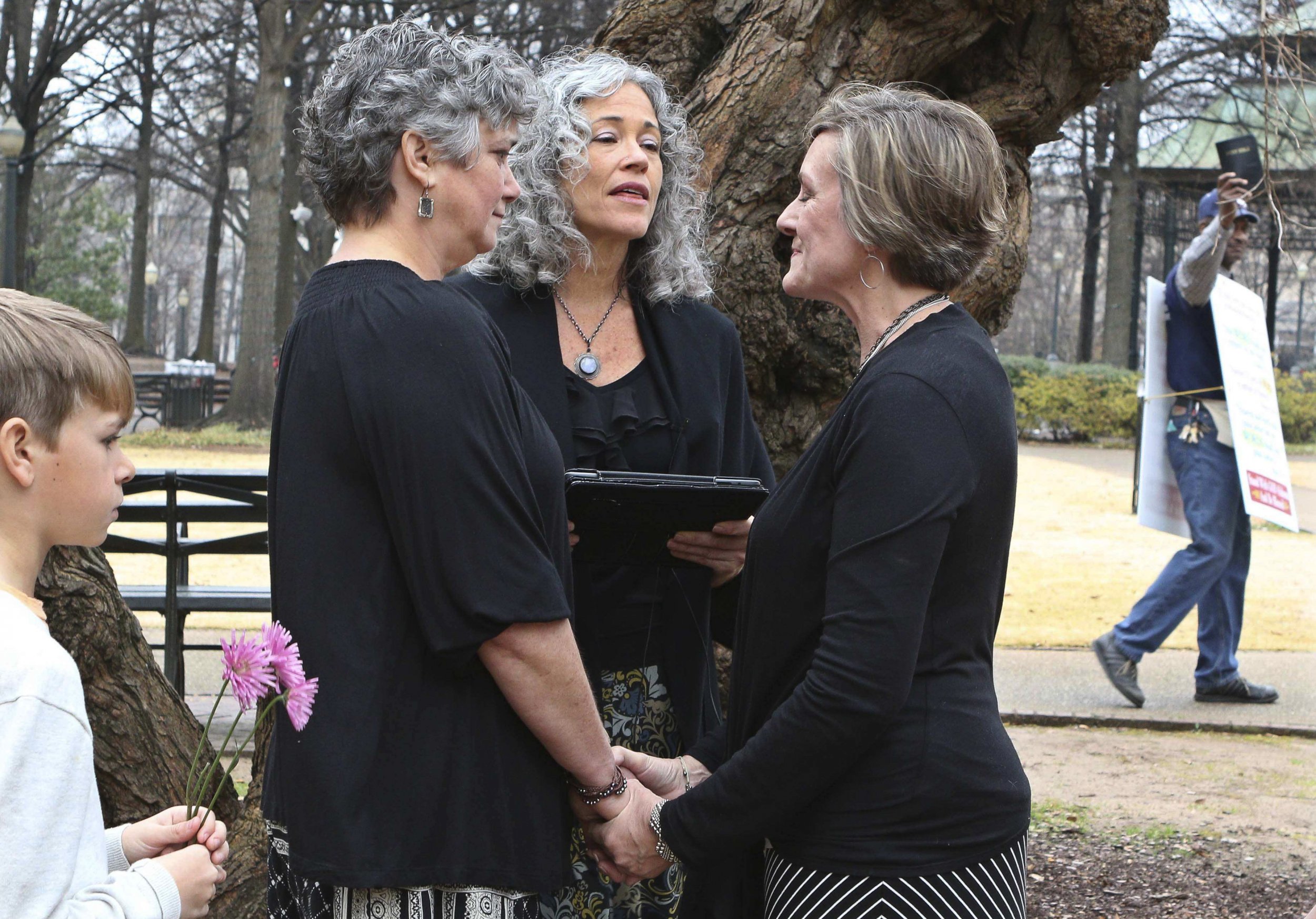 Two federal prosecutors in Alabama are calling on probate judges to ignore new orders from the state's chief justice directing them to stop issuing marriage licenses to gay couples.
Roy Moore, chief justice of Alabama's Supreme Court, on Wednesday issued the administrative order despite the U.S. Supreme Court's landmark decision last June legalizing same-sex marriage in all 50 states.
Moore said this week the high court's ruling doesn't apply to his state because the Alabama Supreme Court previously upheld a ban on gay marriage in March 2015. He says the ruling remains in effect and should be enforced.
He also said that the U.S. Supreme Court's decision applies only to the four states—Kentucky, Michigan, Ohio and Tennessee—whose laws were at issue in the specific case brought before the country's highest court last year.
"We have grave concerns about this order, which directs Alabama probate judges to disobey the ruling of the Supreme Court," U.S. Attorneys Joyce White Vance of the Northern District of Alabama and Kenyen Brown of the Southern District of Alabama said in a joint statement. "Government officials are free to disagree with the law, but not to disobey it. This issue has been decided by the highest court in the land and Alabama must follow that law."
A handful of probate court judges have stopped same-sex marriages or all marriage licensing as a result of Moore's order, according to the Alabama Media Group. His order might not have any legal ramifications, but judges who obey Moore and consequently go against the Supreme Court could face lawsuits.
Moore is known for his defiance of federal courts. In 2003, Alabama's judicial ethics panel removed him from the bench for defying a federal judge's order to move a Ten Commandments monument from the state Supreme Court building. Nine years later, he was elected chief justice.
In January 2015, a ruling in a U.S. District Court found that Alabama's ban on same-sex marriage was unconstitutional. But then Moore complicated matters with a memo saying state courts weren't bound by the opinions of the District Court judge.
Moore has received support for his order. The Sanctity of Marriage Alabama group argues that he followed the U.S. Constitution when issuing his order, so he should be respected for fulfilling his oath of office. But the Southern Poverty Law Center (SPLC), an Alabama-based nonprofit that tracks extremist groups in the U.S., is calling for Moore's removal from office for violating judicial ethics.
"You would think after being removed from the bench once before that the chief justice would know better," said SPLC President Richard Cohen.