Protect Your Home With These Top 5 Outdoor Security Cameras
Wouldn't it be great if we lived in a world where we didn't have to worry about our security and well-being? Unfortunately, that's a world we will probably never see. So it's important to protect your family, yourself, and your belongings. There are plenty of methods to do this, many of which you probably already employ.
Locking your doors, watching your neighborhood for unusual activity, and locking your car doors are just some of the things you can do to protect yourself. Another great method of protecting your home and your family is to invest in a home security camera system. Many systems cost a fortune and are complicated to set up. Here are our picks for the top five outdoor security camera systems you can buy that are easy to set-up.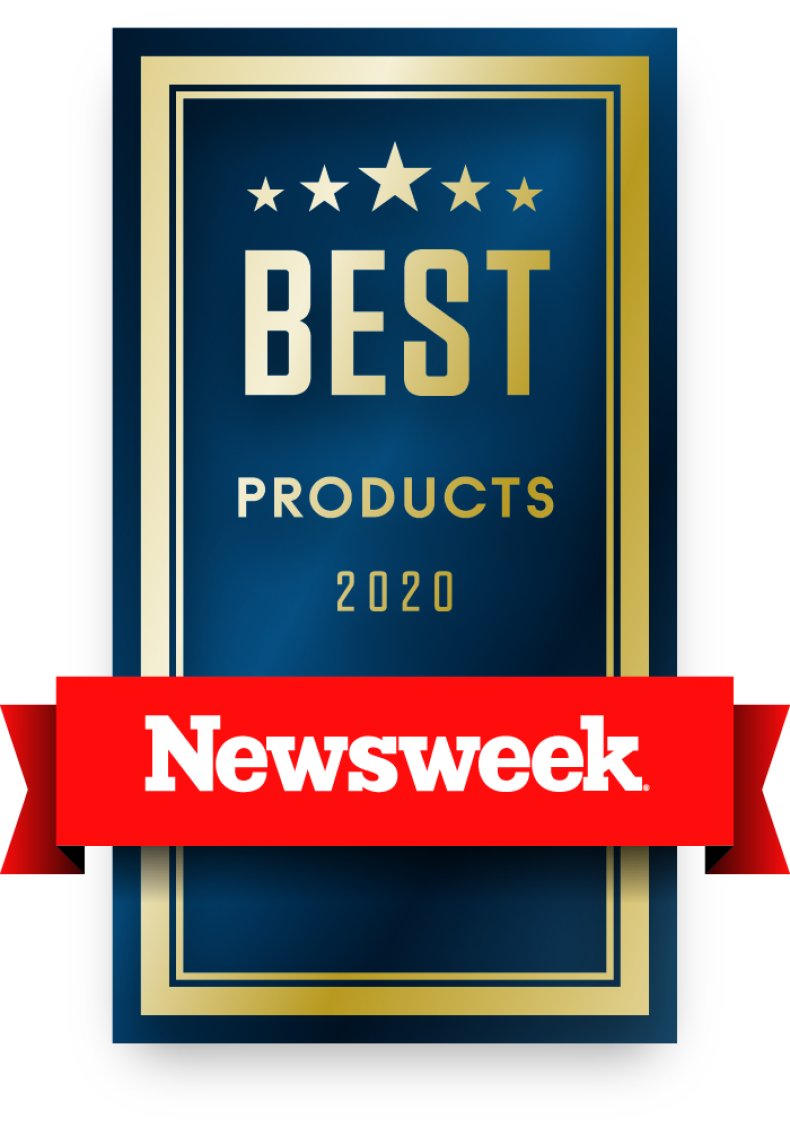 1. Arlo Ultra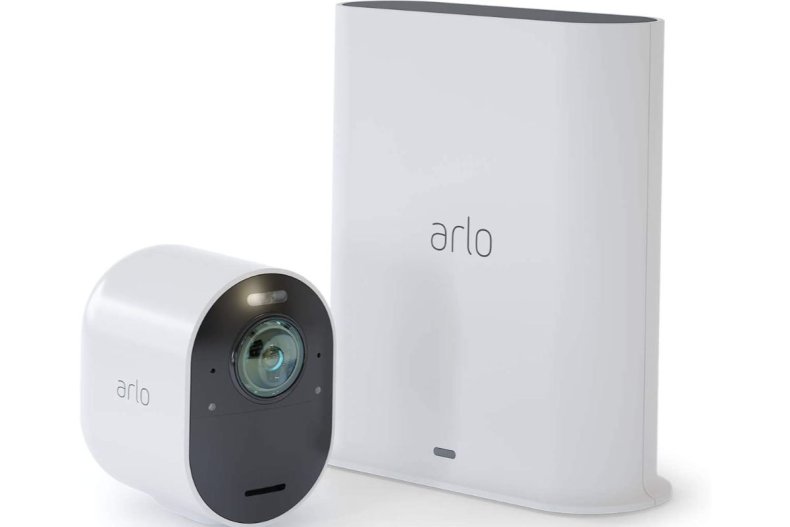 First on our list is Arlo. The Arlo Ultra is a 4K HDR capable security system that's easy to use and easy to set up. Having the ability to record in 4K HDR is amazing, this gives you much better clarity which could help identify intruders and criminals more easily. Here's a quick rundown of the features and specifications to expect from the Arlo Ultra:
UHD Video: Zoom in and see even the smallest detail in your recorded images.
180-degree field of view: Capture more of the scene with this wide-angle lens, including auto image correction to reduce the fish-eye effect.
Night Vision: Arlo's "Enhanced" night-vision allows you to see in color at night, many others only offer black and white night capability.
Spotlight: Shine a light on the situation with the integrated spotlight
Noise Canceling: Arlo's noise-canceling helps filter out wind and noise so you can speak to and listen to the person on the other side of the camera with clarity.
No Wires: The Arlo Ultra runs on a battery requiring no wiring and is super easy to mount and install.
The one downside to the Arlo system is, you'll only get live streaming and notifications with their free plan. If you want anything else, including recording of events, you'll need to purchase one of their Smart Plans which start at $2.99 a month for one camera. Most of the security camera systems currently on the market will require a subscription to get some features. You can buy the Arlo Ultra on Amazon here.
2. Toucan Outdoor Camera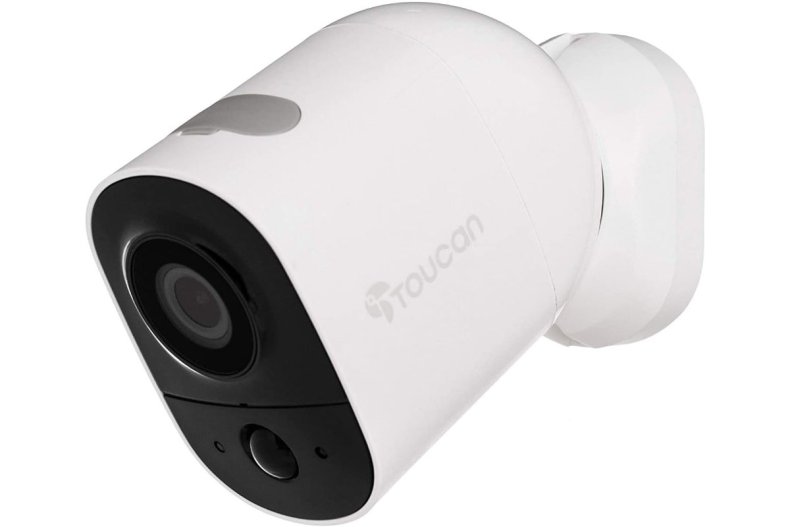 Next on our list is a much more affordable option, which I actually have at my house for review on Techaeris. I've yet to publish our review, but I can safely say that it deserves a spot on this list. For you budget-minded folks, the Toucan is going to be an excellent option. Here's the rundown of some of the features and specifications of Toucan:
Video Quality: 1080p video quality in both live view and recording
Audio: 2-way audio that is loud and clear with a siren alarm and emergency call
Sensors: PIR motion sensor activated delivering instant mobile app info
Recording: Manual video recording and snapshots automatically saved to Toucan
Installation: Easy to mount and install with magnetic mounting cup
Plans: Free 24-hour event recording to the Toucan cloud, no plan needed
Toucan is really not a bad choice and for the low price of $79 for one camera, it's really a good option if you're on a budget. Toucan offers two more plans beyond their free plan and those cost $2.99 and $9.99 a month respectively. Each plan offers a different amount of storage and length of time videos are stored. You can buy the Toucan camera on Amazon here.
3. eufyCam 2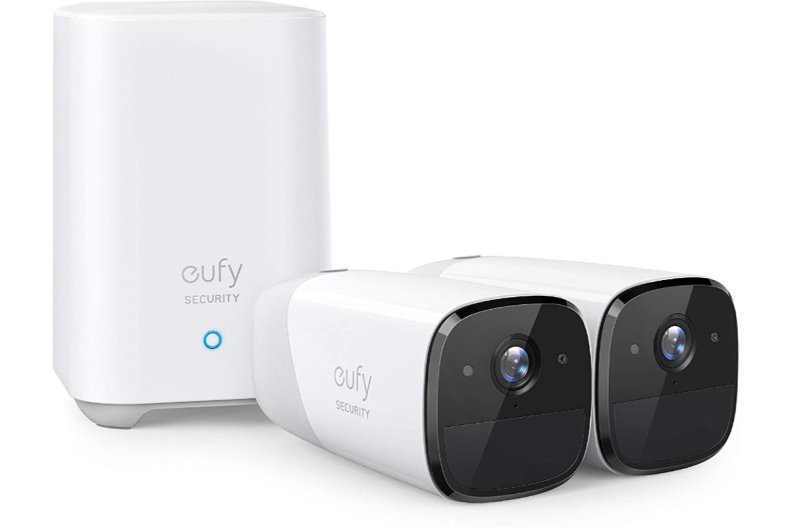 eufyCam 2 is next up on our list and is another system I currently am reviewing but have yet to finish the full proper review. Still, while I've only been testing this one for a short time, it is by far one of my favorites on this whole list. While it's more expensive than Toucan at $349 for 2 cameras, it is less expensive than Arlo Ultra. The biggest pro of eufyCam 2 is the local storage and no need for a monthly subscription. Here's the rundown of some of its features and specifications:
Video Quality: 1080p FHD, live-stream and record footage in full 1080p capturing everything in HD clarity.
Battery Life: Get 365 days of use from a single charge with eufyCam 2's insane battery
Plans and Costs: There are no monthly plans or charges, and everything is stored locally protecting your privacy.
Night Capability: Equipped with a Sony night sensor, the eufyCam 2 records detailed video in low-light conditions.
Install and Build: IP67 rated so you don't have to worry about rain, snow, or ice.
eufyCam 2 has a lot of great features, and frankly, I think it hits most of the features that users want. While it would have been nice to have 4K HDR, I think 1080p is still pretty good and worth the fact you don't need a subscription to store your videos. You can buy eufyCam 2 on Amazon here.
4. Nest Cam IQ Outdoor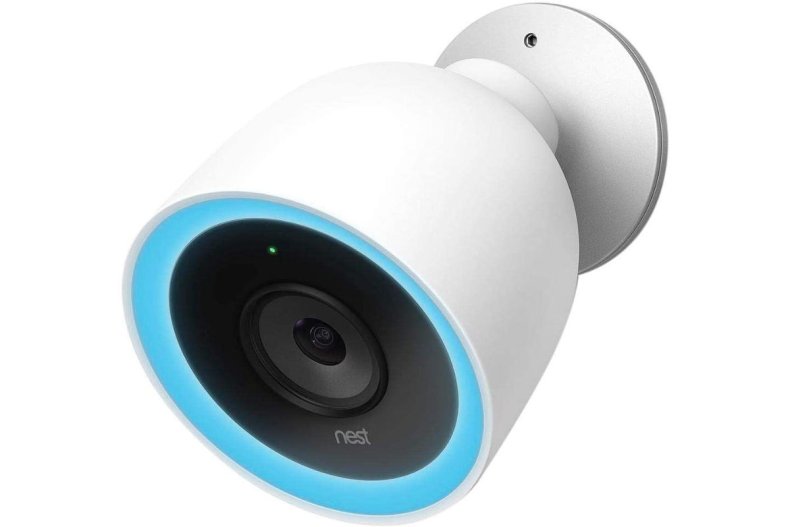 Next on our list is Nest. The company is owned by Google and has been making some popular products for the past few years. One of its latest is the Cam IQ which, like the Arlo Ultra, is 4K capable. The Nest Cam IQ camera is one of the more expensive options on the list and it also requires you to run power as it does not run on battery power. Here's a quick rundown of some of the features and specifications:
Video Quality: 4K Sensor with 12x digital zoom and HDR which offers superior clarity even when zoomed in.
Sound Quality: HD talk and listen. Talk and hear with the utmost clarity
Installation: Full installation kit included along with instructions and links to how-to videos.
Build Quality: Rugged build quality and IP66 rated for outdoor use.
Works with Google Assistant
The Nest does a lot of things right, but it does require a subscription a well as wiring it to power. The Nest Aware subscriptions start at $5 a month and go up from there. You can buy the Nest Cam IQ on Amazon here.
5. Arlo Pro 2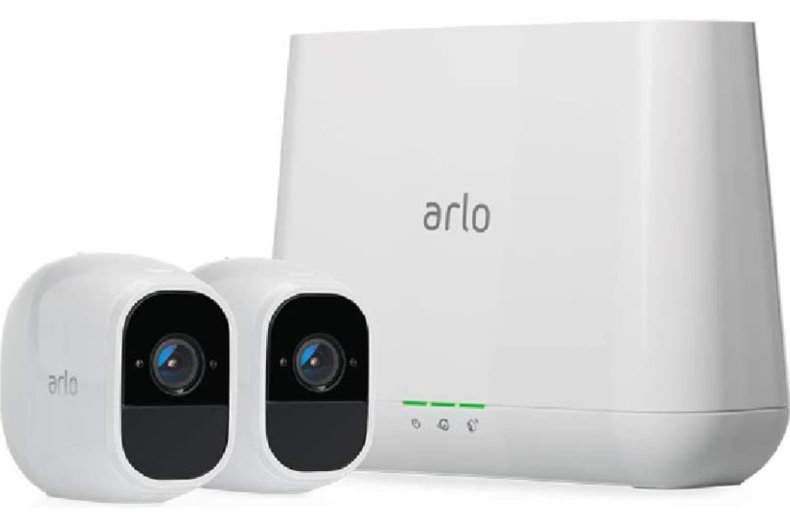 Our final entrant on the list is once again from Arlo, the Arlo Pro 2. Since this system is older than the Arlo Pro, it will cost you a bit less. It is only 1080p vs the Pro's 4K but that shouldn't matter to most. As we said before, 1080p is probably just fine for most users, enough to make out faces and other details that are helpful. Here is a rundown of some of the features and specifications:
Installation: Wire-free install, no power cords no wires
Video Quality: 1080p HD sharp and bright detail
Build-Quality: Weatherproof and excellent build quality
Plans: 7 Days of Free Cloud Recordings Pro comes with recurring 7-day, free cloud recordings. Live stream or view recorded video and audio for up to 7 days
While the Arlo Pro 2 is an older system, it's still competing with the likes of the newer eufyCam 2 and others. It's worth taking a look at and comes with at least some free cloud recording plans but also offers larger subscription packages. You can buy the Arlo Pro 2 on Amazon here.
Wrap Up
These are just a few options on the market. You can find other cameras made by Blink, Ring, and ADT with similar options and features. Whatever option you choose for yourself, an outdoor security camera is not a bad investment. Not only will you protect your property and family, but you could potentially protect your neighborhood.
Which security cameras are you using? Do you have any recommendations for other great options? Let us know in the comments below!
--
Alex Hernandez is the Editor-In-Chief and Founder of Techaeris. Follow him on Twitter @daAlexHernandez follow Techaeris on Twitter @techaeris and visit its website for the latest tech reviews and news.
Newsweek has affiliate partnerships and may earn revenue from purchases using our links.