Protecting the Mental Health of Communicators and Public Servants in the New Year
Journalists, communicators and public servants are up against more obstacles and facing more stress in their professional lives than ever before, and we must remember that at the end of the day, we don't have to completely agree with someone in order to show them respect.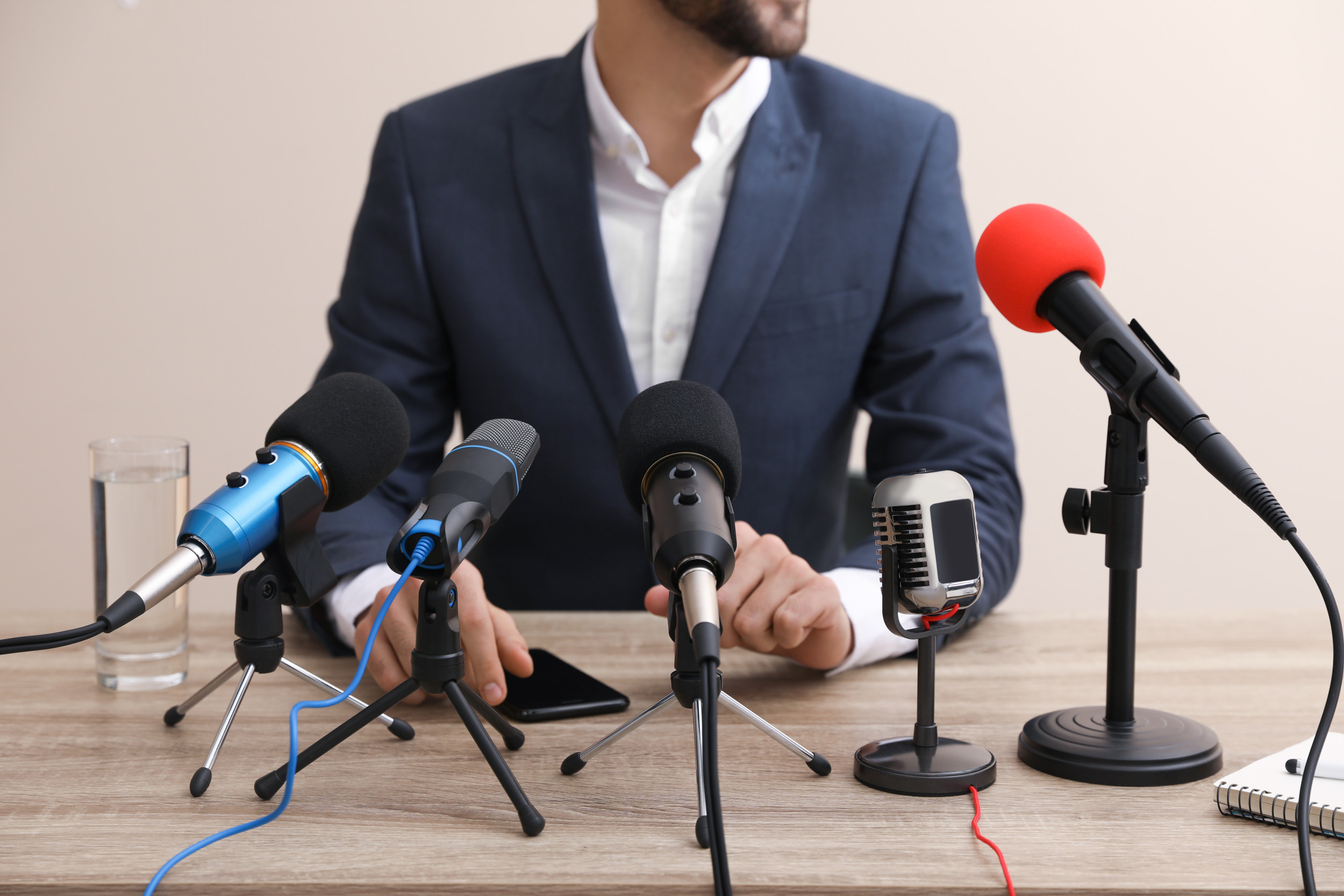 For many people, the new year is an exciting time for reflection as we look forward to the opportunities the next 365 days bring for making great memories with family and loved ones.
The other side of that coin, however, represents the very different way in which millions of others experience the start of a new year. Loneliness, demands at home, financial stress and, of course, pressure at work can all too often lead to anxiety and depression. And that is true even in the best of times, before taking into account the unique stresses permeating our culture today, from social media standards to political division.
In the 1946 classic It's a Wonderful Life, George Bailey is rescued from a mental health crisis at the holidays by his guardian angel, Clarence Odbody. Nearly 80 years later, off the screen, it's time to recognize just how many Americans grapple with acute stress every day — and how we, as a society, can help make our shared life experiences a little more bearable.
Jobs on the Front Line
As a longtime professional communicator, I feel privileged to have had a front-row seat to some incredibly fascinating business and media moments — as well as some moments I would rather forget. And I know that many fellow business communicators and media leaders have seen much more than I have.
Whether it's journalism, corporate leadership, public service or political engagement, the folks who serve on the front lines of world events day in and day out regularly face high levels of acute stress. Few professions guarantee thousands of critical eyes gazing at your work in something close to real time — but these professions do. And the hardworking journalists, communicators and policy staffers who engage daily with world news don't usually have the added safety net of Hollywood editing and production.
When tragedy strikes, we rely on the thankless work of journalists to help us make sense of it all, which undoubtedly can take a toll on their well-being: studies have found that, depending on beats or work locations, 4% to 59% of journalists have symptoms of post-traumatic stress disorder (PTSD). Over the past few years, reporters have led us through a global pandemic, increased social and racial strife and an uptick in political polarization, all while dealing with shrinking newsroom budgets and staffing shortages that have upped the pressure on individual journalists to meet skyrocketing demands for content in our 24/7 news cycle.
Public relations professionals and business communicators, who are deeply entrenched in the news of the day, are not immune to the effects of routine exposure to the negative and salacious headlines (subscription required) that dominate our news cycles, with research (registration required) showing half of people working in PR, marketing and communications have experienced severe stress, anxiety or burnout in the past year.
2023 marks the two-year anniversary of the January 6, 2021, violence at the U.S. Capitol. This event permanently reshaped life for those who serve in the halls of Congress, with a record number of Capitol Hill staffers seeking mental health services in the following year. While many have rightly noted that day's events as a product of America's deep political divisions, it also represents something else: the culmination of the threats and fear that journalists and public servants now regularly face.
Journalists report that online harassment has unfortunately become a regular occurrence in their profession, with female journalists experiencing both the highest rates and most severe impacts of online violence, according to UNESCO. Meanwhile, public servants everywhere from Congress to City Hall are experiencing a similar phenomenon, with 81% of local public officials reporting having experienced harassment, threats and violence.
How To Be a Thoughtful News Consumer
In today's news climate, even a perfectly accurate, well-sourced and thoughtful news piece can elicit vitriol from commentators and talking heads. Well-crafted legislation can earn hyperbolic reactions from all sides. And corporate initiatives designed with the best of intentions can earn intense pushback.
Yes, there is always room for constructive criticism and healthy debate. Just imagine how boring life would be if we were never challenged to consider new perspectives! But we need to be cognizant that there are real people behind the stories we read on our screens, standing behind podiums and working within boardrooms.
While we can agree to disagree, it's important to prioritize empathy and patience in our communications, especially with those on the frontlines of major world events. So as news consumers, citizens and most importantly humans, how can we begin?
One of the easiest things we can do to flex our empathy muscle is quite simple: talk to more people. Research shows that simply putting yourselves in another person's shoes, or "perspective-taking," is not enough to increase your insight into what they truly think, feel or want. Rather, the best way to do this is to engage with others with a curious mindset. Try following people on social media with different backgrounds than yours, reading a new publication or sitting in on a public forum in your community.
And when you find common ground in unexpected places, be sure to let others know. See a story in the news that changed your mind about an issue? Send the journalist a note of appreciation. Impressed with new legislation? Call and thank your lawmaker.
Final Thoughts
While it's unrealistic to expect we will see eye-to-eye all the time, there are simple ways we can show appreciation for one another. Journalists, communicators and public servants are up against more obstacles and facing more stress in their professional lives than ever before, and we must remember that at the end of the day, we don't have to completely agree with someone in order to show them respect. Let's do what we can to make our shared human experience a better one.