#ProtectTerrenceKWilliams Trends After Comedian Gets Death Threats When Trump Retweeted His Epstein Video
Terrence K. Williams, a pro-Trump comedian, is getting death threats after Trump retweeted him. Williams also said on social media that Facebook is fact-checking his jokes.
Williams made a video about an Epstein conspiracy theory Trump retweeted and subsequently came under fire for. In it, Williams suggested that former President Bill Clinton and his wife, former Secretary of State Hillary Clinton, had Epstein killed.
"THEY ARE COMING AFTER ME! After @realDonaldTrump Retweeted me I received threats & now Facebook is after me. I'm worried about my safety," Williams wrote on Tuesday afternoon.
He also encouraged followers to support him by using #ProtectTerrenceKWilliams.
In defending the fact that he retweeted an apparent conspiracy theory first produced by Williams, Trump said Williams was "a very highly respected conservative pundit. He's a big Trump fan."
But social media users took to their platforms with the #ProtectTerrenceKWilliams, mainly to question why the hashtag is trending at all and blaming the comedian for igniting another conspiracy.
Twitter user @AngelaBelcamino wrote: "Terrence... First, you spread a fake conspiracy theory about Epstein and now you're pushing another fake conspiracy theory that they are coming for you. Stop playing the victim dude. 'You need to go to bed.' #ProtectTerrenceKWilliams."
Many agreed, saying that Williams was "begging for attention" or creating drama without cause.
"Terrence is always talking about non-existent people are out to get him," tweeted activist Tariq Nasheed on Tuesday. "He said the same thing about me a few years ago, and then went on a tie tongued, juicy moufed rant about how I'm the leader of BLM #ProtectTerrenceKWilliams."
Nasheed attached one post from Williams, dated to June 2017, that said he was receiving death threats for Nasheed's followers. However, Williams' history of tweets demonstrates a habit of Williams provoking Nasheed and criticizing the activist movement Black Lives Matter.
Williams encouraged users to use the hashtag in several tweets, saying in one that Twitter was "working hard" to keep #TrumpIsAWhiteSupremacist trending above #ProtectTerrenceKWilliams.
"They don't want y'all to know that a black Trump Supporter is being threatened by white racist liberals," he tweeted on Tuesday evening.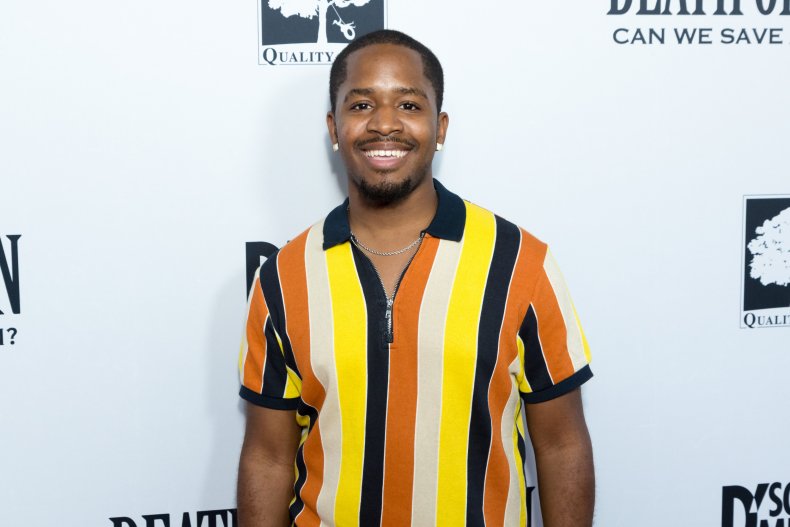 The Epstein conspiracy theory disseminated by Williams and Trump contradicts the conclusion of Trump's own Department of Justice that he died by "apparent suicide."
Although Trump acknowledged he has "no idea" whether the Clintons were involved, he added that "I know [Bill Clinton] was on [Epstein's] plane 27 times ... the question you have to ask is, did Bill Clinton go to [Epstein's] island? ... I was never there ... if you find that out, you're going to know a lot."