Hundreds of Thousands Protest in Seoul Against South Korean President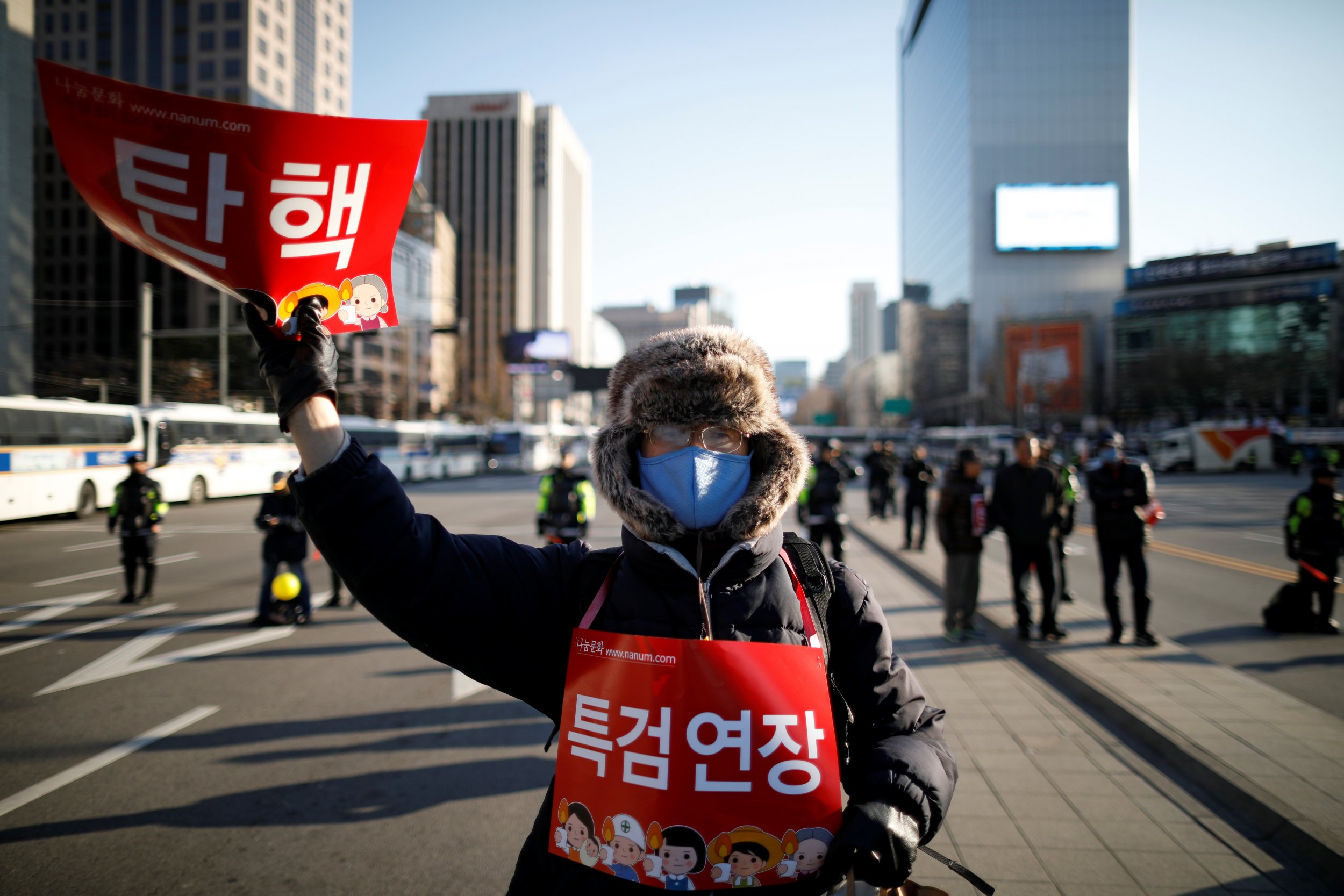 Hundreds of thousands of South Koreans took to the streets of central Seoul on Saturday in a candlelight rally to demand President Park Geun-hye steps down.
Park has been impeached by parliament over a corruption scandal.
Organisers of the rally estimated the crowd at around 1 million people as of 8pm local time (1100GMT) in Seoul's Gwanghwamun Square. It was largely peaceful, as were previous rallies, with songs and speeches striking a festive tone mixed with angry calls for her to quit.
Saturday also marked the fourth anniversary of Park's inauguration as President.
"As the country marks the fourth anniversary of President Park Geun-hye's inauguration today, I want this unbearable administration to end. The Constitutional Court must carry out the impeachment and I hope the court shows that there is justice on this land," said 45-year-old Chung Hyoung-sook.
"I am here today with my daughter to contribute even a little in realizing a society where good people can live well," another protester, 59-year-old Im Gi-hyeog said.
The rally ended with protesters, led by people holding large flaming torches, marching to the presidential office.
Park, 65, was impeached by parliament in December and she has been stripped of her powers while the Constitutional Court decides whether to uphold the impeachment.
Park has not appeared before the court. It cannot order her to appear - she retains presidential immunity while in office - and her lawyers have said she has not decided whether to attend.
The corruption scandal erupted late last year over accusations that Park colluded with a friend, Choi Soon-sil, to pressure big businesses to donate to two foundations set up to back the president's policy initiatives.
The daughter of a former military ruler of South Korea, Park has denied wrongdoing, as has Choi.
If the impeachment is upheld, Park would become the first democratically-elected South Korean leader to be removed from office and a new election would have to be called in 60 days to pick a new leader for a full five-year term.
The court says it would conclude oral arguments on Feb. 27. It has not said when it would deliver a verdict but according to past practice, a decision could be expected after about two weeks.