Protester Interrupts Supreme Court Arguments on Gay Marriage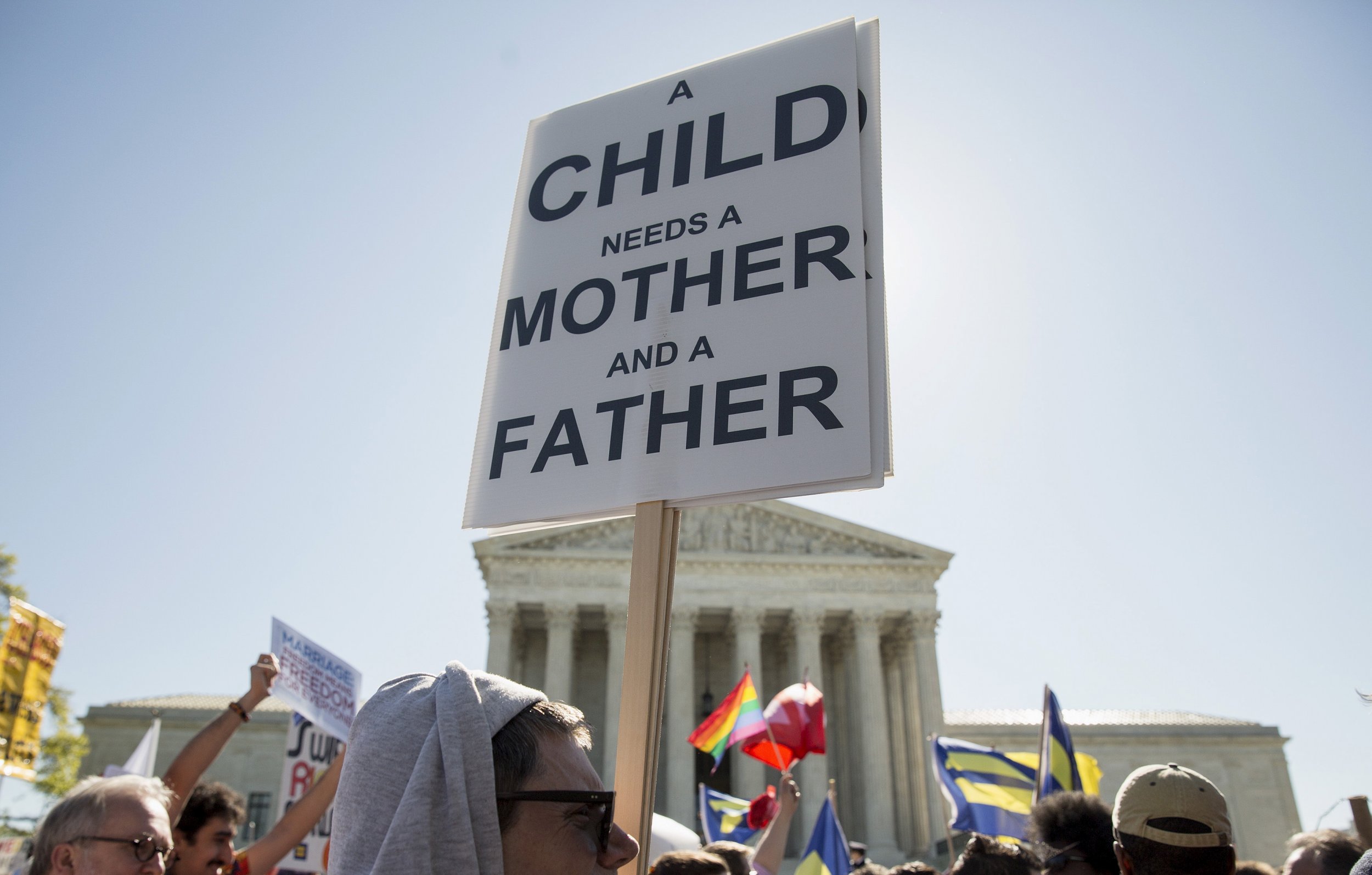 Updated | A man was removed from the United States Supreme Court by security after he loudly interrupted arguments being heard by the Justices in Obergefell v. Hodges, a case about the legality of gay marriage.
The details of what the man shouted are not known at this time, according to public information officer Kathy Arberg. However, according to Reuters, the man said, "If you support gay marriage, you will burn in hell."
Ryan J. Reilly of the Huffington Post captured video of security moving in to remove the man.
Attorney Eric Citron wrote on SCOTUSblog, "A protestor has just been removed from the Courtroom — it came immediately after the petitioner's argument. Hard to hear what he's saying, and he's been removed."