Protester Showers European Central Bank Boss With Confetti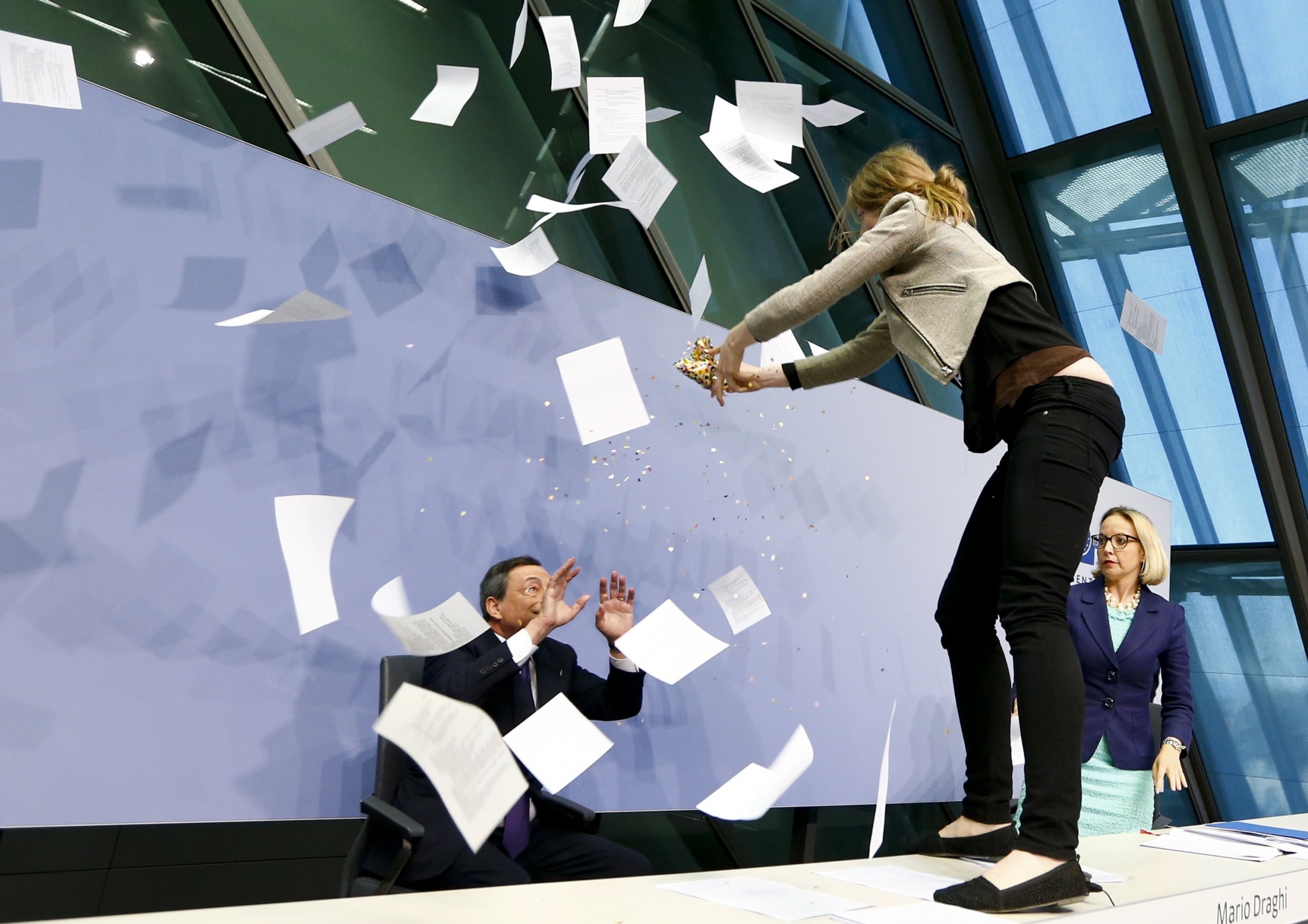 A woman brought a European Central Bank (ECB) news conference to a halt on Wednesday morning when she jumped onto the podium and showered the head of the central bank with confetti.
ECB President Mario Draghi was holding a press conference in Frankfurt, Germany, after the bank's latest policy meeting when the woman launched her protest. The woman, who has not been identified, was wearing a T-shirt that read, "End the ECB dick-tatorship!"
Draghi left the stage as security officials removed the woman and continued his speech after she left, The Guardian reports.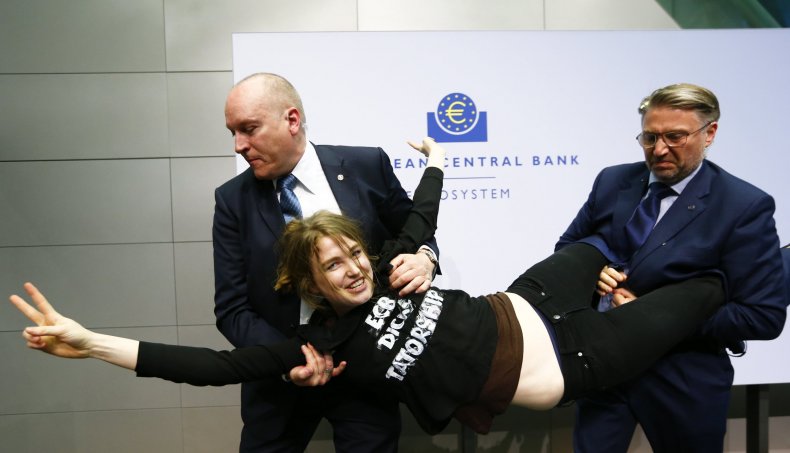 The ECB has been accused of enforcing harsh austerity measures on some countries in the eurozone that have received bailouts.
Security officials with the ECB say they're investigating the incident, CNBC reports.