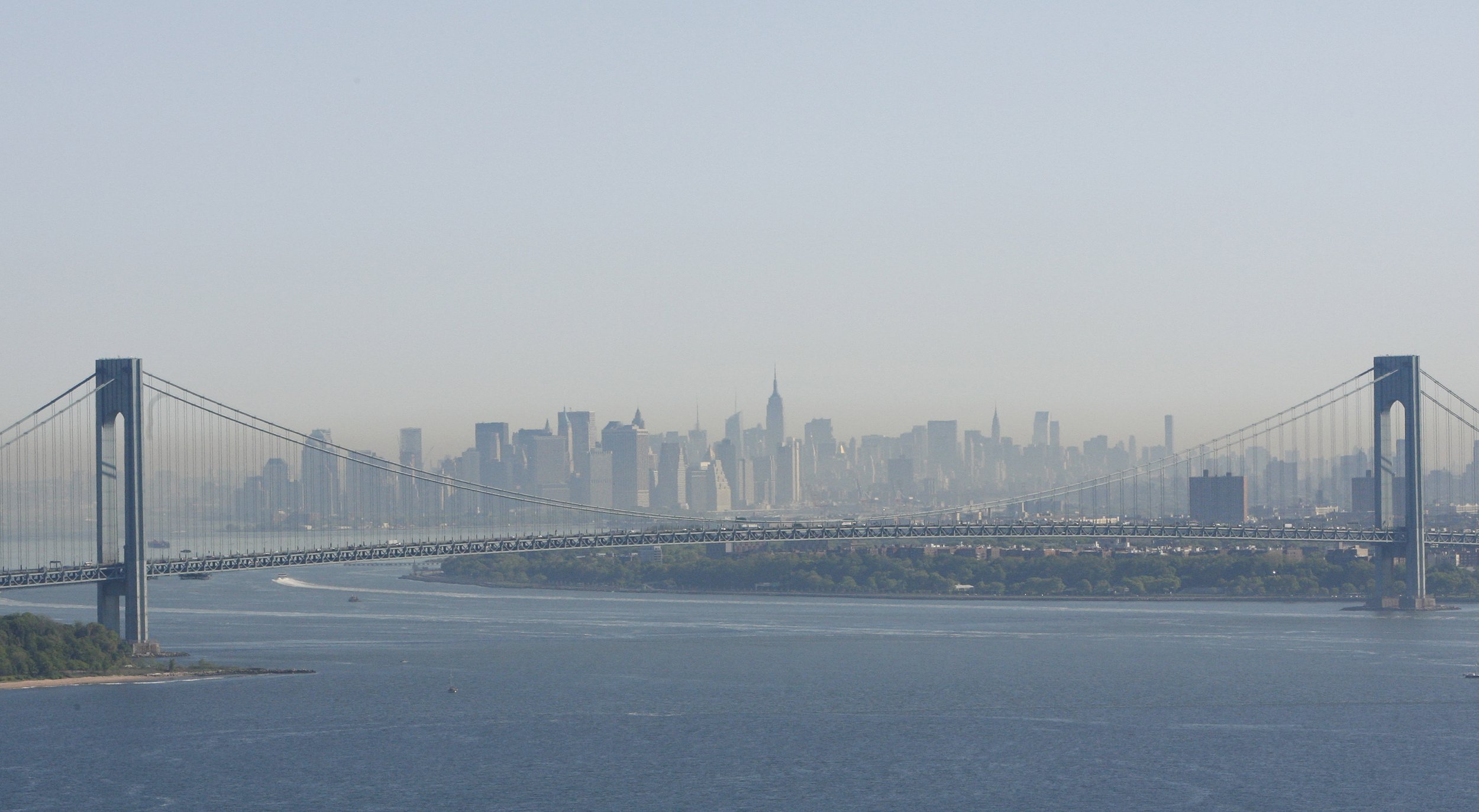 Holding signs that read "Eric Garner," "Mike Brown," and "Black Lives Matter," protesters blocked the Verrazano-Narrows Bridge which connects the boroughs of Brooklyn and Staten Island in New York City during morning rush hour.
The blocking of the bridge is the latest in a series of ongoing protests over the deaths of Eric Garner of Staten Island, NY, and Michael Brown of Ferguson, Mo., both of whom were killed by police over the summer. Adding to protesters' concerns over police brutality is the fact that both Garner and Brown were black, while the police officers who killed them were both white.
As of 2011, the most recent year for which official data are available, the Verrazano-Narrows Bridge has an average annual daily traffic of 182,676.
A police spokesman said the protest is ongoing and NYPD is in the midst of responding to it.