Protesters Demonstrate Against Putin, Rouhani at United Nations General Assembly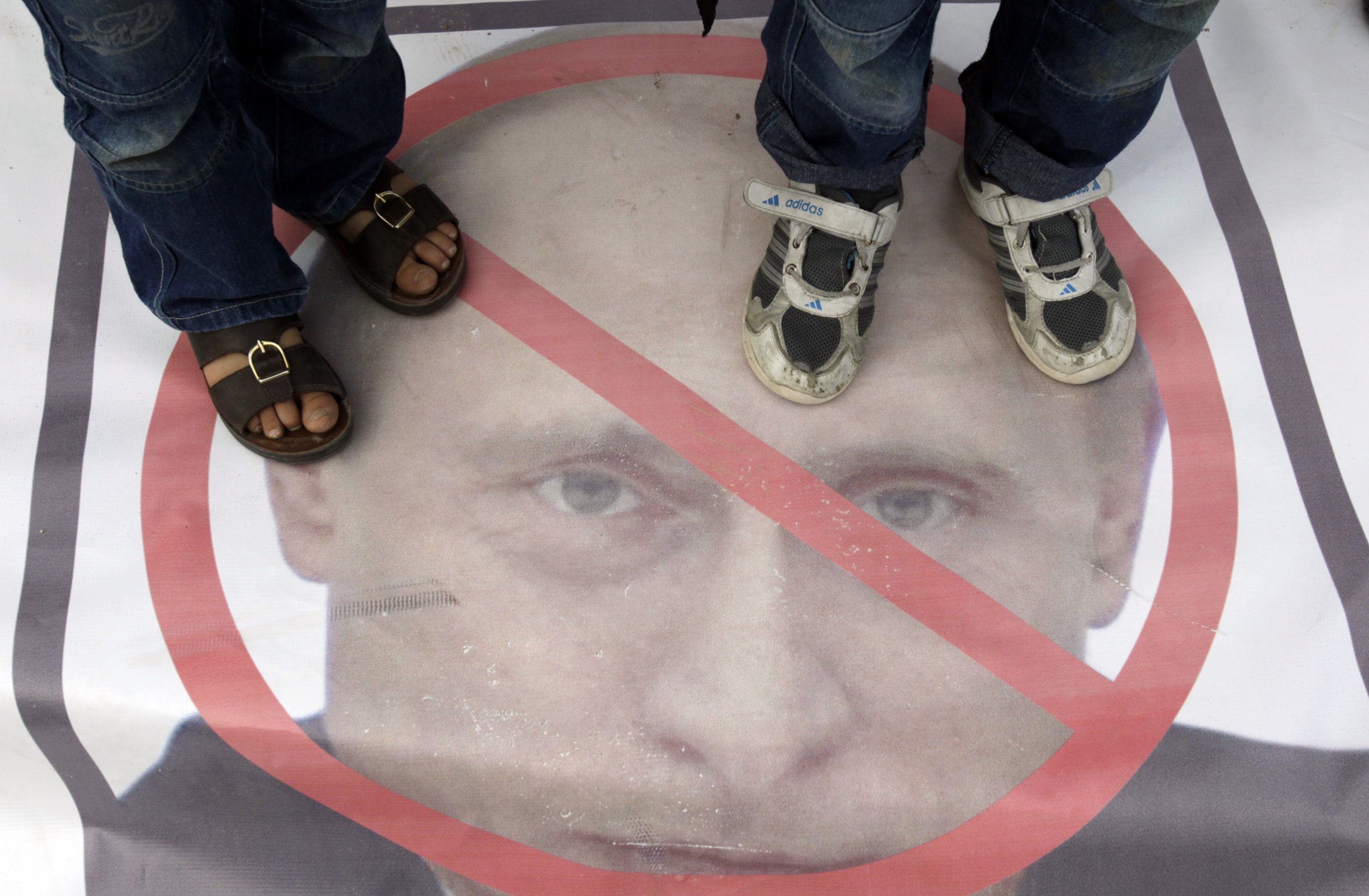 Protesters took to the United Nations on Monday morning to demontrate against Russian President Vladimir Putin and Iranian President Hassan Rouhani.
Anti-Putin protests have been ongoing for two days and were primarily organized by Ukrainian American organizations, though protesters of various nationalities participated in the event. Protesters expressed their frustration at Putin's influence on the war in Eastern Ukraine and the annexation of Crimea.
The group chanted "Free Crimea!" and "Russian army out of Ukraine!," according to Sarah Bellingham, who attended the event. Many of those in the crowd wore traditional Ukrainian clothing and carried Ukrainian flags.
The anti-Rouhani protesters took to the Dag Hammarskjöld Plaza to demonstrate against human rights violations. "Terrorist Rouhani, out of the U.N. now, now, now," the protesters chanted, according to Shahin Gobadi, spokesman of the People's Mojahedin Organization of Iran.
Somalians also participated in the protest outside the United Nations, calling for an end to war: