Protesters Denounce 'Spy Plane' Plan to Monitor St. Louis
Protesters in St. Louis, Missouri are outraged about a proposal to begin monitoring residents of the city with surveillance planes.
A demonstration at St. Louis City Hall on Thursday drew members of several groups including the Coalition Against Police Crimes and Repression, Privacy Watch St. Louis and the American Civil Liberties Union (ACLU).
The proposal was revealed at a city meeting Tuesday. It is described as a "three year trial" and includes plans for what some describe as "spy planes" to fly over the city for at least 40 hours per week while recording hi-resolution images of citizens.
Officials say the technology will enable them to track suspects more effectively after a crime is committed, but it is also capable of monitoring people who are behaving lawfully when no crime has been committed. Protesters believe it represents an unreasonable invasion of privacy and a violation of civil liberties.
One counterprotester wielding a bullhorn showed up at the rally, according to KTVI. The man said he supported police and believes that the proposed surveillance will increase safety and reduce crime in the area.
Persistent Surveillance Systems (PSS) has been trying to get the technology implemented in cities for some time, going so far as to offer a $6.6 million "safety grant" to one city. St. Louis has been under consideration to receive the "free" surveillance since at least June.
"Our goal is to help cities reduce major crime rates by twenty to thirty percent in the first year by solving otherwise unsolvable crime, by removing repeat offenders earlier in their career, but more importantly, deterring people from committing crime in the first place because they stand a much better chance of getting caught," PSS president Ross McNutt told KMOV in June.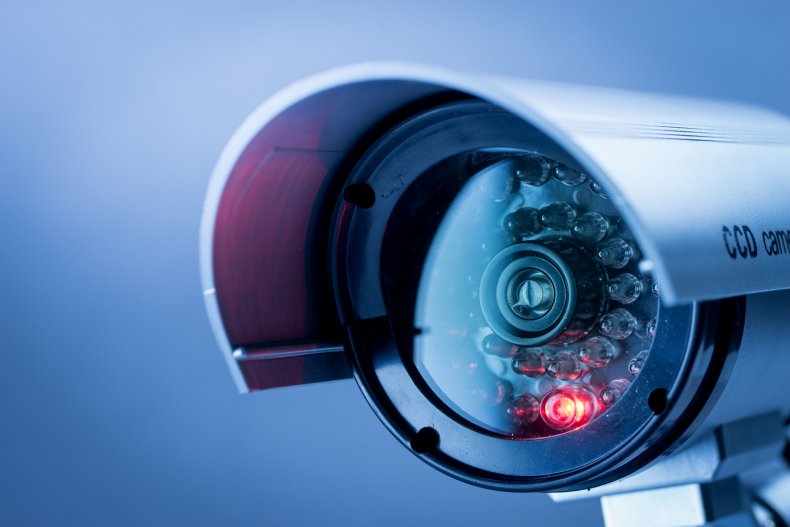 In 2016, the company conducted a pilot program in Baltimore that police in the city asked PSS to "not publicize." Some of the city's citizens were less than pleased when they discovered a surveillance plane looming over them.
"We want it to be very public," McNutt said. "Two-thirds of what we hope to do is deter crime in the first place, rather than having to solve it. I've witnessed 39 murders so far and to be honest I'd rather have avoided 39 murders."
Protest participant Privacy Watch St. Louis, which describes itself as "dedicated to ending over-surveillance by government and government/corporate partnerships," commented on the situation in a Monday Facebook post promoting the Thursday rally.
"The spyplane mass surveillance we've been warning about is advancing,with pubic meetings and pitches to public officials. This suspicionless tracking of everyone walking outside or driving in St. Louis must be stopped," the group said.
"The company, Persistent Surveillance Systems, and the St. Louis Metropolitan Police Department, as well as their federal agency partners, would have access to all movements with plane(s) taking high-resolution photos once per second, like a video, which they can press rewind on for as long as images are shot, meaning for an indefinite period. This could impact many at risk groups, in particular, and is potentially especially hazardous as political winds change and more people are targeted and more ferociously," it continued.