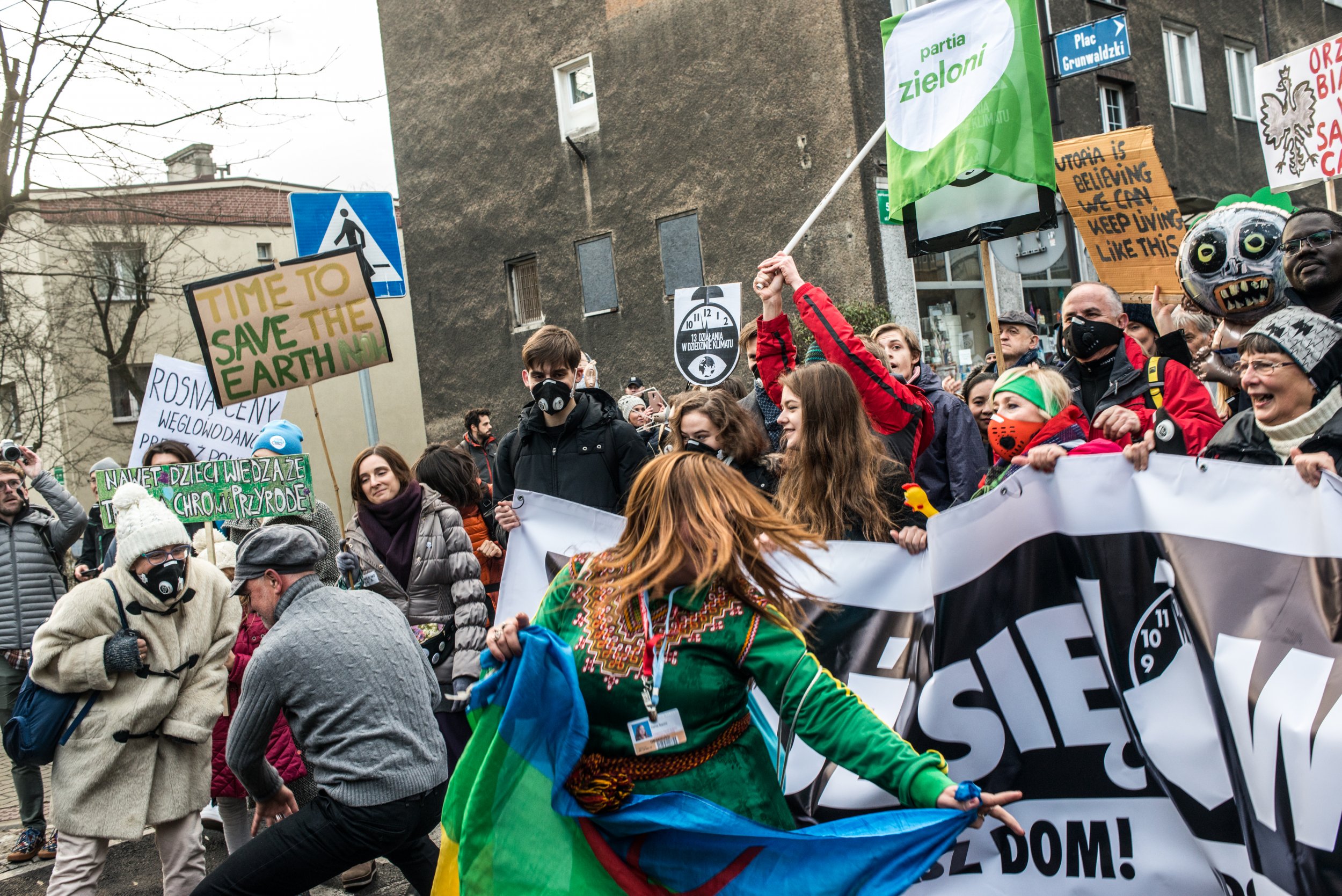 Demonstrators protesting the Trump administration's endorsement of fossil fuel extraction and resistance to cleaner energy forms disrupted a U.S.-sponsored event at the United Nations COP24 climate conference on Monday, Reuters reported.
Approximately 100 protesters, who chanted "keep it in the ground," interrupted the "U.S. Innovative Technologies Spur Economic Dynamism" panel by grabbing the microphone from a speaker.
None of the panelists, who were supporters of fossil fuels and nuclear power, mentioned climate change or global warming, according to The Guardian. Instead, they promoted "innovation and entrepreneurship" in developing forms of energy such as "clean coal" and nuclear power.
"I'm 19 years old and I'm pissed," Vic Barrett, a plaintiff in the Juliana vs. U.S. lawsuit, said. "I am currently suing my government for perpetuating the global climate change crisis ... Young people are at the forefront of leading solutions to address the climate crises and we won't back down."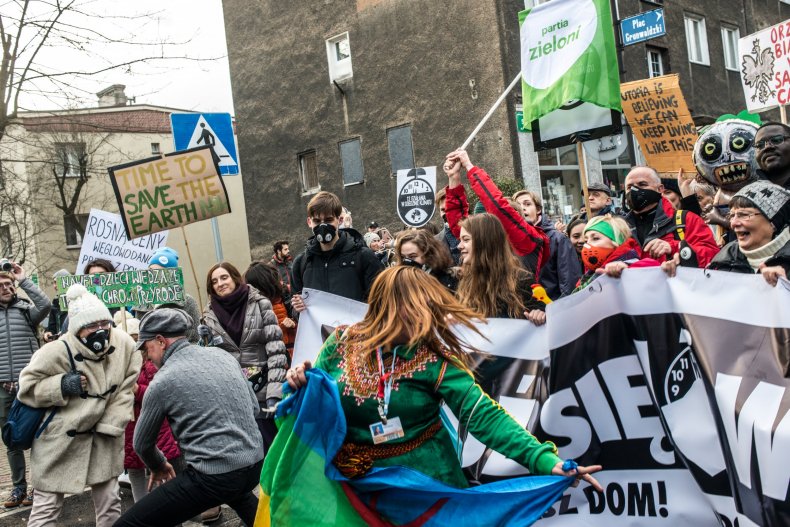 "We strongly believe that no country should have to sacrifice their economic prosperity or energy security in pursuit of environmental sustainability," said Trump adviser Wells Griffith, who spoke at the U.N. event, according to the Associated Press. "Alarmism should not silence realism ... This administration does not see the benefit of being part of an agreement which impedes U.S. economic growth and jobs."
Griffith's statements were similar to sentiments expressed by the president. When asked by CBS News in October about his views on climate change, Trump said he didn't want to spend "trillions and trillions of dollars" fighting climate change, and didn't want to sacrifice great quantities of jobs.
Vox reported that "increasing sustainability by using more renewable energy, curbing greenhouse gas emissions and becoming more energy-efficient would save the global economy $26 trillion by 2030," noting that fossil fuel industries were undergoing job losses while renewable energy fields were increasing employment.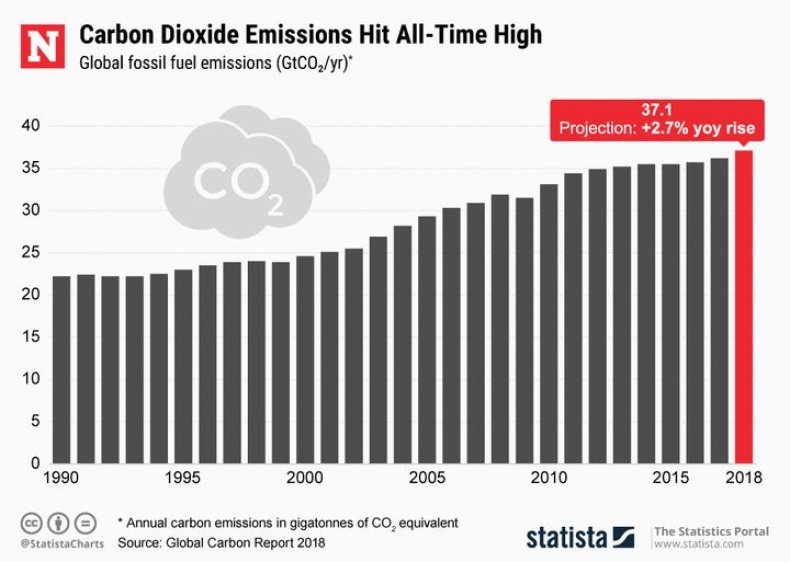 The demonstration came two days after the U.S. joined with Saudi Arabia, Russia and Kuwait to prevent the U.N.'s landmark report on climate change, which was published in October, from being incorporated into the talks taking place in Poland. The Intergovernmental Panel on Climate Change report warned in October ago that global governments were acting much too slowly to prevent temperatures from increasing more than 1.5 degrees Celsius above pre-industrial levels. The report detailed the damaging effects, including shifting weather patterns, sea level increases, droughts, floods and widespread poverty, that could occur if global temperatures increased beyond the 1.5 Celsius threshold.
Various figures in the Trump administration have challenged the scientific consensus on climate change. Former Environmental Protection Agency administrator Scott Pruitt made a number of false statements about climate change and questioned whether carbon dioxide was a central cause of global warming.
An Ipsos Mori survey from 2014 found that the U.S. public had the highest proportion of climate change deniers among the 20 countries surveyed, including global powers China, Germany and Great Britain.
The U.S. is the world's leading oil and gas producer.