Protesters Greet Trump With Giant Message Projected Onto Building In California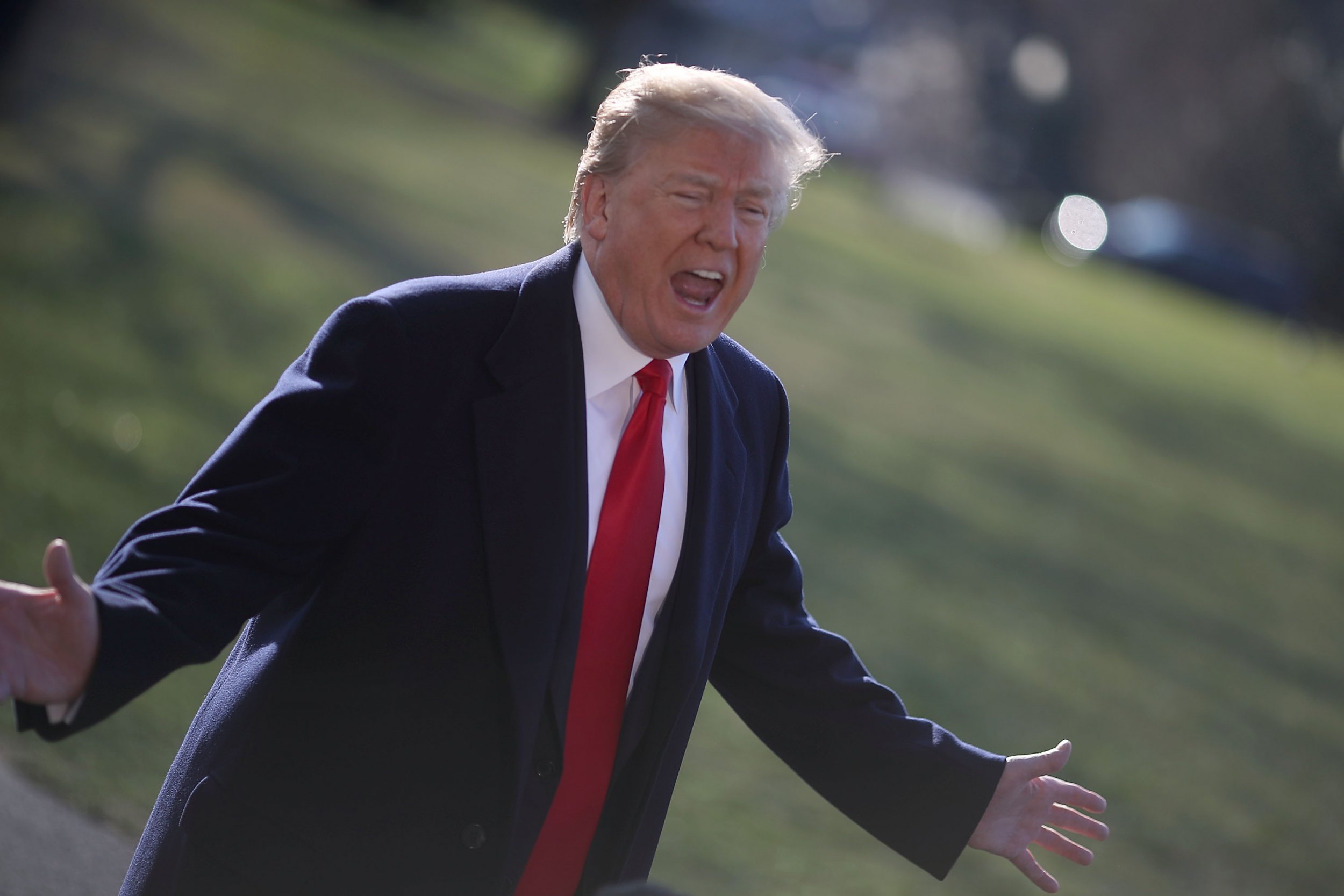 President Donald Trump had something of an awkward arrival in California on Tuesday, welcomed to the hotel he was staying at with a projected message on the building opposite, stating "oppose racism, oppose Trump."
The first visit to the Democrat stronghold for the president saw him greeted with mass protests, with hundreds of people gathering to oppose his visit—possibly one of the reasons he has steered clear of California since taking office, despite it being the most populous state in the country.
Crowds gathered outside the InterContinental Los Angeles Downtown Hotel, with the message to the president printed on the building opposite - Figueroa Tower.
The man responsible for the projected message, software engineer Tudor Popescu, 38, told the Los Angeles Times he had been protesting in Beverley Hills before coming to the hotel.
"It's a sad day to have Trump here," he told the newspaper. "But our spirit isn't broken."
The president took the opportunity of his visit to highlight what he said was the need for a wall on the U.S. southern border, claiming that the state was "begging us to build walls" during a visit to San Diego to look at prototypes.
"The state of California is begging us to build walls in certain areas," Trump said. "They won't tell you that, but we said no, we won't do it until we build the whole wall."
"There are certain areas where they are really wanting us to build a wall because people are complaining, people pouring in," Trump added.
His comments come despite California recently becoming a sanctuary state and its politicians speaking out on behalf of undocumented immigrants living in the state, as well as criticising the step-up in ICE raids.