Protesters Hoist Ukrainian Flag Atop Moscow Landmark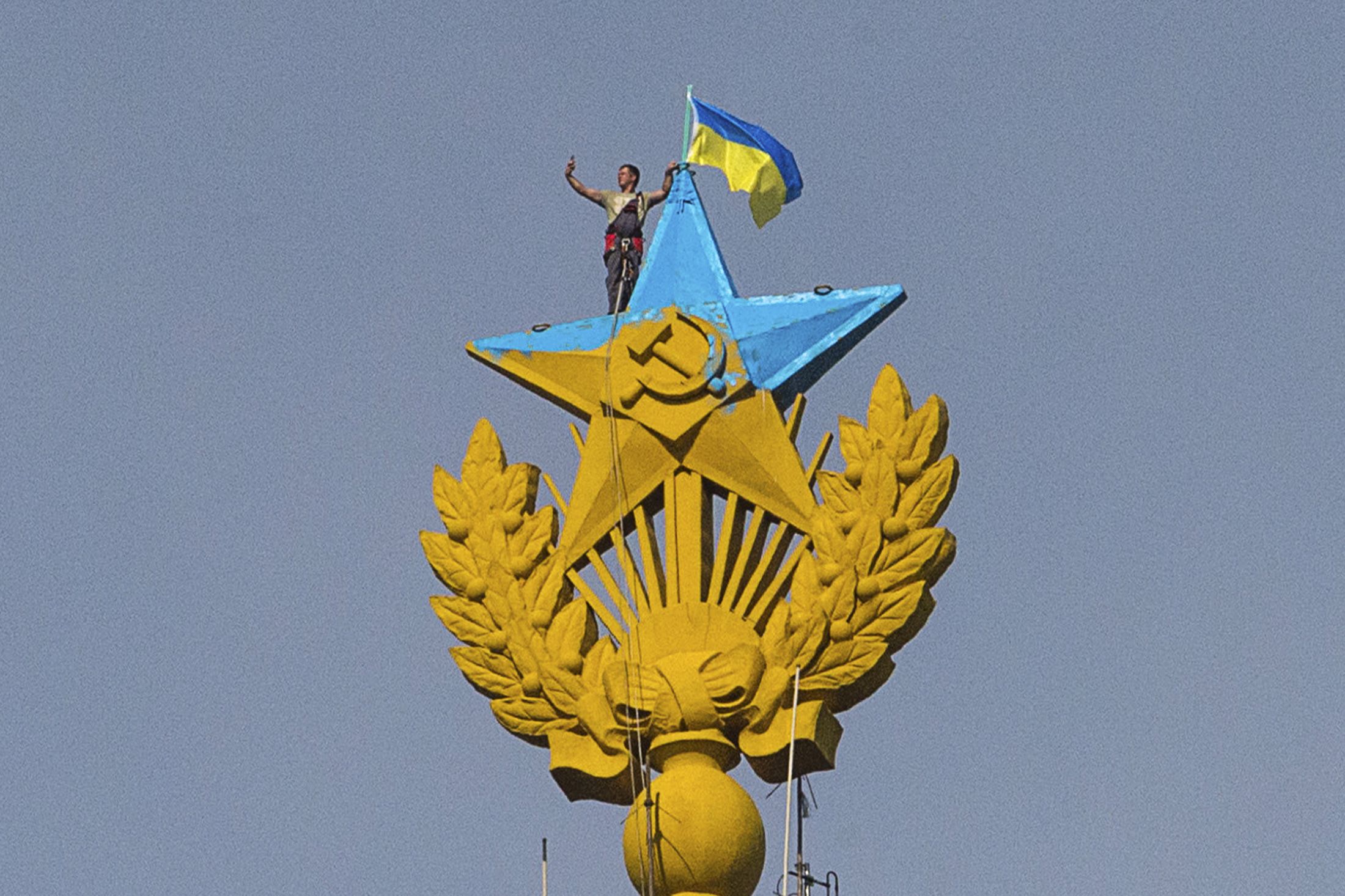 Protesters against Russia's support of separatists in Ukraine climbed a Stalin-era building in Moscow late on Tuesday night and painted its star-topped spire to resemble the Ukrainian flag.
The golden yellow Soviet star on the building's spire was partly painted blue and a Ukrainian flag was flown from a mast at the top. The star sits on top of the 577-foot tall Kotelnicheskaya Embankment building, one of Soviet dictator Joseph Stalin's "Seven Sisters" skyscrapers in the capital.
Two men and two women were arrested on vandalism charges the following day, The Telegraph reports. They face up to three years in prison if prosecuted and found guilty.
Britain's Channel 4 have a video of the protest.
"Clearly the star was supposed to be repainted in the colors of the Ukrainian flag," a law enforcement source told Russian news agency Interfax. The flag was removed and the star repainted in its original yellow by workers, but not before one of them took a selfie.
Fighting between Ukrainian government forces and pro-Russian rebels in eastern Ukraine has intensified this week, including fierce clashes in the town of Ilovaisk. Both sides are claiming control of the town of 16,000, the BBC reports.
Thirty-four were killed and 29 have been wounded in the Donetsk region in the past 24 hours alone, Ukrainian officials report. More than 2,000 have been killed and 344,000 displaced in four months of fighting in the region, Deutsche-Welle reports.