Protesters Storm H&M Stores In South Africa After The Release Of a Controversial Advertisement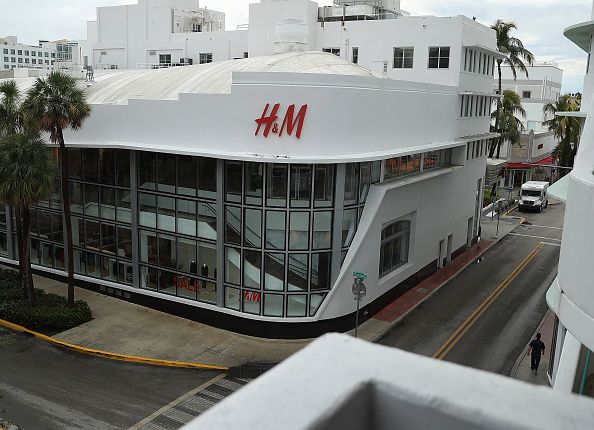 Protesters in South Africa who were outraged by the "racist" H&M advertisement stormed through the store on Saturday.
The Economic Freedom Fighters (EFF) protestors targeted six of the Swedish fashion groups stores in Johannesburg, South Africa, pushing down mannequins and tearing down racks of clothing, police told Reuters. Officers fired rubber bullets to disperse the protesters, the police added.
Protesters were wearing red and dancing and singing outside department stores. Some held signs that said "H&M say 'hello' to coolest monkeys" and "away with H&M racist tendencies".
H&M became the center of controversy an advertisement showing a black child model wearing a hoodie that said "coolest monkey in the jungle" was posted to the clothing chain's website.
Mbuyiseni Ndlozi, the spokesman for the EFF, said the protests against the company was justified after the release of the advertisement.
"We will never apologize for 'fighting against any usage of the color of our skin as a means' of our oppression, exclusion, humiliation, and denigration. #EFFProtest against H&M is not only the implementation of a historic duty; it is absolutely justified!"
H&M already issued an apology on Monday after the advertisement went viral on social media and was widely criticized.
"This image has now been removed from all H&M channels and we apologise to anyone this may have offended," the company said in a statement after social media uproar over the photo.
But, the apology was not enough. The singer The Weeknd ended his relationship with H&M over the offensive photo.
"Woke up this morning shocked and embarrassed by this photo. I'm deeply offended and will not be working with @hm anymore…" The Weeknd said on Twitter.