Protests And Violence Erupt Across India Amid Record-High Fuel Prices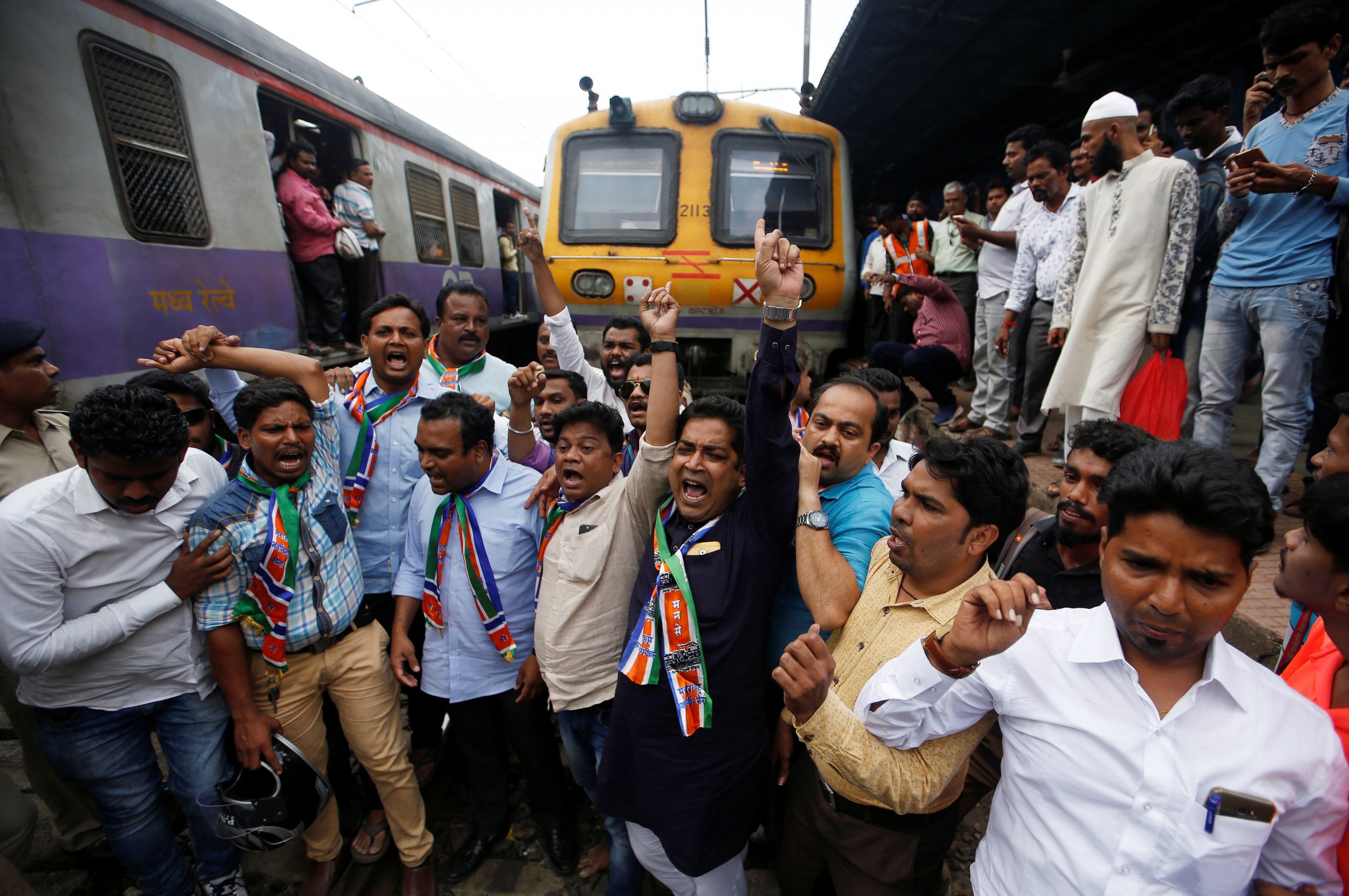 Protests and violence erupted across India on Monday over record-high fuel prices. Vehicles were vandalized and roads were blocked as opposition parties joined forces to show their anger with Prime Minister Narendra Modi's government.
"It's a mass protest of the common people. The prices of petrol, diesel and cooking gas are sky high, the rupee [currency] is on a nosedive and the government is in the lap of big corporates, so the people have to come out on the streets to raise their voice. The issue of price rise and big-ticket corruption catapulted Modi to power, now it's boomeranging against his government," Dipankar Bhattacharya, the leader of the Communist Party of India (Marxist-Leninist) Liberation, told Al Jazeera.
The protests caused several schools, businesses and government offices throughout the country to close. Around 100 members of the Indian National Congress party were arrested when train services were disrupted throughout the West Indian city of Mumbai, and protesters allegedly threw stones at buses in Pune.
"Drivers and conductors of the damaged buses told the police that MNS [Maharashtra Navnirman Sena] protesters damaged their buses. We are in the process of registering an offense in this regard," said Joint Commissioner of Police Shivaji Bodkhe, according to Indian broadcaster NDTV.
Some of the protests turned violent in the northern and central states of Bihar and Madhya Pradesh.
"The BJP [Bharatiya Janata Party] strongly believes that despite some momentary difficulties, the people of India do not support this protest," Ravi Shankar Prasad, the country's justice minister said, according to German broadcaster Deutsche Welle. He criticized the unrest, saying that "there is no role of government in fuel hikes, it is due to external factors."
Taxes on fuel are one of the government's biggest sources of income and have previously been lowered when international oil prices go up; however, Modi's government has yet to do so. Most Indian cities have seen a rise of gas prices to over 80 rupees ($1.10) per liter and Mumbai has seen prices go up to 88 rupees ($1.21) per liter. Meanwhile, India's capital city of New Delhi has seen a 14 percent rise in prices this year.
"Today the entire opposition is sitting together. All of us will work together to oust BJP. Narendra Modi is silent, he has not spoken a word on rising prices of fuel," said Rahul Gandhi, the leader of the India National Congress Party said.