Photos: Ferguson Is Boiling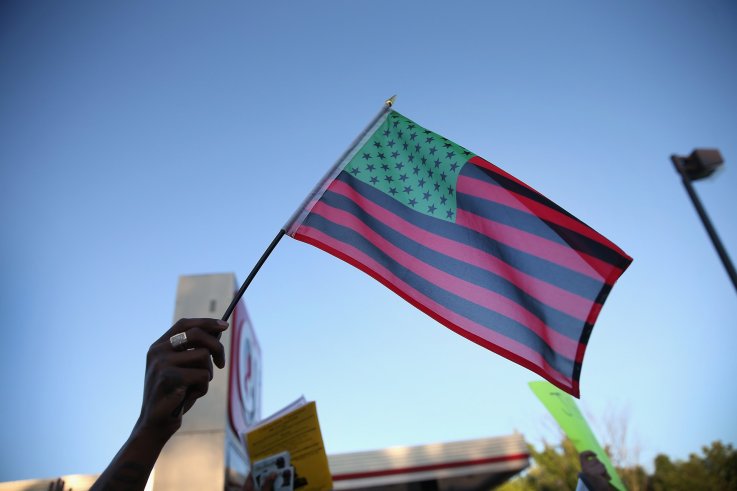 It's been five days since an as-yet-unnamed police officer shot and killed Michael Brown, 18, in Ferguson, Missouri. Protestors have taken to the streets every day since to express their grief and outrage at the killing of an unarmed black man by a white police officer, according to eyewitnesses.
Things still aren't quieting down. Early Wednesday morning, police shot another man who they said drew a gun near the site of the protests. The man was critically wounded. Police have arrested more than 50 since the shooting on Saturday.
Overnight, police fired tear gas into a line of protestors. Today's protests have been largely peaceful. Hacktivist collective Anonymous, meanwhile, threatened to reveal personal information about Ferguson Police Chief Thomas Jackson's family members unless Jackson released the name of the officer who shot Brown. Anonymous eventually cowed to pressure and backed down, but Thomas said he won't release the officer's name on account of threats the officer has received online.