Protests Hit Netherlands in Wake of Paris Attack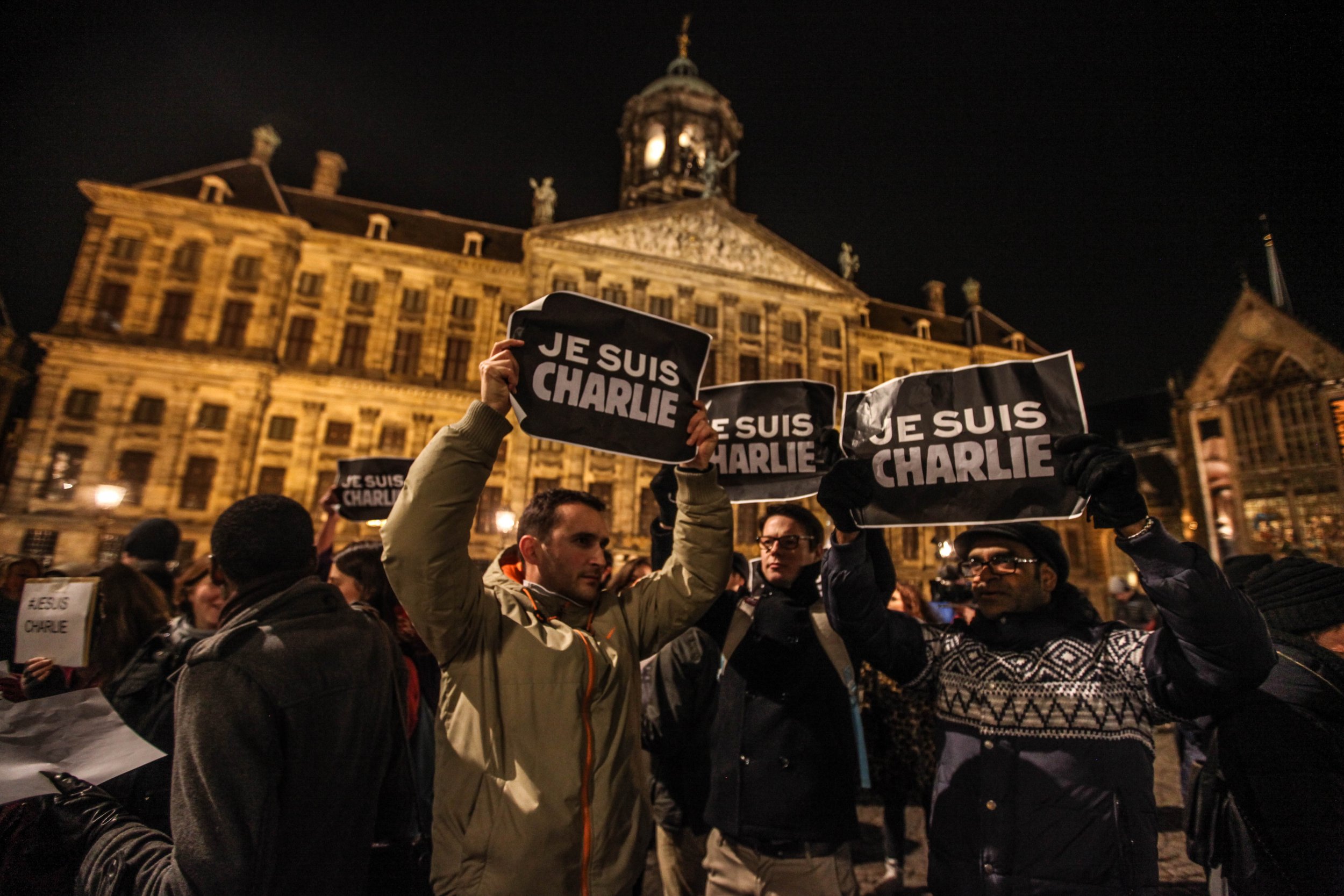 Fabien Gruau heard about the shooting via a French news app; it quickly sent him into shock. The native Parisian knew one of the victims, cartoonist Tignous, and had met him at different festivals and events in France.
"He was just an artist," said Gruau, holding a homemade sign that read "Je suis Charlie! Liberté d'EXPRESSION!" in Dam Square on Wednesday night. "A really clever guy. Really brilliant. It's just very sad."
Gruau was the first to arrive at the square Wednesday night, but he was quickly joined by as many as 100 others, many of them holding Je suis Charlie signs in a show of solidarity with the victims of the day's massacre.
"No one should be killed for what you wrote or drew," said Nicola Chadwick, a British and Dutch blogger and journalist. "It's absolutely appalling. There are no other words for it."
Both Chadwick and Gruau said they worried about a backlash against the Muslim community, noting the anti-Islam fervor that has grown stronger in the Netherlands in recent months, with the surge of immigrants fleeing war-torn Syria. Geert Wilders, founder and leader of the anti-Islam Freedom Party in the Netherlands, tweeted "When will it finally get through to [Holland Prime Minister Mark] Rutte and other Western leaders: this is war."
The Netherlands is no stranger to attacks like the one that occurred in Paris on Wednesday. In 2004, filmmaker Theo Van Gogh was murdered in the street after working with Ayaan Hirsi Ali to produce the film Submission, which criticized the treatment of women in Islam.