Protesters Outraged as Minneapolis Police Officers Who Killed Thurman Blevins Face No Charges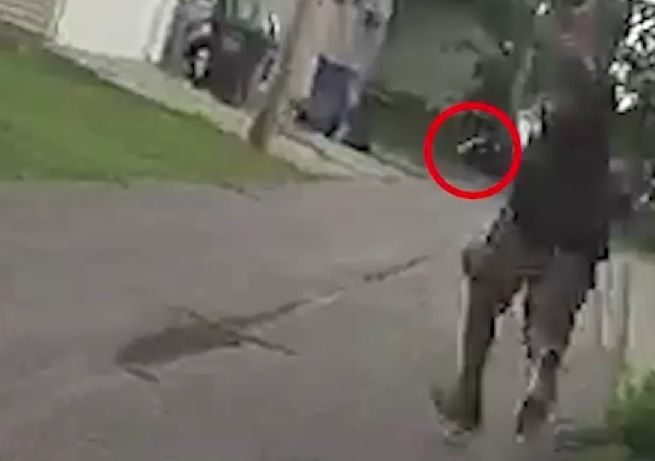 Two Minneapolis police officers who fatally shot an armed suspect following a chase through the streets will not face criminal charges, a decision that was met with outrage from family and friends of the victim.
Hennepin County Attorney Mike Freeman told a news conference that officers Justin Schmidt and Ryan Kelly were authorized to fire at 31-year-old Thurman Blevins after he pulled out a gun and aimed it toward the pair during the pursuit on June 23.
The announcement was met with outcry from community activists and members of Blevins's family, who interrupted the conference and forced Freeman to abruptly walk out.
"We want the officers arrested in the next 48 hours, or there will be further consequences," Blevins's cousin, Sydnee Brown, said after taking Freeman's place at the podium stand, reported KSTP.
Newsweek subscription offers >
"I don't want the media and the world to think that we're angry. We're not angry. We're more so disgusted."
Blevins was killed after refusing to respond to police ordering him to stop and put his hands up. Police were responding to a 911 call reporting an apparently drunken man firing a handgun.
Bodycam footage released by the police following demands from the local community showed officers Schmidt and Kelly pulling up beside Blevins as he sat on a corner talking to a woman with a baby in a stroller.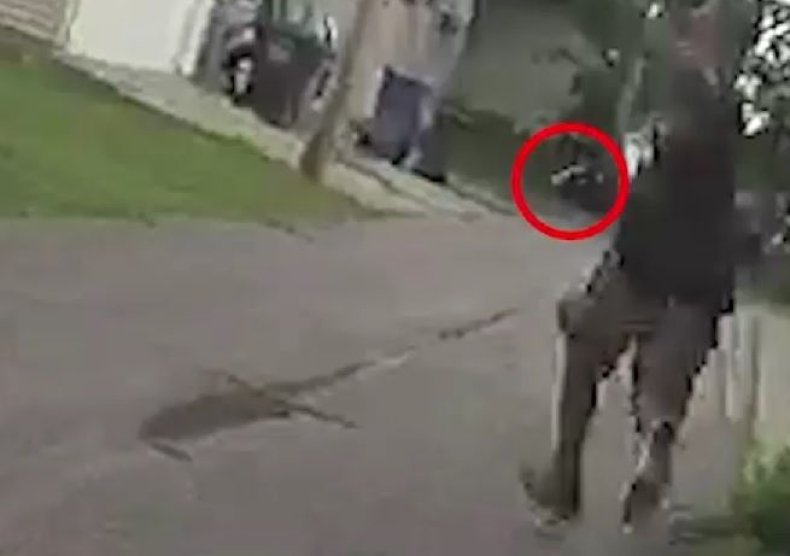 Newsweek subscription offers >
After officers noticed he had a gun, Blevins ignored Schmidt's warning to "put your fucking hands up now!" and ran away. Both officers then chased the 31-year-old through the streets for around 30 seconds before they fired at him a total of 14 times.
During the chase, officers repeatedly warned Blevins to stop running. When Blevins asked why he was being chased, Schmidt responded: "You got a gun, motherfucker!"
After being shot by the officers, a firearm that was later found to have Blevins's fingerprints and DNA was seen next to the 31-year-old's body. According to analysis of the crime scene released by Hennepin County, one bullet had also been fired from Blevins's gun.
"When Mr Blevins fled from the officers with a loaded handgun, refused to follow their commands for him to stop and show his hands and then took the gun out of his pocket and turned toward the officers, Mr. Blevins represented a danger to the lives of Officer Schmidt and Officer Kelly," Freeman said.
"Their decision to use deadly force against Mr. Blevins under those circumstances was authorized by Minnesota Stat. § 609.066, and as such there is no basis to issue criminal charges against either officer."
After the news conference was cut short by the protest, Freeman and Hennepin County posted all statements and evidence for the decision online for transparency.
In addition to the officer's bodycam footage, the National Center for Audio and Video Forensics released a slowed down version of the clip and placed a red circle over the top to show the moment Blevins aimed his gun toward the officers.
The Minneapolis police union also defended the officers' decision to shoot.
"Police officers never want to be forced to fire their weapons, sadly, Mr Blevins gave them no other option," said Bob Kroll, the president of the union.
"Blevins was shooting a gun in a residential area; he resisted officers, fled, pointed a gun at them and fired."
Protesters Outraged as Minneapolis Police Officers Who Killed Thurman Blevins Face No Charges | U.S.