Alt-Right Rally to Protest Celebrities 'Joking' About Violence Against Trump Draws Small Crowd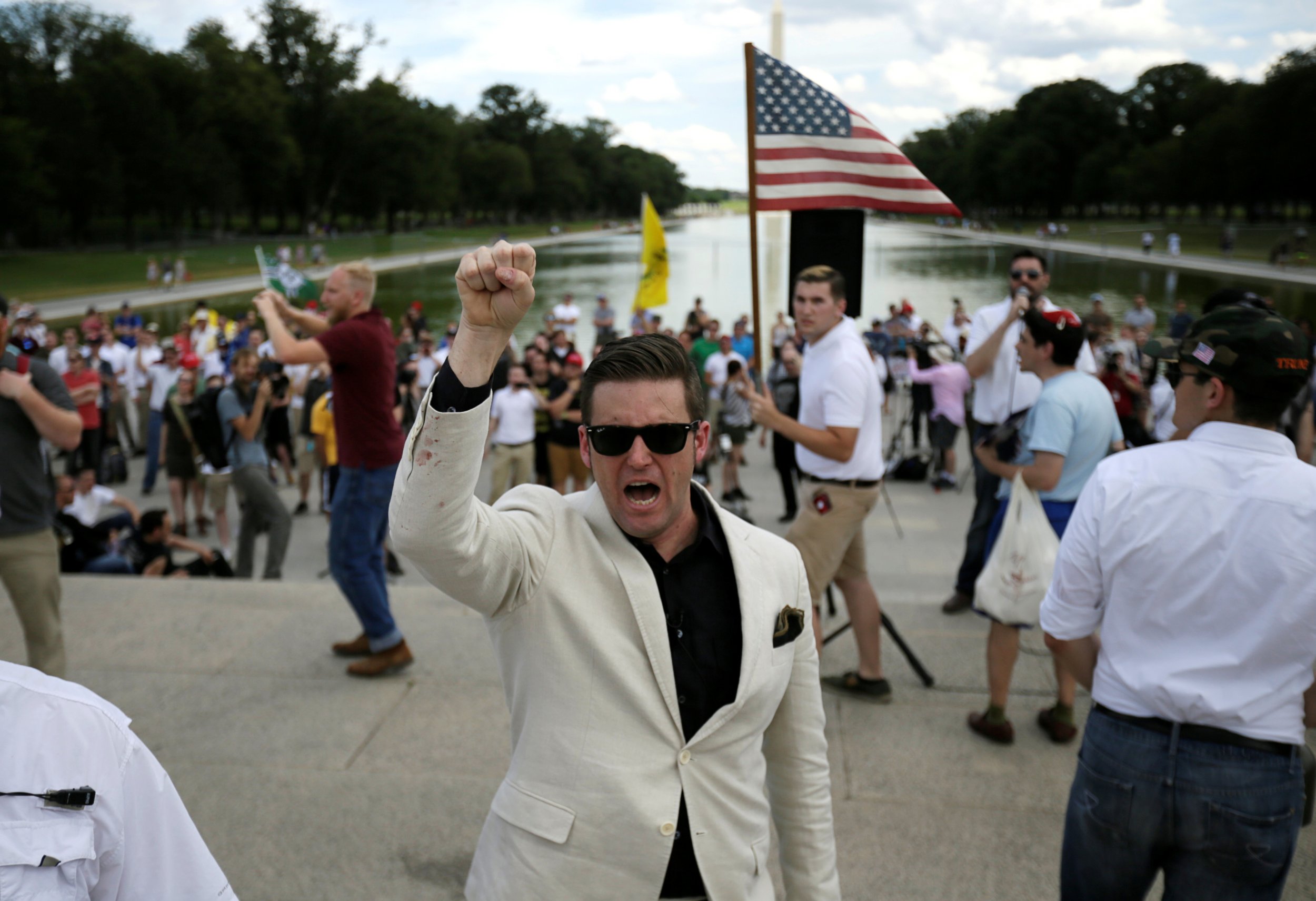 Two rallies protesting 'jokes' about violence against Donald Trump failed to attract more than one hundred people.
The two different rallies, held in Washington D.C., were also attended by a number of counter-protesters, who almost outnumbered the original protesters, Reuters reported.
The demonstrations follow several instances of celebrities alluding the president should be assassinated, the first one coming from comedian Kathy Griffin, who shared a spoof picture of herself holding Trump's decapitated, and was subsequently fired from CNN's New Year's Eve show.
Following a backlash over the picture, Griffin apologized, stating in comments carried by ABC: "I sincerely apologize."
"I went way too far. The image is too disturbing. I understand how it offends people," she added.
The picture she shared was not taken as a joke by the Secret Service, who tweeted after the incident: "Threats made against ‪@SecretService protectees receive the highest priority of all of our investigations. ‪#ProtectionNeverRests."
"On it! ‪@SecretService has a robust protective intelligence division that monitors open source reporting & social media to evaluate threats," the Secret Service added.
The second such comment from a celebrity came from actor Johnny Depp, who appeared at the U.K's Glastonbury festival and joked: "When was the last time an actor assassinated a President?"
He later issued an apology, exclusively telling People magazine: "I apologize for the bad joke I attempted last night in poor taste about President Trump."
He added: "It did not come out as intended, and I intended no malice. I was only trying to amuse, not to harm anyone."
On Sunday, protesters in D.C. chanted "unite the right," as they gathered to listen to speakers such as white nationalist Richard Spencer, whose speech drew around 100 people.
Alt-right activist Jack Posobiec, who attended the rallies, told Reuters: "We're here for peace." He added that such suggestions of violence from celebrities such as Griffin and Depp demonstrated violence against the left was being "normalized."
"It needs to stop," he added.