As Protests Take Place Across America, Senate Holds Review of FBI Russia Investigation
The Senate Judiciary Committee hosted on Wednesday the first public hearing into "Crossfire Hurricane," the internal name for the FBI investigation into Russia's ties to the Donald Trump campaign and interference in the 2016 presidential election.
Former Deputy Attorney General Rod Rosenstein, who testified as the first witness, defended his handling of the "investigation of Russian election influence schemes" as "one of the most important matters" during his time at the Justice Department, as well as his appointment of special counsel Robert Mueller.
"I was concerned the public would not have the confidence in the investigation and that the acting FBI director was not the right person to lead it," Rosenstein said. "I decided appointment of special counsel was the best way to...promote public confidence in the conclusions."
Crossfire Hurricane was launched by the FBI in July 2016, and Mueller's report later concluded there was no criminal conspiracy by the Donald Trump campaign or coordination by its staff with the Russian government to influence the election.
Rosenstein also senators that based on what he knows now, he would not have signed the surveillance warrant renewal for former Trump campaign aide Carter Page.
Senate Judiciary Committee Chairman Lindsey Graham said the panel's review would focus on revealing abuses of the Foreign Intelligence Surveillance Act. He is seeking testimony from former FBI Director James Comey, former FBI Deputy Director Andrew McCabe, former Director of National Intelligence James Clapper, former CIA Director John Brennan and former Deputy Attorney General Sally Yates.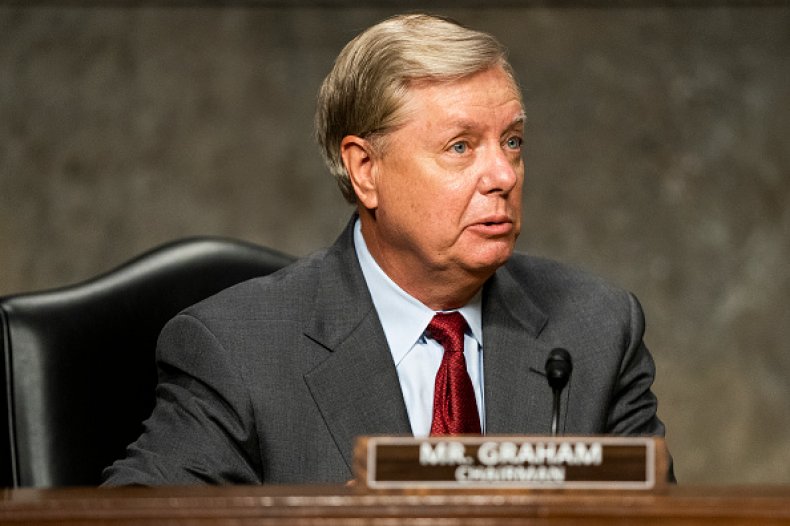 Still, Graham went ahead with the Wednesday session, which had been scheduled before the numerous protests across the nation in the wake of George Floyd's death in Minneapolis police custody.
The protests surrounding Floyd's death, police brutality and racism in the U.S., as well as the response from local, state and federal police forces, have called into question the use of tear gas and rubber bullets on demonstrators.
Graham announced on May 29 that his committee would hold a hearing on police use of force later this month.
"I have just spoken with Senator Feinstein, the Ranking Member on the Senate Judiciary Committee, about the horrific death of George Floyd while in police custody in Minneapolis. Both of us are appalled at what we saw and believe it is important to have a hearing as soon as possible as to how to combat this outrage," he said in a statement.
"The Committee intends to call a wide variety of witnesses on the topics of better policing, addressing racial discrimination regarding the use of force, as well as building stronger bonds between communities and police," Graham added.
Newsweek reached out to Graham for comment but did not hear back before publication.