Proud Boys Rally Outside California Church Defying COVID Restrictions
Members of the far-right group Proud Boys on Sunday were seen among those showing support for a California church which has refused to close amid the COVID-19 pandemic.
Protests and counter-protests took place outside the Destiny Church in Rocklin around the church's continuing defiance of public health orders by hosting services indoors, something they have been doing for several months, even as cases of the virus continue to spiral out of control.
On one side were people holding Black Lives Matter and Trans Pride flags, while on the other side were members of the Proud Boys and Donald Trump supporters who had come out to defend the church.
There were reports on social media of some disturbances as a result of the opposing group's demonstrations, including a video posted on social media allegedly showing one man setting fire to a Black Lives Matter flag.
There were also reports on social media of police officers not acting as Proud Boys started "throwing things across street" at the protesters and one demonstrator allegedly being assaulted in front of police.
Rocklin Police confirmed there were no arrests at the protests.
"There were some skirmishes and a great deal of people in the crowd," Lieutenant Scott Horrillo said in a statement to Newsweek. "The crowd was asked that if they felt they were a victim or witness to a crime to call or visit the Rocklin Police Department."
Writing on Twitter, Destiny Church said: "Our volunteer security team asked both sides to stay on the sidewalk, and continued to encourage safety, peace, and order during the event that took place in front of our property. We did not ask, endorse, or encourage any group to attend and protest.
"Our desire is to promote and empower people into the fullness of God's purpose and image. We love people, and at the same time call them to live a life that God has created for them."
The protests also took place as Destiny Church Lead Pastor Greg Fairrington is accused of making homophobic and hateful comments.
"What he's preaching is not of God," Damion Saunders, of Black Lives Matter Placer County, said about Fairrington, via CBS 13. "I've grown up in a church and what he's preaching is not of God."
Fairrington denied the allegations against him.
"I don't know if he watches my messages, but I don't do that," he said. "I don't spew hate. We are a bible believing church and so we believe in God's original intent—a man and woman in marriage," Fairrington added. "You say that's hate? I don't believe that's hate, I believe that's the bible."
The pastor again defended the decision to continue hosting indoor events at the church, which they have been doing amid the pandemic since May, claiming they check temperatures at the doors and that there is room for social distancing.
"We are not a super spreader. That is just not who we are," he said. "We do things in a safe way, but we also exercise our first amendment rights so people can come and worship."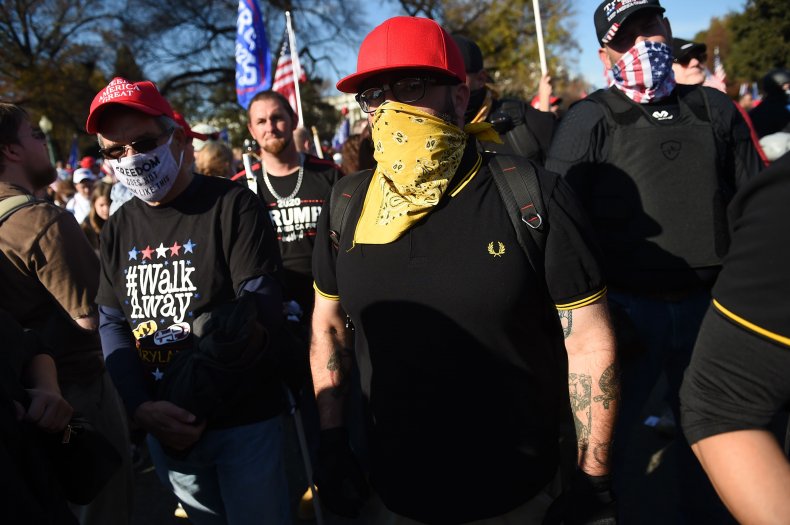 Update 12/22/20: This article was updated with a statement from Rocklin Police.