Three more people who allegedly played a part in the brawl between members of the chauvinistic group "The Proud Boys" and Antiifa were arrested on Monday and awaiting arraignment in Manhattan's Criminal Court, authorities confirmed.
Irvin Antillon, 41, of New York City, Douglas Lennan, 40, of Northport, New York, and Maxwell Hare, 26, of Harrisburg, Pennsylvania—were booked for the October 12 melee that erupted on the posh blocks of Manhattan's Upper East Side.
So far, it's unclear if the three arrested have leanings to either far left or right faction.
The violent fights flared up after a two-hour speech given by Proud Boys founder and "Rebel of the Right" Gavin McInnes at the Metropolitan Republican Club paying homage to Otoya Yamaguchi's televised sword goring assassination of Japanese Socialist Party leader Inejiro Asanuma.
"This Lecture will discuss historical context and offer perspective on the environment that surrounded Otoya Yamaguchi in 1960's Japan," according to an invite posted online.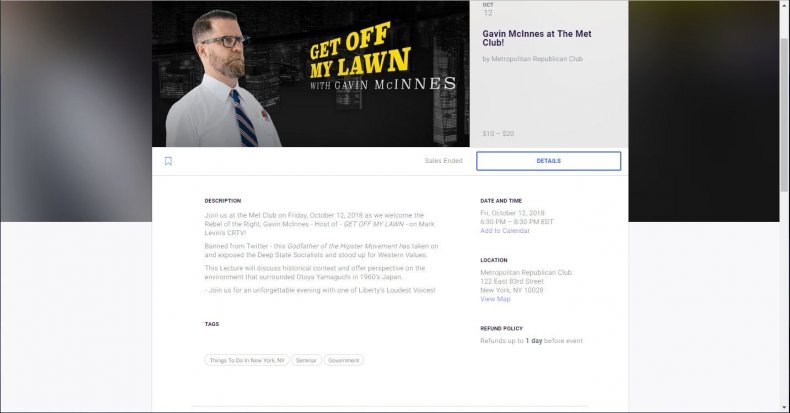 McInnes was spotted afterward provoking the tinderbox around him by raising into the air a plastic sword, before ducking into the shotgun seat of a car.
The Proud Boy arrests come after John Kinsman, 39, of New Jersey, was slapped over the weekend with riot as well as weapons and assault charges. And Greg Young, 38, was arraigned on Friday afternoon for assault charges and released without bail.
New York Police Department (NYPD) has now arrested five of the nine Proud Boys it is still pursuing.
There are still two unmasked members of the far-left group antifascist, who adopt the portmanteau antifa.
One of the attendees who was inside New York City's Metropolitan Republican Club for McInnes's speech, told Newsweek that he was ambushed afterward and lucky to be alive after masked members of the far-left antifa group allegedly pummeled him.
"They tried to kill me," Paul Miller recounted two days after he said he was overpowered by a mob of protesters belonging to the anti-fascist group.
"These were terrorists," Miller, an independent journalist, told Newsweek. "They were out there for the only purpose: to hurt people."
Miller, according to a police source, was outnumbered by approximately 10 people at around 8:30 p.m. on Third Avenue and East 84th Street in Manhattan, where he was threatened and robbed of his backpack.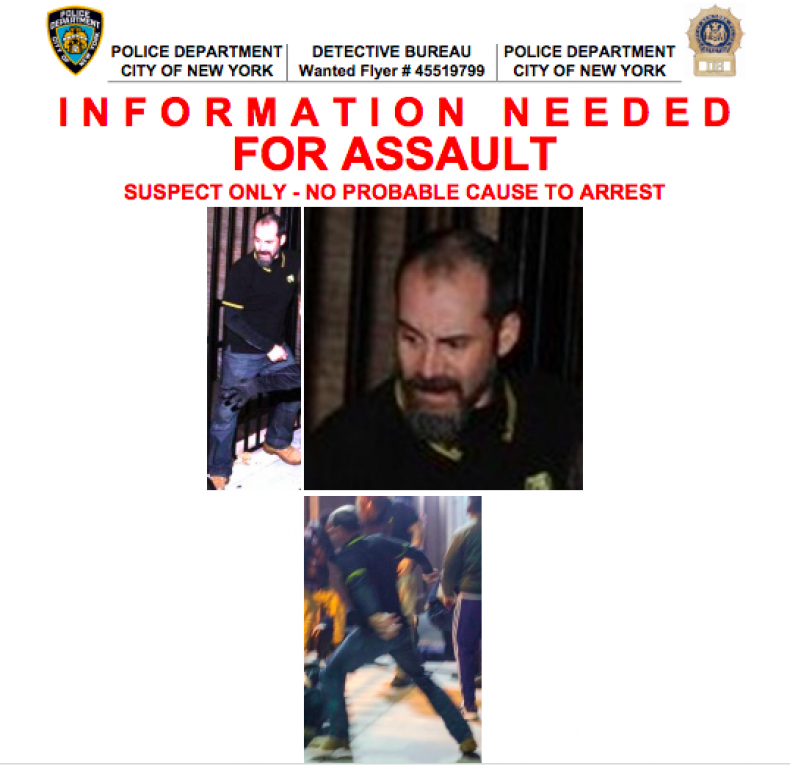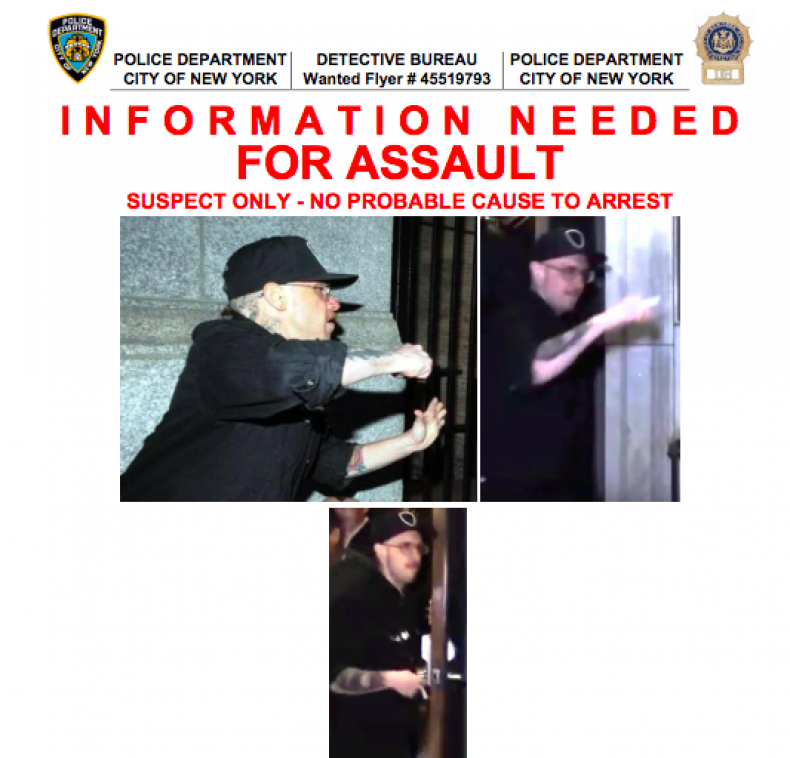 Police later confirmed there were three incidents in total that spilled onto the streets following the speech.
Photojournalist Sandi Bachom spoke to Newsweek the morning after she caught much of the fighting on camera.
As some of the counterprotesters waited on attendees of McInnes's speech—some believed to be Antifa faithful, Bachom witnessed NYPD officers escort Proud Boys members out of the club located on East 83rd Street near Lexington Avenue.
A couple antifa members were witnessed knocking a red "Make America Great Again" hat off the head of a Proud Boys member, (in what is known colloquially as "scalping") and that enraged Proud Boys members to, as Bachom put it, start "beating the shit out of them."
"It flashed me back to Charlottesville because of the intensity of this random violence that was so upsetting to all of us who were they," Bachom said, explaining how she was one of the wounded who attended the "Unite the Right" rally last year in Charlottesville, Virginia, in which Heather Hayer, 32, died after James Alex Fields Jr. allegedly drove his Dodge Challenger into a swath of counter-protesters.
"If the cops hadn't pulled up, they probably would have just kept going and killed them," Bachom said.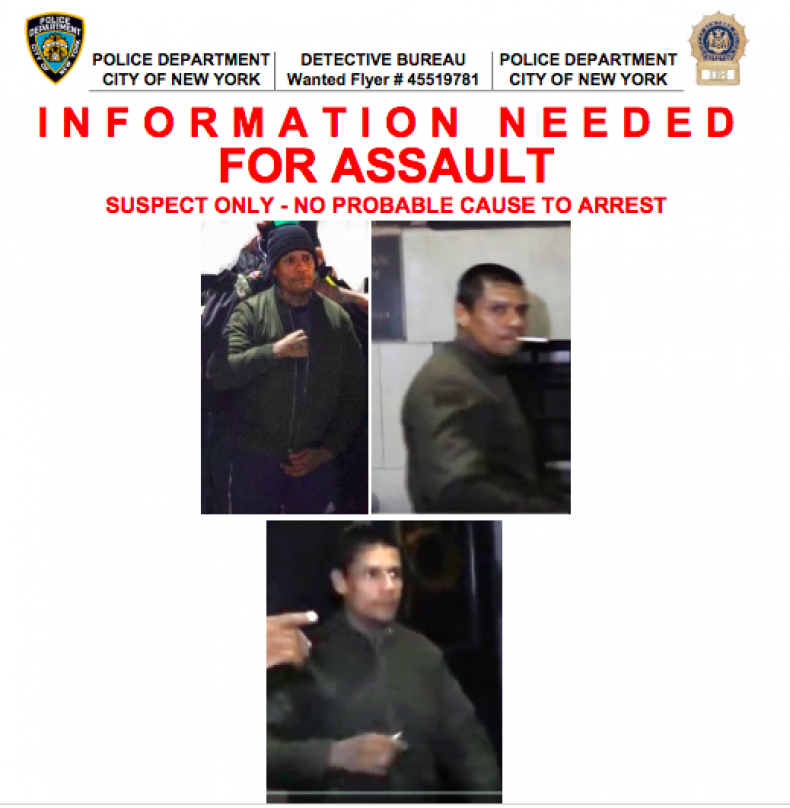 Before the announcement of the arrested Proud Boys, the NYPD reported Caleb Perkins, 35, and Finbarr Slonim, 20, both from Manhattan were caught and charged with petit larceny, recklessly causing physical injury and resisting arrest.
Kai Russo, 20, of Brooklyn, was also hit with petit larceny and recklessly causing physical injury charges.
Various clips of video capturing the melee and its aftermath circulated online, showing some Proud Boys donning their signature black polos while descending the stairs of the Metropolitan Republican Club.
A statement from the club confirmed that McInnes's speech that evening was "at times politically incorrect and a bit edgy" but was "certainly not inciting violence."
Earlier in the day before the bloody skirmishes, the club reported to the police an act of criminal mischief and vandalism when the doors to the institution were tagged with anarchy symbols, its locks glued and two windows shattered by an apparent hand-tossed mortar.
Upon arriving at the location, police discovered a note promising more violence as reprisal for McInnes's speech.
The note, according to the club's release, read, "Our attack is merely the beginning."
Newsweek's Ramsey Touchberry contributed to this report.