Former Proud Boys Lawyer Suspended by Texas Bar After Series of Alleged Threats, Slurs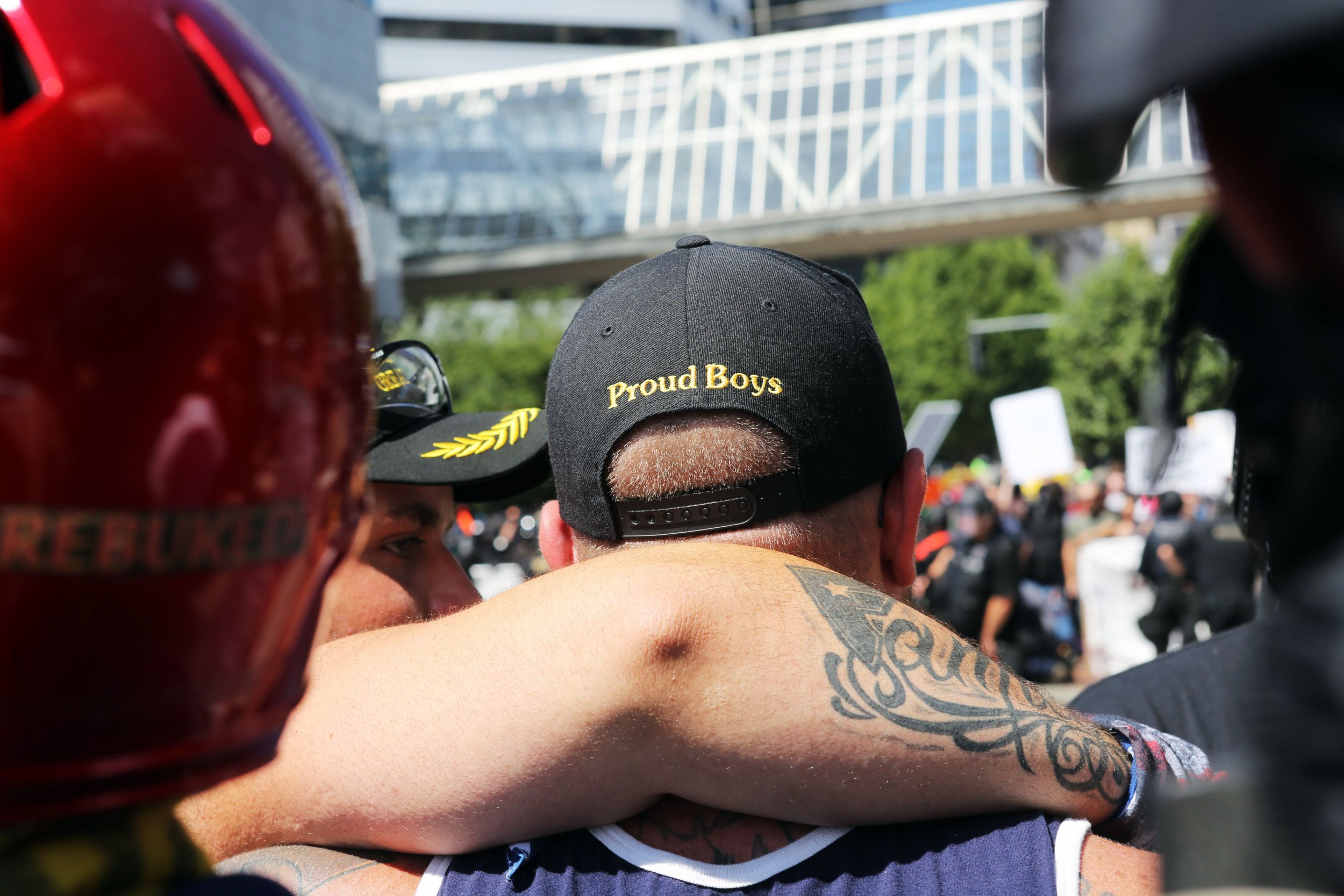 A lawyer who represented the far-right Proud Boys group has been temporarily suspended from legal practice in Texas, HuffPost reported on Thursday.
Jason Lee Van Dyke, who allegedly threatened to kill a man he was suing, has been suspended for three months. He will be placed on probation for nine additional months, contingent on his compliance with restrictions levied by the state bar.
To resume his legal practice, he must pay a $7,500 fine and "seek mental health treatment," the article said, citing files from the state bar.
Texas Bar Public Information Director Amy Starnes confirmed to Newsweek that Van Dyke has been suspended.
The suspension is the latest development in a series of legal cases he is involved in. While at Michigan State University in 2000, he was suspended after an arrest for "domestic violence, possession of a banned weapon and firearm safety violations," according to the Southern Poverty Law Center.
The far-right figure, who the SPLC describes as "a known neo-Confederate," sent a death threat to a Twitter user in 2014.
He posted a picture of noose along with the caption "Look good and hard at this picture you f***ing n****r. It's where I am going to put your neck."
In 2017, Van Dyke sued an anti-fascist activist and journalist for calling the Proud Boys "neo-Nazis."
Last year, he was arrested for filing a fake police report.
Van Dyke, who briefly led the Proud Boys, did not immediately respond to Newsweek when texted and contacted at email addresses he has previously used.
HuffPost has regularly documented Van Dyke's behavior. The outlet reported that the state bar had said in November 2017 it was aware of the lawyer's previous threats.
Reporter Jessica Schulberg tweeted on Thursday that "it's insane that it took this long for the TX bar to suspend Van Dyke, who has a well-documented history of being racist and violent. More here on how being a white nationalist isn't really disqualifying in the legal community."
The Proud Boys regularly denounce allegations of racism and that they are connected to the alt-right. They promote themselves as a "western chauvinist" organization pushing back against "political correctness."
Despite these claims, the SPLC wrote that "their disavowals of bigotry are belied by their actions: rank-and-file Proud Boys and leaders regularly spout white nationalist memes and maintain affiliations with known extremists."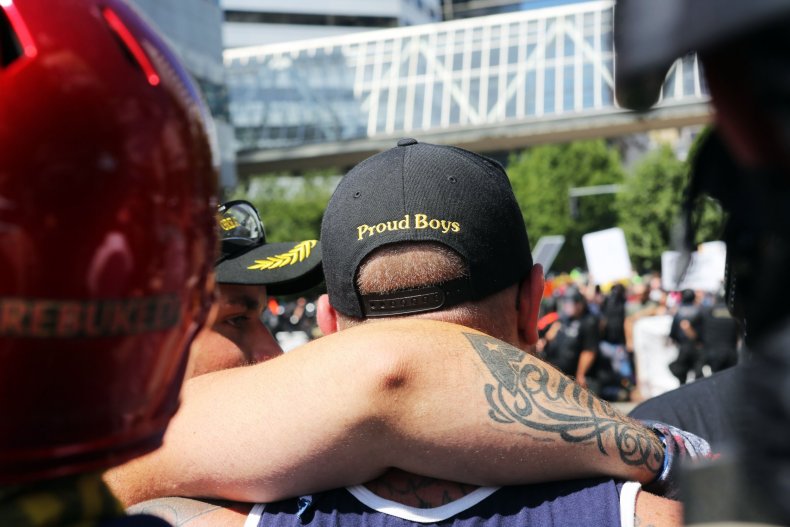 Earlier this month, Proud Boys founder Gavin McInnes sued the SPLC for defamation, The Verge reported. McInnes alleged that the advocacy group's designation of the Proud Boys as a hate group had hindered his business opportunities.
"Mr. McInnes is essentially an untouchable, unable to retain or be considered for gainful employment in his line of work," the lawsuit read, according to The Daily Beast.