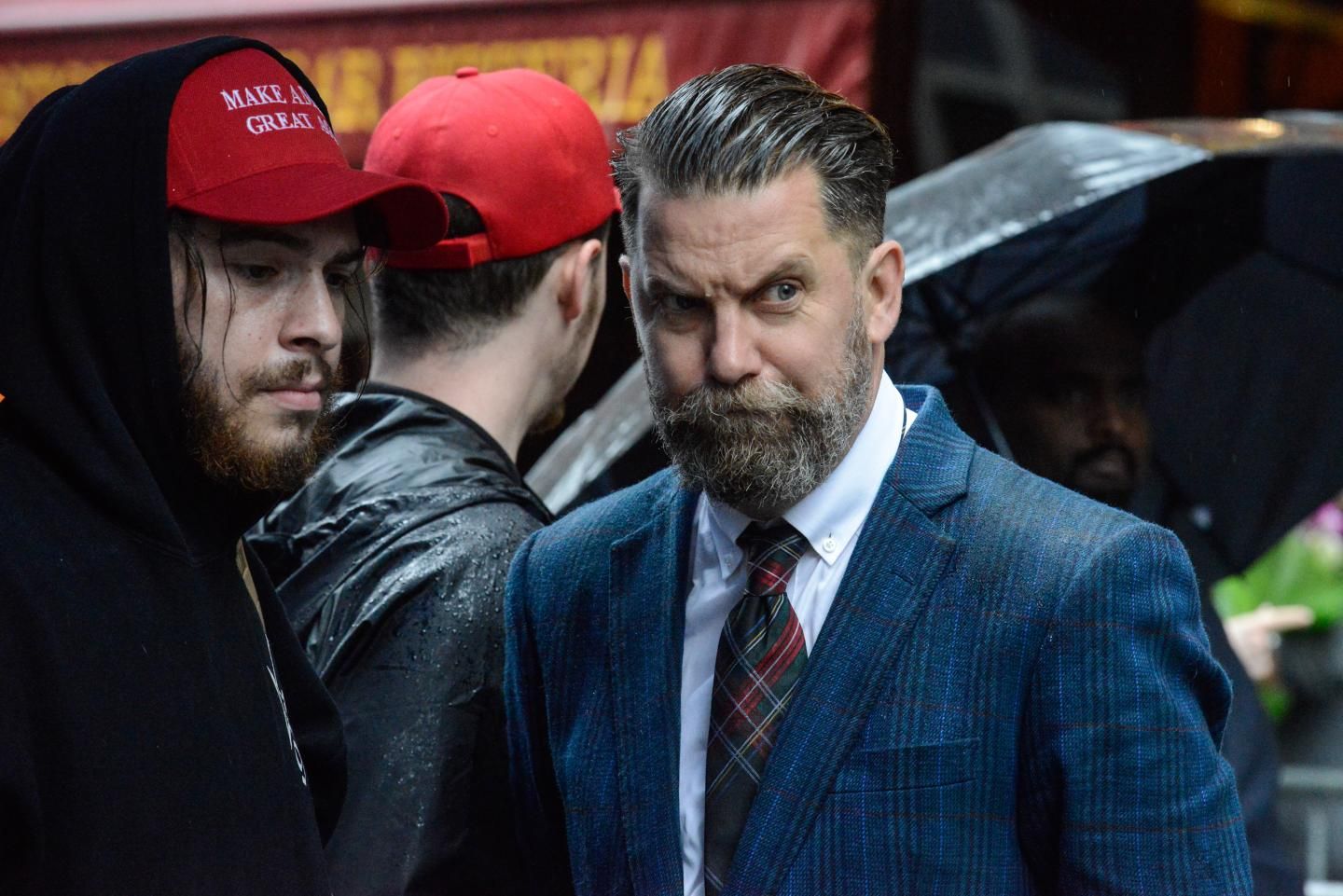 New York Governor Andrew Cuomo has criticized Republicans and called for a hate crime investigation by police after members of the far-right Trump-supporting Proud Boys group were involved in violent clashes in Manhattan on Friday evening.
The Democratic governor also pointed fingers at Donald Trump on Sunday, accusing the president and his party of fanning the flames of division within the country.
"So the president is on the stump today saying 'the Democrats are a mob, the Democrats will bring chaos, they are leftists,' and then coincidentally, the Republican Party in the State of New York invites a group known for violence and for hate speech," Cuomo said, WAMC Northeast Public Radio reported, suggesting that the Proud Boys were invited specifically to cause a brawl.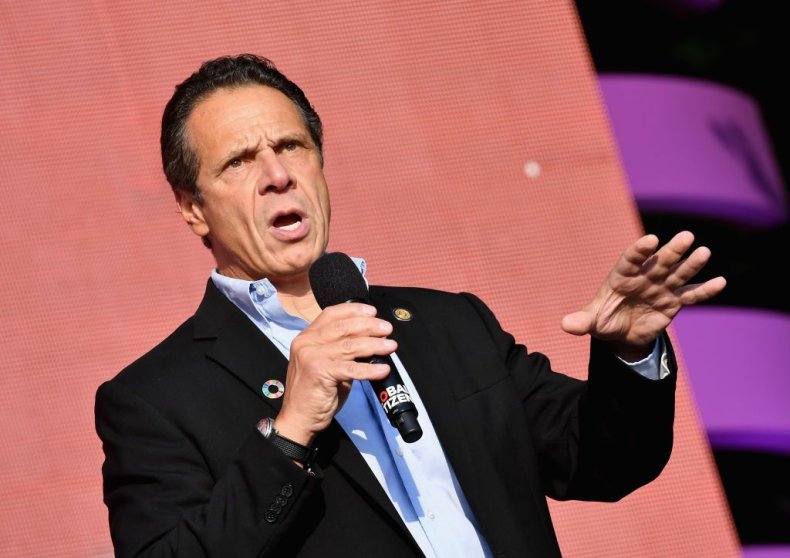 "And by the way, I don't believe in coincidences in politics. Not on the same weekend, not in New York. Not in a Republican Party that is very close to Trump," he add ed.
The Proud Boys are a male-only group that openly describe themselves as "Western chauvinists." They came to New York on Friday for an event at a Republican club located in Manhattan's Upper East Side. Prior to the event, the building was vandalized by unknown culprits who left a message criticizing Republicans and Democrats. Fox News and other right-wing media have blamed Antifa demonstrators, but that has not been confirmed by authorities.
After the event, members of the Proud Boys were escorted from the venue by police as anti-racist demonstrators protested outside. Videos shared with Newsweek as well as witness statements suggest that the brawl broke out after a counter-protester knocked a "Make America Great Again" hat off of one of the far right group's members. Dozens of the Proud Boys responded by attacking anti-racist protesters, with videos on social media showing at least one member bragging about beating a foreigner.
"If the cops hadn't pulled up, they probably would have just kept going and killed them," photojournalist Sandi Bachom told Newsweek , referring to the Proud Boys' members who had attacked counter demonstrators.
Following the incident, police detained three individuals, all who were reportedly anti-racist protesters. But local officials have raised concerns that none of the Proud Boys were arrested for their actions.
"It is revolting to see white supremacists commit a hate crime on the streets of New York City — in full view of the NYPD — and for none of them to be arrested or prosecuted," City Councilman Rory Lancman, a Democrat, told NY1.
The city's Mayor Bill de Blasio, also a Democrat, said police would investigate thoroughly.
"The NYPD is fully investigating last night's attack involving the Proud Boys. If you know anything, the NYPD wants your help," De Blasio said, NY1 reported. "Hate is never welcome in NYC and we will punish those responsible — whether they threw punches or incited violence — to the fullest extent of the law," he added.