Scott Pruitt Was Gifted Multiple Copies of 'Global Warming for Dummies,' Climate Denial Books, while EPA Administrator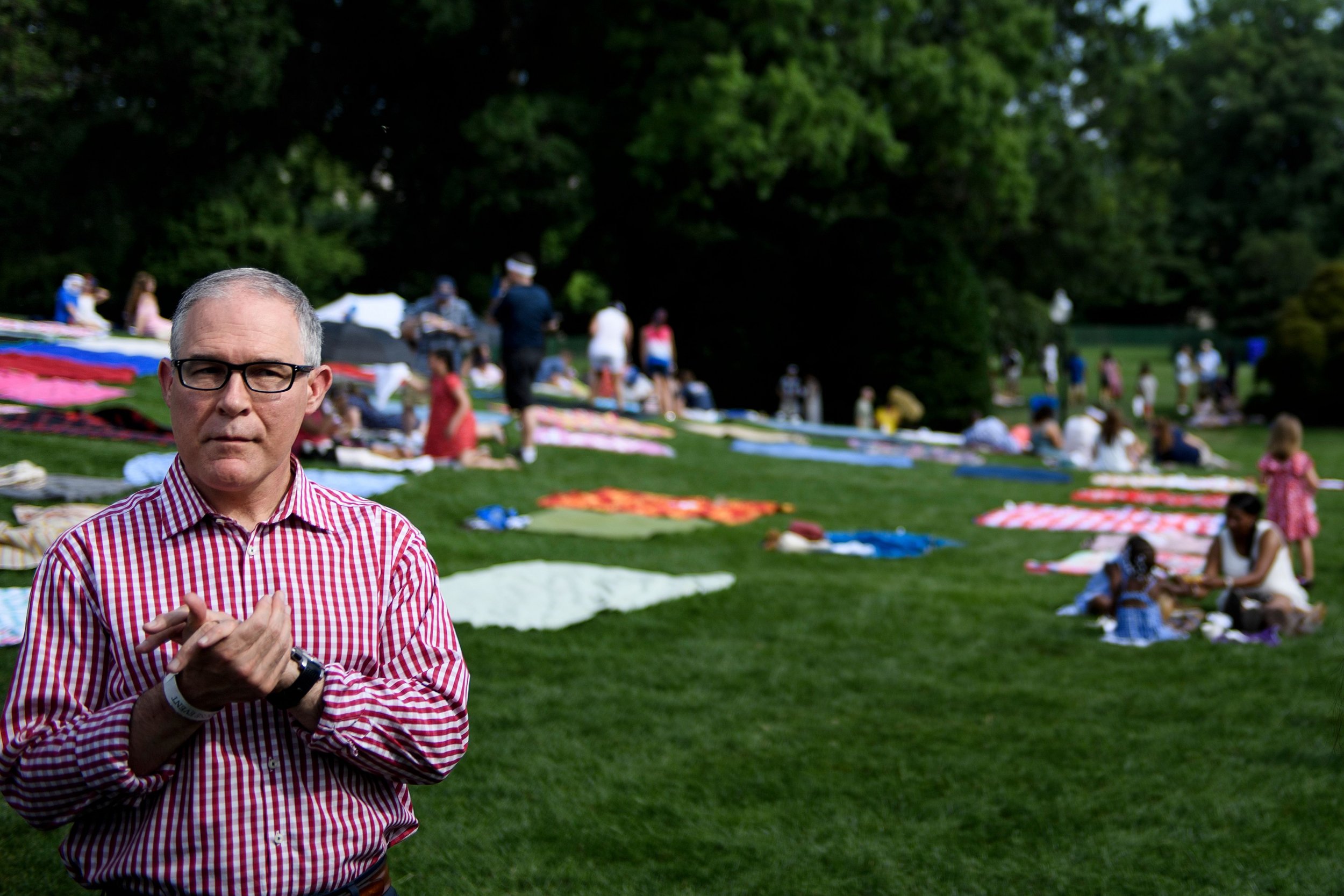 While serving as administrator of the Environmental Protection Agency (EPA), Scott Pruitt was gifted multiple copies of Global Warming for Dummies and a number of climate denial texts, according to information obtained by a transparency organization.
Pruitt also accepted six gifted copies of The Lorax, a novelty license plate from the Texas Oil and Gas Association and a plaque for industry leader of the year from the National Stripper Well Association, which represents small oil and gas wells.
These gifts were disclosed following a request from public accountability advocacy group Citizens for Responsibility and Ethics in Washington (CREW).
"In a victory for transparency, CREW forced the EPA to release the inventory of gifts Scott Pruitt received while in office, as noted yesterday in his certified financial disclosure," the organization tweeted.
"Overall, the list illustrates how oil and gas companies sought to curry favor with Pruitt," Aaron Rodriguez, the press secretary at CREW, told Newsweek.
Experts from Stanford University said that Pruitt was given at least eight books that are "clearly climate science denial." The administrator rejected four of these gifts but accepted four. Of those, he donated one of the books, but kept three for himself.
The three texts that the list said were accepted and "returned to Administrator Pruitt" were Warming? Yes! Man Made? No!​, The Politically Incorrect Guide to Climate Change by Marc Morano​ and The Climate Chronicles.
The EPA did not immediately respond when contacted by Newsweek.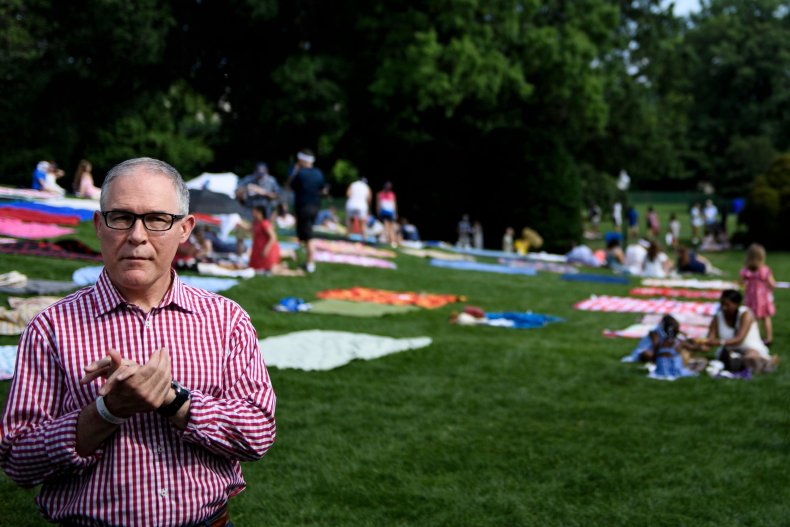 While in office, Pruitt oversaw a series of rollbacks of Obama-era climate and anti-pollution rules. After a report focused on the contributions of human activity, Pruitt said that the agency would nonetheless focus on rolling back the Clean Power Act.
The former Attorney General of Oklahoma — who in that role repeatedly sued the EPA to challenge anti-pollution regulations — also denied climate science.
"We know humans have most flourished during times of warming trends. There are assumptions made that because the climate is warming that necessarily is a bad thing," he said. "It's fairly arrogant for us to think we know exactly what it should be in 2100."
Pruitt stepped down from his role at the agency July 2018 after a series of scandals. His actions sparked more than a dozen federal inquiries, audits and investigations.
His alleged ethical misconduct involved renting a Washington, D.C., apartment belonging to the wife of a high-profile lobbyist for $50-per-night, in a part of the city where a new resident would be expected to pay upwards of three times that much. Pruitt was also criticized and investigated for his frequent and costly travel at government expense, along with his hefty security detail.
Pruitt's nomination to head up the EPA was greeted with jeers by environmental groups and public health advocates. Not only had he repeatedly sued the agency he was named to head, but he had been openly critical and disdainful of federal efforts to fight pollution.
In 2015, Pruitt called the Clean Power Plan an "unlawful attempt to expand federal bureaucrats' authority over states' energy economies in order to shutter coal-fired power plants and eventually other sources of fossil-fuel generated electricity."
After Trump nominated Pruitt in 2017, Michael Brune, Executive Director of the Sierra Club, said putting Pruitt in charge of the EPA was analogous to "putting an arsonist in charge of fighting fires."
Andrew Wheeler, a former lobbyist for the energy and coal industries, replaced Pruitt.