PS+ Free Games July 2018 List: 'Heavy Rain' Leads the Pack This Month
Detroit: Become Human is now on PS4, and developer Quantic Dream is celebrating by offering one of its previous releases for free on PS+ in July. Heavy Rain tops this month's free games options, joined by five other PS4, PS3 and PS Vita titles. The full list of what PS+ subscribers get for free in July is as follows.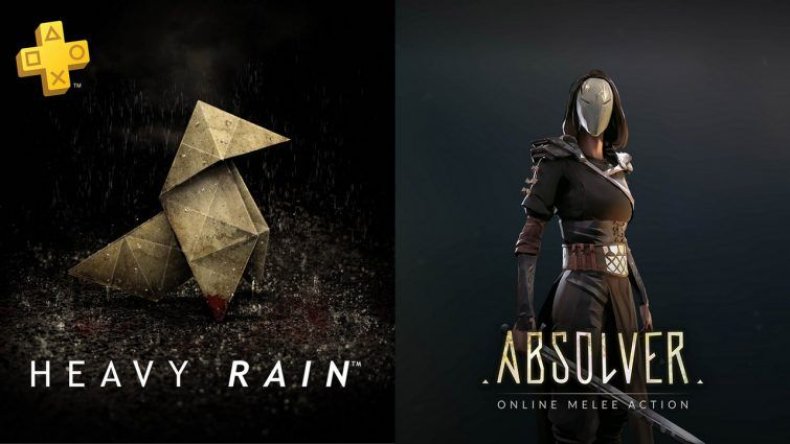 PS+ Free Game List for July 2018
The first game for PS4 owners in July 2018 is the narrative adventure game Heavy Rain . Filled with quick-time events, Heavy Rain explores the story of a serial killer and a man searching for his lost son. Based on your decisions and actions, there are a number of different endings waiting for you.
The second game for PS4 owners in July is Absolver. This melee-focused online game gives players the opportunity to create a martial arts style all their own. It is possible to play Absolver solo as well, if online games aren't your thing.
As an added bonus for PS4 gamers, Call of Duty: Black Ops 3 is included in the free games list from now until July 11. Make sure you get your free copy today.
The first free PS3 game for July 2018 is Rayman 3 HD. This remastered version of Rayman's third adventure features 60 frames per second gameplay, with graphics up to 720p. All the classic content is back, with added leaderboard and trophies to earn.
The second game for PS3 owners this month is a weird one: Deception IV: The Nightmare Princess. This game is all about defeating enemies by exclusively using traps. These traps range from basic spikes to really odd things like giant fly swatters and exploding toilets.
Moving to the PS Vita, the first game for free in July is Space Overlords. This game gives players the opportunity to play god by allowing them to create their own planets. Once the planets are created, players take control of one of four massive beasts to go out and destroy every other planet.
The final free game for PS+ subscribers in July is Zero Escape: Zero Time Dilemma on the PS Vita. This game is almost like Saw, with a group of characters held hostage by a masked villain named Zero. Players must play through a number of different chapters with the characters to try and escape alive.
So what do you think? Are you excited for any of the games included in this month's free PS+ offerings? What do you hope is included in next month's list of games? Let us know your thoughts in the comments section below.