PS+ Free Games List for December 2018 Includes 'SOMA' and 'Onrush'
We're already at the final free PS+ games story for 2018; how quickly this year has come to a close! Unfortunately for PlayStation gamers, 2018 ends on a bit of a whimper with this PS+ games line-up. Regardless, it's hard to say no to free games. All six of these offerings will be available to play starting on Dec. 4.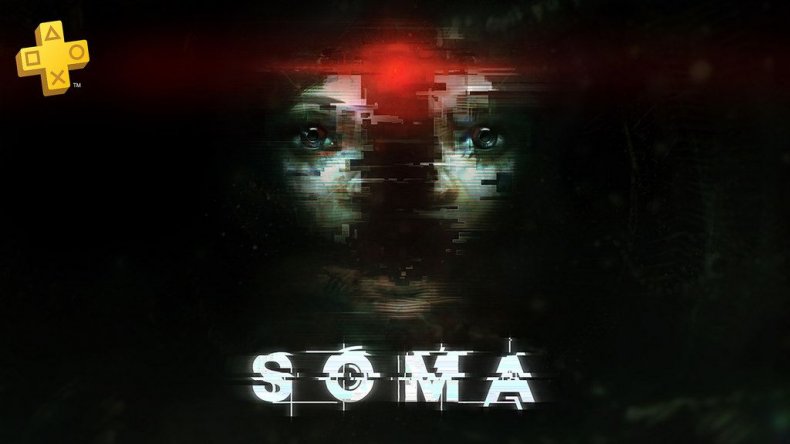 PS4
The first free PS4 game for PS+ subscribers in December is SOMA. Like BioShock before it, SOMA puts players in an underwater facility where something horrible has gone wrong. Get ready for plenty of spooky sights and scares while you explore the horrors trapped in the depths.
The second PS4 game included in December's PS+ offerings is Onrush. This arcade racing game injects courses with style, as players can pull off tricks, earn boosts and fire off weapons at each other in a bid to be the first across the finish line. Players in Onrush can race in off-road vehicles or motorcycles.
PS3
First up for PS3 gamers in December is the 2D side-scrolling shooter Steredenn. Featuring rogue-like elements and near-infinite replayability, Steredenn is all about flying through space and upgrading your ship with tons of cool weapons.
The second PS3 game coming to PS+ subscribers in December is Steins;Gate. This isn't so much a game as it is a visual novel, starring a cast of teenage scientists caught up in a time travel conspiracy. This is a mature game, so don't let the lack of gameplay fool you.
PS Vita
PS Vita is in its final months of inclusion for free games with PS+, but still has two offerings for this month. The first is Iconoclasts, which is also available on PS4 via Cross Buy. Iconoclasts is a 2D platformer featuring metroidvania elements where players take on the role of Robin, a mechanic thrown into battle against an evil religious organization known as the One Concern.
The final December offering for the PS Vita is the indie smash hit Papers, Please. Players take on the role of a border crossing immigration officer and must decide who is allowed to pass through between two warring countries. Papers, Please is bleak, but makes you think more than most other games out there.
So what do you think? Are you excited for any of the free PS+ games for December 2018? What would you like to see Sony offer for the start of next year? Let us know your thoughts in the comments section below.
PS+ Free Games List for December 2018 Includes 'SOMA' and 'Onrush' | Gaming