PS+ Free Games List November 2018: 'Yakuza Kiwami' Is a Blessing
The PS+ free games list for November has been announced, and there are some real goodies to enjoy. Not only are there the usual six free games for PS+ subscribers, there's also an additional bonus for PS4 gamers looking to jump into H1Z1.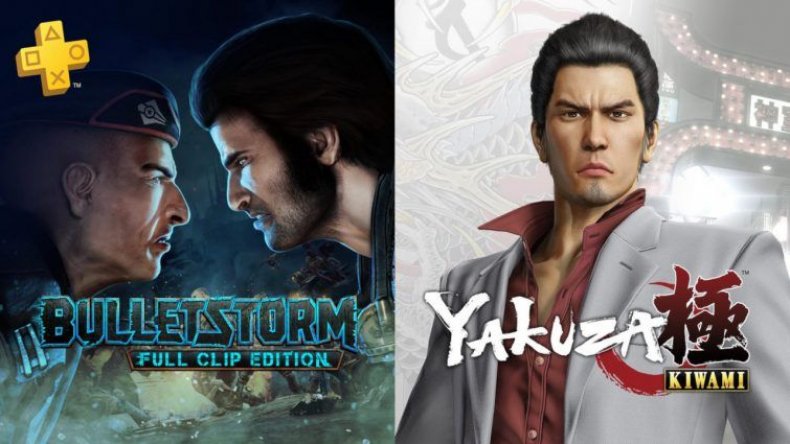 PS4 Games
The first free game on PS4 is the great remake Yakuza Kiwami. This is where the Yakuza franchise all started, but touched up to look great on modern consoles. If you haven't taken a trip into the crazy world of Yakuza yet, do so now! You will not regret it.
The second game for PS4 gamers is Bulletstorm: Full Clip Edition. This remastered version of Bulletstorm includes all previously released DLC and even some new bonus content. If you like over-the-top arcade shooters with more of an emphasis on style than headshots, give this one a go.
PS3 Games
It's almost the holidays, which means you'll be attending plenty of parties with friends and family. Make those gatherings more fun with the Jackbox Party Pack 2, free for PS+ subscribers in November. The Jackbox Party Pack 2 includes a number of mini-games for the whole family, and is built to be played by as many as 10,000 people.
The second PS3 game is Arkedo Series, which is actually three games bundled in one. Jump! is a retro-inspired platforming game, Swap! is a match-4 puzzle game and Pixel! is a platforming adventure game. They all look fine.
PS Vita Games
The first free game for PS Vita in November is the wonderfully titled Burly Men at Sea. This adventure game follows three bearded fishermen in Scandinavia as they quest out for some adventure. Burly Men at Sea is also available for PS4 via Cross Buy.
The final game for November is a really weird one: Roundabout. This game puts you in the driver's seat of a limousine that can't stop spinning around. Think Crazy Taxi, but with even less control of your vehicle. This is also available for PS4 via Cross Buy.
As an added bonus, players can still redeem the PlayStation Plus Blueshift Pack for H1Z1 Battle Royale until Nov. 13. The pack includes a blue AR-15, a blue Offroader vehicle and the Pro Gamer hoodie for your character.
So what do you think? Are you excited about any of the free games this month with your PS+ subscription? What games do you hope are included next month? Let us know your thoughts in the comments section below.