'Destiny 2' and 'God of War 3' Lead PS+ Free Games for September 2018
Sony has just announced the free games for PS+ subscribers for September 2018, and it's positively bonkers. There are some big-name games coming to PS4, along with several bonus games to check out. Highlights from this month include Destiny 2 and God of War 3 Remastered. The full list of freebies with PS+ in September 2018 is as follows: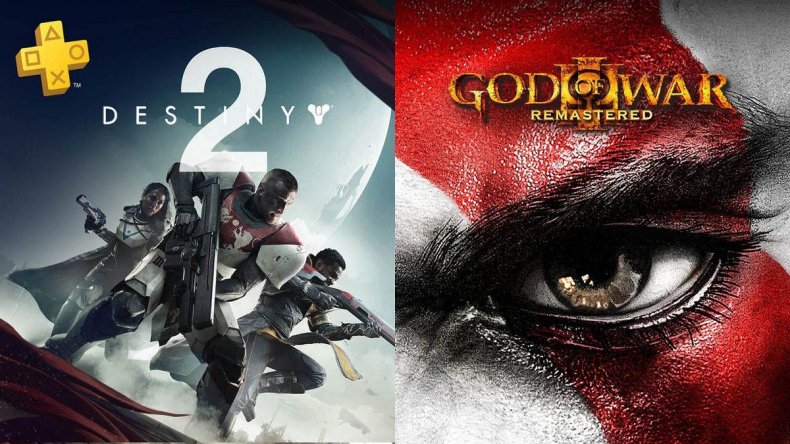 PS4
The first free game for PS+ owners this time around is Destiny 2. That's right, the full base game of Bungie's latest MMO/shooter hybrid is free for everyone in just a few days. If you haven't played before, and find yourself hooked, the new Forsaken DLC releases Sept. 4. To get you ready for the DLC, Destiny 2 is available for free starting today, right this minute. You don't have to wait for September for your first free game!
The second PS4 offering in September is God of War 3 Remastered. If your first introduction to Kratos was through the most recent God of War, now's the perfect time to catch up on Kratos' past and most recent antics before he left Greece. God of War 3 Remastered will be free to download starting on Sept. 4.
As another added bonus, both Knowledge is Power and Here They Lie are also free to download. Knowledge Is Power is a PlayLink game, meaning multiple people can join in by connecting a cell phone to your PS4 with an app. Here They Lie is a horror PSVR game, if you're into that kind of thing.
PS3
The first PS3 game is Another World: 20th Anniversary Edition. An influential game that utilized cinematic camera angles and cutscenes when those were not common, Another World has been cleaned up and looks better than ever in this anniversary edition. This is a Cross Buy title, meaning it is also playable on both the PS4 and PS Vita.
The second game for PS3 is QUBE Director's Cut. QUBE is a first-person puzzle game where players have special gloves that can manipulate cubes in the environment. This is another Cross Buy game, supporting PS4 play.
PS Vita
First up for PS Vita gamers in September is Sparkle 2. This puzzle game has players shooting gems at a long line of other gems in an effort to match similar colors. Sparkle 2 is Cross Buy compatible with PS3 and PS4.
Finally, the last game on the PS+ list for September is Foul Play. This game is a side-scrolling beat-em-up, but is presented in the style of a performer putting on a stage production. Players also must fight as stylishly as possible, because there's a crowd entertainment meter that can dip, with disastrous results. Foul Play is Cross Buy compatible with PS4.
So what do you think? Are you excited to play any of the free games included with PS+ in September? What do you hope is included for next month? Let us know your thoughts in the comments section below.