Concerns Raised Over Impact of U.K. Defense Budget Cuts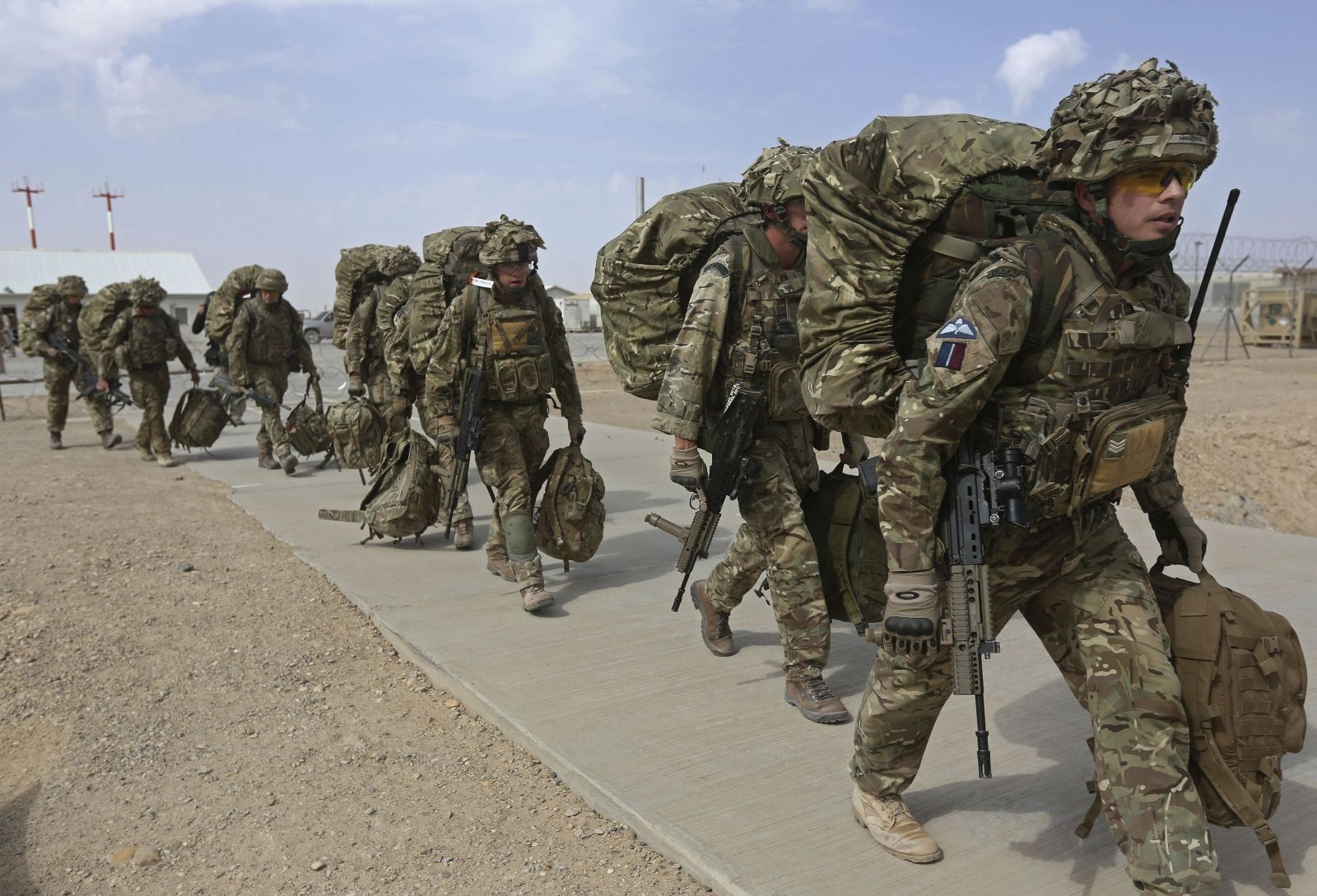 Former British army officials are warning that proposed $1.5 billion cuts to defense spending will leave the United Kingdom open to hybrid warfare from Russia and jihadis returning from fighting with militant group, the Islamic State, commonly known as ISIS.
Speaking to Newsweek, Colonel Richard Kemp, who commanded forces in Afghanistan and served in 14 operational tours, says the UK is about to see a "step change" in terrorist threats as British militants return from fighting with ISIS, threatening domestic security.
Major-General Jonathan Shaw, who served in the Kosovo and Iraq wars, also says that Britain is woefully underprepared to deal with cybersecurity threats and that defence should be prioritised over international aid spending.
The Times reported today that the Ministry of Defense has been tasked with finding savings as chancellor George Osborne clamps down on government spending ahead of July's budget.
The future of the British military has been thrown into doubt by government spending plans. A recent report by a leading defense thinktank found that the size of British forces could be cut by 30,000 by 2020, with just 50,000 regulars left out of a total 115,000 personnel in a worst case scenario.
In their pre-election manifesto, David Cameron's Conservative party failed to commit to meeting NATO's target of spending 2% of the national budget on defence. UK military expenditure has declined by 5.5% between 2005-2014. Last year, it stood at $60.5bn, or 2.2% of national GDP.
In contrast, Russian military spending has rocketed by 97% in the same period, with Moscow spending an estimated $84.5bn on its armed forces last year, equivalent to 4.5% of its total budget.
"We are doing the exact opposite of what we should be doing," says Kemp. "Apart from the practicalities of being unable to protect our interests, it also sends a message to people who threaten us, particularly Russia, who are watching very closely and will see how we lack the will to intervene militarily."
Shaw adds that modern types of warfare employed by groups like Isis, which include social media propaganda campaigns, emphasize the need for a heightened sense of security.
"The digital age is revolutionizing the way everything works and so defense, far from being immune to it, needs to be at the cutting edge of that," says Shaw. "Having $1.5 billion less to cope with is going to make even more difficult for defense."
As well as external threats, Britain faces its own internal security problems, particularly in integrating Islamist militants who have returned from fighting alongside groups such as ISIS. Scotland Yard recently said that around 700 British nationals had travelled to Syria, the majority of which were joining ISIS.
The International Centre for the Study of Radicalisation estimates that up to 30% of foreign fighters have left the conflict zone and are either back in their home countries or in transit countries.
Kemp says the UK is leaving itself vulnerable to attacks by these returnees by not providing sufficient resources to military and police forces. "Many of them have returned with blood on their hands, experienced and trained in war and instructed to carry out attacks," he says.
While defense is open to cuts, the departments of education, health and international development are protected. Parliament recently passed a bill to enshrine in law the 0.7% spending commitment to foreign aid and the UK spent $17.4 billion on such aid last year.
However, Andrew Smith spokesperson for the Campaign Against the Arms Trade (CAAT), says that foreign aid, along with other social dangers such as climate change and cybercrime, pose a much greater threat to the UK than conventional military opponents.
"The military budget is near enough three times the size of the international development budget," says Smith. "The international aid budget goes into some essential work which, when used properly, can save lives, whereas the military budget tends to be used on a foreign policy which has been characterised by hypocrisy."