PS4 Games 2019 List: Upcoming PlayStation Roster Is Seriously Impressive
What will be the God of War or Red Dead Redemption 2 of 2019? There's so many games coming to the PS4 in 2019 it can be a little overwhelming. But here's our guide to what looks best in the new year.
PS4 Games 2019 List
Resident Evil 2 Remake
Release Date: January 25
Capcom is awesome at making old Resident Evil games new again, as any who played the GameCube remake of the original can attest. Now they're doing it with Resident Evil 2, maybe the series' survival-horror apex, until Resident Evil 4 reinvented RE as more of an action-focused game.
Kingdom Hearts 3
Release Date: January 29
There's been a lot of Kingdom Hearts games released since 2005's Kingdom Hearts II, but this sequel will finally, finally conclude Sora's adventure, wrapping the "Dark Seeker Saga." (Watch out for spoilers online, a few early copies of the game are already loose in the wild!)
Metro Exodus
Release Date: February 15
Time to get out of the Moscow subway tunnels and up onto the irradiated surface, in the third installment of this post-apocalyptic shooter series. Metro Exodus looks like almost as big a jump over its predecessor, Metro: Last Light as the leap from The Witcher 2 to The Witcher 3, easily making Exodus one of the most hotly anticipated shooters of the year.
Far Cry New Dawn
Release Date: February 15
Yeah, it's basically a post-apocalyptic reskin of Far Cry 5, but so was Far Cry Primal, and that had some interesting changes from Far Cry 4. Far Cry may be painfully iterative , with only gradual growth between games, but I'm still a sucker for its particular brand of chaos.
Jump Force
Release Date: February 15
Like Super Smash Bros. for anime, Jump Force will let you pit Dragon Ball Z, One Piece and Bleach characters against each other.
Anthem
Release Date: February 26
Can BioWare top Destiny and make up for Mass Effect Andromeda? Anthem looks like a strong attempt. Who else can't wait to get into one of those Javelin mech suits?
The Sinking City
Release Date: March 21
Despite the overwhelming cultural ubiquity of Lovecraftian monsters, video games capturing the mood of H.P. Lovecraft's work are surprisingly rare. The Sinking City looks to change that, with an open-world detective game adventure that looks ripped straight from the Cthulhu mythos.
Sekiro: Shadows Die Twice
Release Date: March 22
A new game from designer Hidetaka Miyazaki, creator of the Dark Souls and Bloodborne series, is always a major event. Doubly so when it stars a one-armed samurai.
Mortal Kombat 11
Release Date: April 23
It's Mortal Kombat. And it's bloodier than ever. Done.
Days Gone (PS4 Exclusive)
Release Date: April 26
Raise your hand if your sick of post-apocalyptic zombie games? Well, too bad, because Days Gone looks amazing. The PS4 exclusive specializes in giant hordes and interactive environments. If anything can revive our love for the shuffling undead cannibals, it's this.
Rage 2
Release Date: May 14
Colorful and insane, Rage 2 looks like a tie-dyed Mad Max. While the first Rage didn't make a huge splash, this open-world shooter looks like the best possible combination of Borderlands, Just Cause and Doom.
Shenmue 3
Release Date: August 27
Shenmue II was released all the way back in 2001 for the Dreamcast, so this sequel has been a long time coming. Remasters of Shenmue 1 and 2 are available now on PS4.
Insurgency: Sandstorm
Release Date: first half of 2019
Insurgency: Sandstorm is already out on PC and is shaping up to be one of the big tactical shooters of 2019.
Judgment (PS4 Exclusive)
Release Date: Summer 2019
We love Yakuza, and this upcoming spin-off looks like a fascinating new spin on the series. Starring Japanese actor Takuya Kimura as a private detective, Judgment gets away from the rival crime families while sticking to familiar Tokyo locales, instead putting you on the track of a serial killer.
The Outer Worlds
Release Date: 2019
A new action RPG from the designers of Fallout ? Yes, please.
Fantasy Strike
Release Date: 2019
This new fighting game, already out on Steam, was designed by Street Fighter balance expert David Sirlin. It may not be as flashy as some of the year's bigger fighting game debuts, but Fantasy Strike looks like a strategic and expertly crafted game.
Ancestors: The Humankind Odyssey
Release Date: 2019
Sure, there's a glut of survival games, but who can resist the opportunity to start from the beginning of human evolution? Now's your chance to recreate Quest for Fire.
Nioh 2
Release Date: 2019
If you slept on Team Ninja's Nioh, then 2019 is offering you another chance to bludgeon yourself against their masochistic Souls -like franchise.
Psychonauts 2
Release Date: 2019
A sequel to the 2005 platformer will put players back in Raz's psychic shoes, but something is wrong at Psychonaut Headquarters…
Wolfenstein: Youngblood
Release Date: 2019
This time, instead of B.J. Blazkowicz, you'll be killing Nazis as his twin daughters. This latest entry in the Wolfenstein series will focus on co-op combat.
Skull & Bones
Release Date: 2019
What if Ubisoft just refined all the awesome naval combat from Assassin's Creed: Black Flag? Well, you'd have Skull & Bones.
The Rest of 2019 on PS4
Tales of Vesperia: Definitive Edition
Release Date: January 11
Vane (PS4 Exclusive)
Release Date: January 15
Overkill's The Walking Dead
Release Date: February 6
God Eater 3
Release Date: February 8
Dead or Alive 6
Release Date: February 15
Toejam & Earl: Back in the Groove
Release Date: March 1
Left Alive
Release Date: March 5
Devil May Cry 5
Release Date: March 8
The Division 2
Release Date: March 15
One Piece World Seeker
Release Date: March 15
Outward
Release Date: March 26
Dauntless
Release Date: April TBA
Rebel Galaxy Outlaw
Release Date: Q1 2019
Close to the Sun
Release Date: Q1 2019
Concrete Genie (PS4 Exclusive)
Release Date: Spring 2019
There's a lot else coming to PS4 in 2019, much of it without an announced release date.
Eternity: The Last Unicorn
The Church in the Darkness
Fate/Extella Link
Trine 4
Stranger Things: The Game
Children of Morta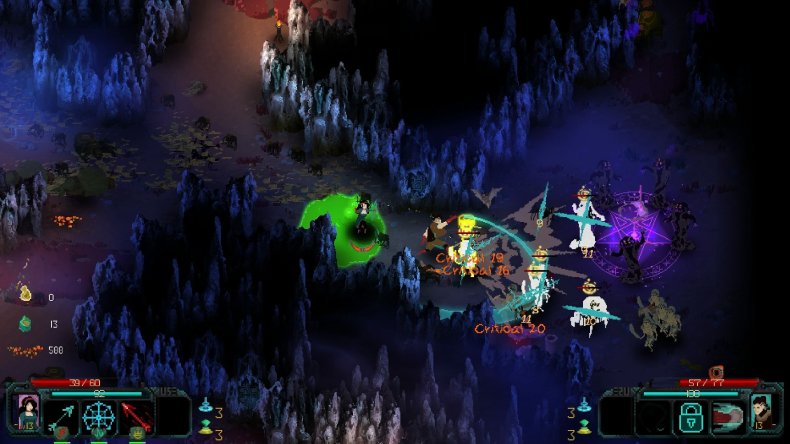 Summer in Mara
La Mulana 2
Biomutant
Construction Plus
Jenny LeClue
Bear With Me
Forager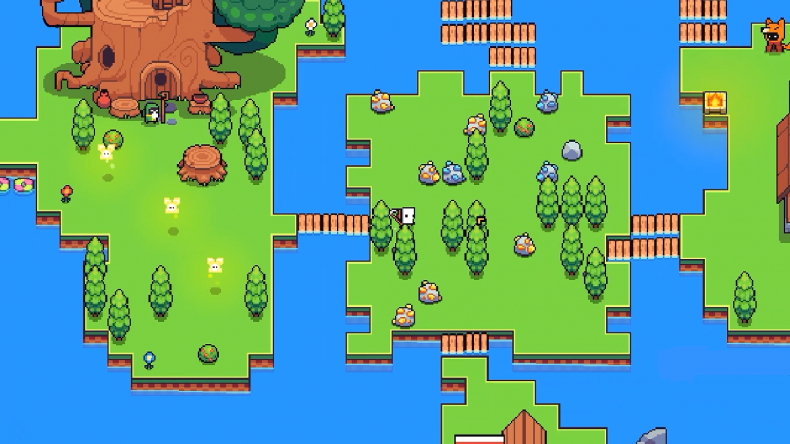 Observation
Blazing Chrome
Wreckfest
Brief Battles
Jupiter & Mars
Those Who Remain
Metal Wolf Chaos XD
9 Monkeys of Shaolin
Sparklite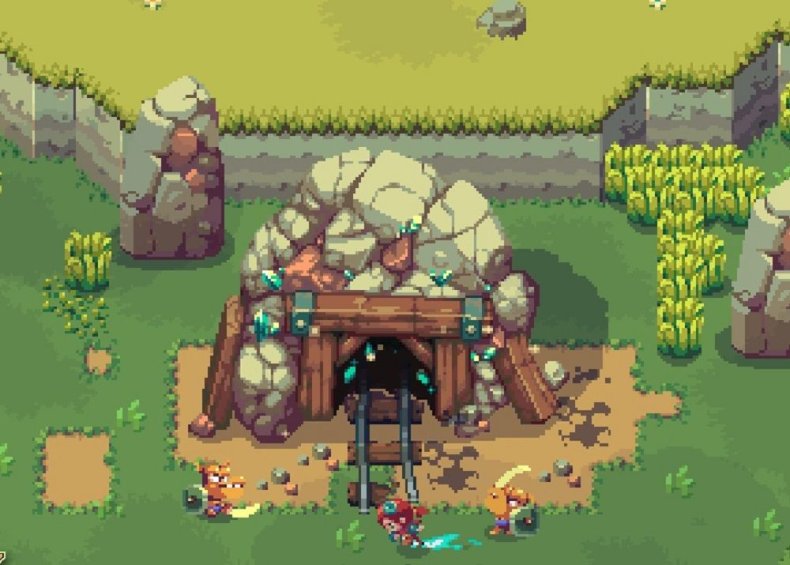 Sniper Ghost Warrior Contracts
Tunche
The Liar Princess and the Blind Prince
Riverbond
Subdivision Infinity
Samurai Showdown
Soundfall
Code Vein
Blacksad: Under the Skin
The Dark Pictures - Man of Medan
Felix the Reaper
Remnant: From the Ashes
Unruly Heroes
Journey to the Savage Planet
Draugen
Our World is Ended
One Finger Death Punch 2
Lost Ember
The Sojourn
Bloodstained: Ritual of the Night
Greedfall
Harold Halibut
Trover Saves the Universe
Desperados 3
Atelier Lulua: The Scion of Arland
World War Z
Necrobarista
Sea of Solitude
Twin Mirror
The Pathless
Project Hardcore
Decay of Logos
Fury Unleashed
Digimon Survive
Devil's Hunt
Necromunda: Underhive Wars
World of Warships: Legends
Babylon's Fall
Unto the End
Control
Generation Zero
Age of Wonders: Planetfall
Stellaris: Console Edition
Irony Curtain
Atone
Xenon Racer
The Surge 2Editor's Note: A previous version of this story listed the Dauntless release date as April 26. In fact, it does not have a confirmed date in April. Newsweek regrets the error.