'Astro's Playroom' Will Make You Fall in Love With the PS5 DualSense Controller
As soon as you turn on your Playstation 5 on November 12 and set it up, you should immediately dive into Sony's pre-installed Astro's Playroom. The game is a true treat that takes you on an immersive adventure with your DualSense controller. As you make your way through the game's levels, you'll be taken on a trip through PlayStation history, collecting items and hardware significant to the company's console lineage.
Astro's Playroom lets you dive right into the fictional inner workings of the PS5, which is heavily populated by adorable, tiny robots. The subtly named "Playstation Labo" is a hub filled with four main worlds reflecting various components of the hardware.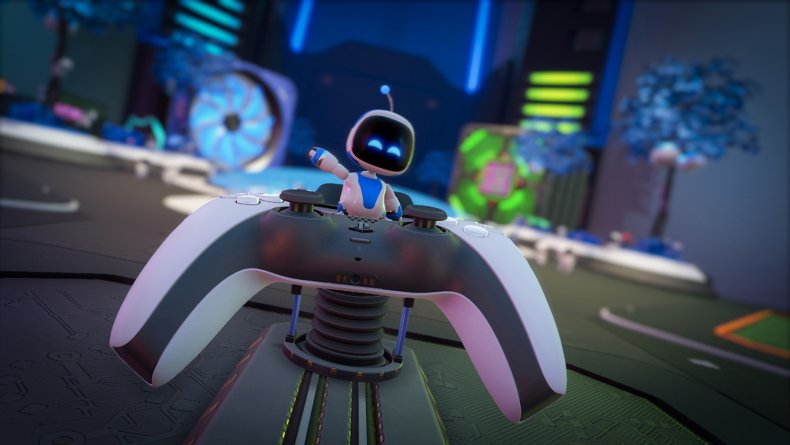 This game is an ode to the best parts of the DualSense controller. It's amazing how so many little effects working in tandem can truly add to the overall gaming experience. Each of the four main worlds, Cooling Springs, GPU Jungle, Memory Meadows, and SSD Speedway are composed of four levels that feature a proper demo of one of the controller's unique features. Feel the pressure sensitivity of the haptic triggers as you compress the spring of your robotic frog suit that will launch you where you need to go. Blowing into the microphone will help propel some platforms forward with a pinwheel. The touchpad allows you to "zip-up" into your suits and forge your path in certain levels when in a ball form.
The base controls are very simple and intuitive with a jump, double jump and attack scheme that should feel familiar to new and veteran gamers alike. Thankfully, it helps that you'll feel the power of the DualSense through basic traversal alone. Simple effects like wind blowing at you, or floating in the water are felt through bespoke vibrations. You can even feel the gentle breaking of ice beneath you in some moments. These little gestures are quite noticeable and go a long way toward creating an immersive experience.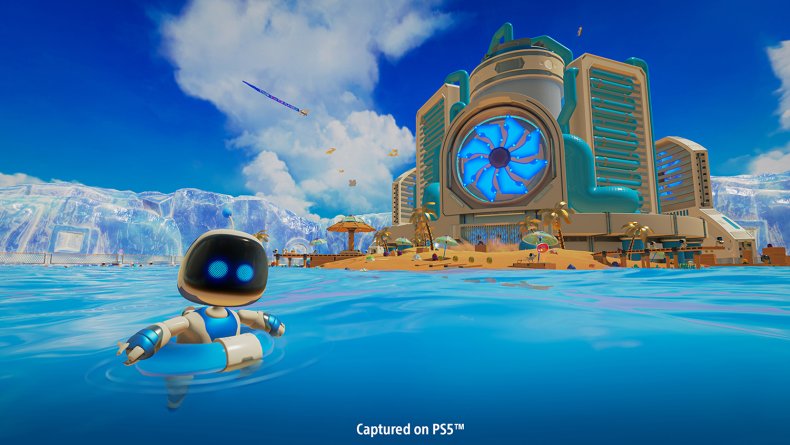 The levels have a wonderful, charming design that offers enough room to facilitate exploration on your journey through PlayStation history. Everything feels inviting, from the game's entry level of Cooling Springs, which rockets you down a water slide making a splash, to using a bow and arrow in GPU Jungle to attack your targets. Propelling yourself in a tiny rocket during the Memory Meadows level is true pleasure, as you feel the intense rumble of the thrusters.
While the experience is a short one, it offers enough content for completionists to collect and unlock. One of my favorite parts is a claw game, where you can use your coins to purchase blind capsule balls which hold puzzle pieces or little Astro figurines to add to your collection.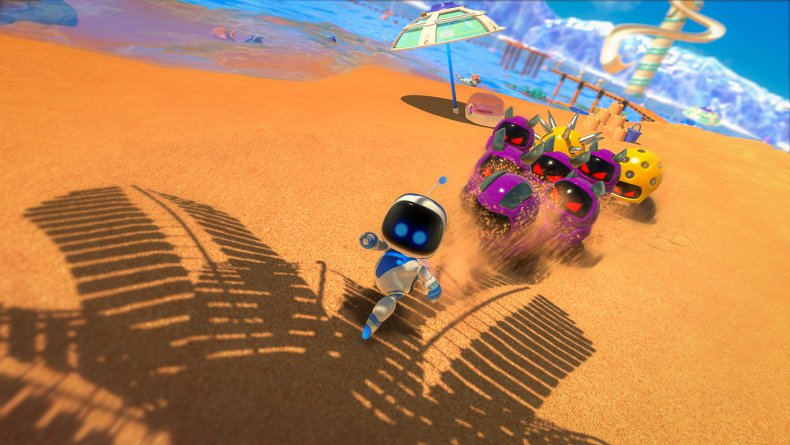 Astro's Playroom is a wonderful introduction to your new system and its controller. It's unlikely most future titles will offer the same experiences for your DualSense that Astro provides, making it a must-play title.
Which DualSense feature are you most excited to experience for yourself? Which suit of Astro's will be your favorite levels to explore? Let us know in the comments below.